It's a Michael Bierut world after all.
The staggering array of logos that make up the Bierut retrospective at the School of Visual Arts Gallery in New York testifies to the huge impact this prolific American graphic designer has had on our everyday environment.
These days, Bierut is known as the designer of Hillary Clinton's over-discussed campaign logo. But the indefatigable designer, a partner at the design consultancy Pentagram, has created award-winning logos for a vast swath of global brands and institutions. Among them are Saks Fifth Avenue, Verizon, IDEO, the MIT Media Lab, Guitar Hero, March of Dimes, Aerosoles, Billboard and The Atlantic magazine.
The extent of our Bierut-branded reality becomes even more palpable when walking around New York City. From logos for Grand Central train station, the New York Jets, the fashion district, museums, a restaurant, a church, the signage for the New York Times office building to all the parking signs in the city, Bierut has arguably done more to define New York City than any other graphic designer living or dead—including his former employer and mentor Massimo Vignelli who branded the city's subway system.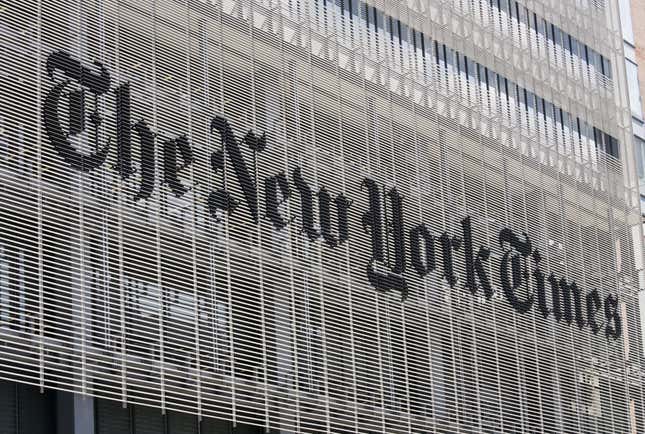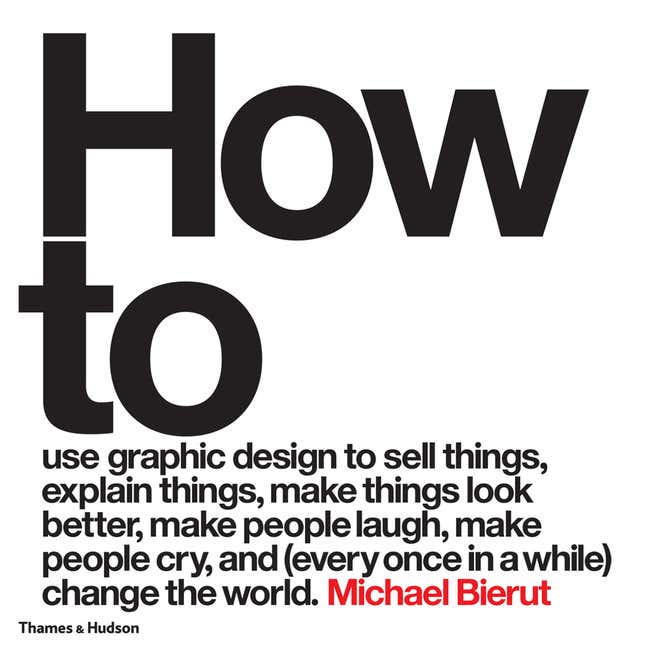 He first awoke to the power of graphic design as a six-year-old, when he got the visual pun embedded in a logo. (It was a "seismic jolt," he says.) Bierut's father pointed out that the letter "A" in the logo for "Clark" trucks appears to have been raised by the letter "L," like a forklift would carry a load. "It was as if an amazing secret had been revealed. I was dumbfounded and thrilled," Bierut wrote in his new monograph that doubles as a catalogue to the exhibition.
A "client's designer"
During a press preview, Beirut said that putting together his book and the exhibit was a struggle. "I'm not one to enjoy making business cards for myself," he says. A self-described "client's designer," Bierut thrives on assignments with specific parameters. He looks for the client's input—and criticism—to help find just the right design solution.
Bierut's logos are usually straightforward, emblems that don't need a two-page explainer to unpack. He draws inspiration from what's usually at hand. In redesigning the Verizon logo for example, he simply cleaned up the type and moved the red checkmark to the end of the word. At times, Beirut's logos are called out for being too simplistic or literal, like Hillary's H-arrow combo logo or the branding for the U.S. Pavilion in Expo Milano which uses, guess what, an American flag.
But the 58-year old designer, who has won every major design accolade, has a finely-trained acuity for the full strategic context of a brand mark. In this memorable clip from the film Helvetica, an animated Bierut extolls the authority of a simple, well-chosen typeface.
Industry quarterback
Bierut is more than a master of marks. A teacher at Yale University and a frequent lecturer, he's the author of several books and articles on graphic design, the co-host of a regular podcast on design matters, and even the one-time emcee of a mock live reality show competition for young graphic designers called "Command X." Think of Bierut as a quarterback or an ambassador for the American graphic design industry.
Witty and insightful, Bierut is seen as a beacon for thousands of practicing designers and students starved for an intelligent perspective on the profession. The title of his monograph, How to use graphic design to sell things, explain things, make things look better, make people laugh, make people cry, and (every once in a while) change the world, describes not only the depth of Bierut's work but also, what good design can do in the broadest sense.
The Master Series: Michael Bierut runs through November 7 at the School of Visual Arts Chelsea Gallery.