Ladybird, the British publisher that has introduced generations of kids to topics about the world like flags, train and space travel, and clocks and time, is turning 100. Founded in 1915 in Leicestershire during World War I, Ladybird's mission was to publish "pure and healthy" literature for children. It has been a beloved British icon for decades—particularly thanks to its vintage guides.
To celebrate its birthday, the publishing house (now part of Penguin Random House), has issued a new series of guides—this time, for grown-ups.
Written by comic writers Jason Hazeley and Joel Morris, the eight new books deal with some of the most complicated subjects of contemporary life: hipsters, dating, mid-life crisis and more.
What, for instance, is a hipster? Ladybird's guide to The Hipster has your answer:
This is a hipster.
He is childless, unaccountably wealthy, and always well turned out.

He likes art, porridge, scarves, anything reclaimed from French factories, like this dog rack.
A mid-life crisis? Morris told The Independent that the Ladybird book's answer makes him cry:
When we're young we wonder if we'll be a surgeon or an astronaut. We can be anything we want to be. Then one day we can't.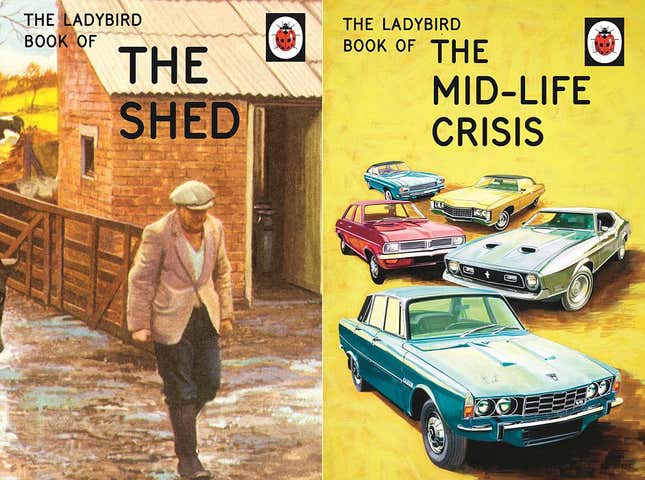 The first two volumes of the collection, which retains the classic style of illustrations found in other Ladybird books, will be out next month. Perhaps they'll be able to explain modern day conundrums like how to date successfully, and find a remedy for hangovers that actually works.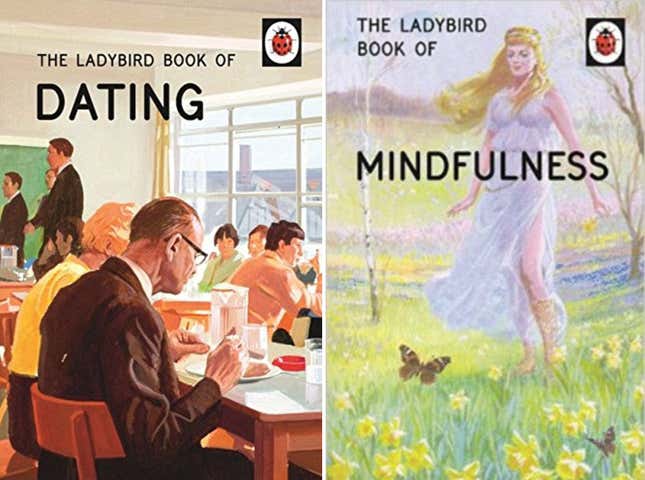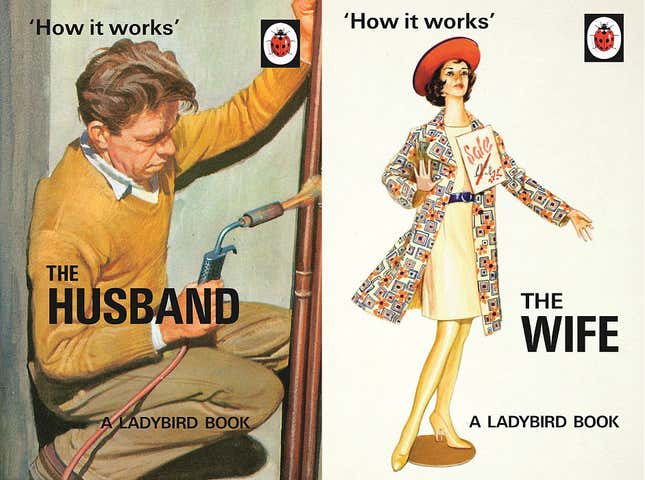 While this is the first time the publishing house is creating tongue-in-cheek versions of its books for the benefit of adults, amusing Ladybird guides for grown-ups have been living on the Internet for a while as The Guardian points out. They include these guides about hot dads, halitosis and telekinesis.