For Mel Carson, an actor turned company founder, the move to becoming self-employed meant creating more flexibility in the places where it matters. A business trip to Miami can double as a family adventure, and prove that work need not be confined to cubicles.
Friday, October 30th
I wake up Friday morning around 6am to get our trip started. My family and I are flying from Seattle to Miami so that I can give the keynote address at The Millennium Alliance's annual Digital Transformation Assembly. I check my phone (which I charge in the kitchen—not the bedroom—to help with life/work balance) for any overnight emails from European clients. I get the rest the family up and we Uber to the airport.
During the flight I buy 30 minutes of Gogo Wi-Fi to send off a couple of press releases on my laptop. I like to just buy half-hour increments and spend the rest of the time going through work offline so there are fewer interruptions.
We land at 5pm Miami time. At baggage claim, we're met by a car service that has my name on a tablet. We head to the hotel, and I use my phone to find a restaurant recommendation. By 10pm it feels pretty late so we get ready for bed.
Saturday, October 31st
I wake up at 8am Miami time. I find a local market to chill out, have some coffee, and check email (by tethering my laptop to my phone). At 2pm the kids nap, so I have a quick run-through of my presentation for Monday. Weekends tend to be pretty sacred for me but in this case I have to prep for the talk and tidy up some loose ends as we're going on vacation after Monday. Since founding Delightful Communications (my PR/brand strategy company) I've tried to prove to myself and others that even entrepreneurs can take time off. At 7pm we go out to dinner and I purposefully leave the phone in the hotel so we can focus on our meal.
Sunday, November 1st
On Sunday morning I check email again and do a lot of deleting. My stress levels start rising if I have any more than 30 emails. I basically use my inbox as my to-do list. I cannot understand people that have 3,500 unread emails. I file everything away as a way of making sure that I'm keeping on top of things. At noon, I again check and run through my presentation.
I also check Twitter throughout the day. I have what I call a "social ratio" on social media platforms and I encourage other professionals to use it to make a better impression. 60% of what I talk about on social networks will be about business and 40% will be personal; I want to show that I'm not just all about work, which can be an icebreaker when you actually meet people face to face.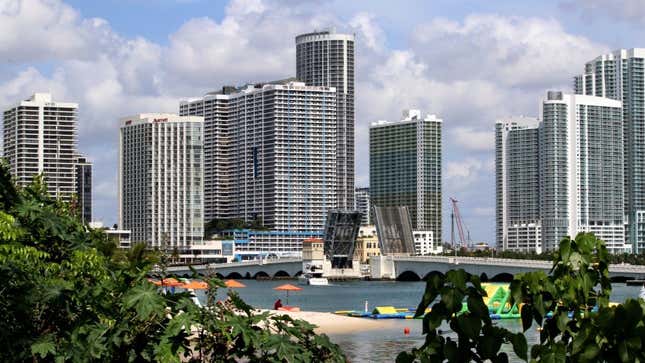 The rest of the afternoon we just spend hanging out—it's nice to be able to work poolside. One of my favorite things is having a virtual office. We don't have a physical office which means that I can keep overhead down and have a very fluid and flexible work style. And even more importantly, it means that I can balance work and life and family pretty well.
Monday, November 2nd
I'm up early and head to the hotel lobby to do work (hotel lobbies usually have free Wi-Fi). Around 9am I spend some time finishing and rehearsing my presentation. Then I have a couple client calls on Skype and also do some image editing on a recent blog post on our website.
I put my presentation on a USB and take it to the AV guys at the conference. We do a dry run with the tech set-up at around 1pm. Then I update my social network, using hashtags in a kind of countdown to the event. I give my presentation at 3pm to an invited audience of around 50, mostly CMOs. Afterwards I check my phone to see the feedback and what people are saying about my speech. By about 5pm I send out my out-of-office to let people know I'm going on vacation. And finally I publish a picture of the beach on the Bahamas where we'll be staying, saying, "I'm going dark from social and email to spend some quality time with the family. Do you blame us?"
With more and more work being done remotely, your office is an evolving space. Wherever that office may be,
can help you get there, and get away.
This article was produced on behalf of Delta Air Lines by the Quartz marketing team and not by the Quartz editorial staff.