Neon lights, dim sum, and financiers pouring streams of Champagne: to the outside world, that's Hong Kong, in capsule form. In the 1980s, when Hong Kong was still a British colony, it was designed for commerce. The special administrative region's status as the economic hub of China has lured ambitious expatriates and free-flowing wealth, so much so that one of the city's favorite talking points is its skyscraper-high rent.
However, Hong Kong is more complex than just banking and high rises. For modern travelers seeking cross cultural connections and cosmopolitan adventures, the city offers hundreds of unexpected treasures. With a soulful underbelly that's rooted as much in its longstanding street markets as it is in the city's burgeoning art scene, Hong Kong offers more than a typical travel guide might suggest. Here's how to explore it:
The new art capital
It didn't take long after Art Basel came to Hong Kong in 2013 for headlines to start proclaiming the island the new Art Capital of the World. Before Art Basel—the trendy and esteemed art fair that originated in Basel, Switzerland—most of Hong Kong's art world hinged on the efforts of curator Johnson Chang and his gallery, Hanart TZ. Johnson opened it in 1983, and it's still an institution in the local art world. Because Hong Kong's art auction market trails only New York and London, esteemed galleries Gagosian and White Cube (from New York and London, respectively), have recently opened outposts in the harbor city as well. Both have big, light-filled spaces and draw big names.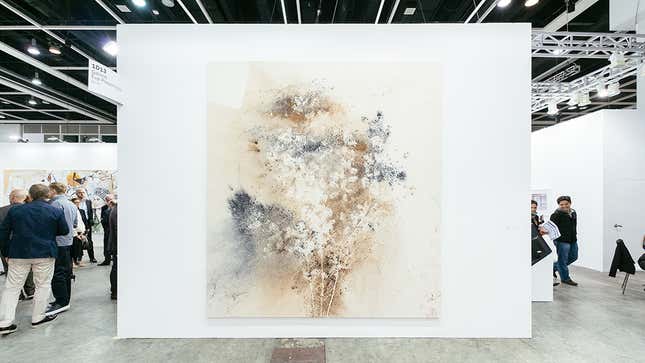 To indulge in a more local, low fidelity version of artistic entrepreneurship, head to the Fotanian Open Studios, where some 200 resident artists have converted empty lofts into an art village. Visitors are welcome, and can wander through the 80-odd studios, where artists are in action, working on anything from paintings to ceramics to photography and video projects.
Neighborhoods on the rise: Sheung Wan and Tai Hang
Thanks to its location west of Hong Kong's pricier Central district, Sheung Wan has attracted new, bohemian restaurants, bars, and shops. Historically a neighborhood for the antique dealers and dried-fish vendors, the area is now home to dining hotspots like Yardbird, a no-reservations yakitori (grilled chicken on skewers) restaurant, and perennial favorite. For modern Malaysian cuisine, head to Mrs. Pound. You'll have to sleuth out the entrance: the restaurant is hidden, speakeasy-style, behind a doorway disguised as a stamp store.
Tai Hang, once host to taxi drivers who would eat a bowl of noodles while waiting on their cars to be repaired, is now also home to a population that might drive Maseratis and Teslas. Try one of 80 different blends of tea at jrink, a minimalist but warm teahouse. For food, go traditional Hong Kong and sit down to some ramen at the pint-sized BB Ramen, where they serve up bowlfuls of ingredients in four kinds of broth (standard pork broth, or infused with squid ink, garlic, or red chili).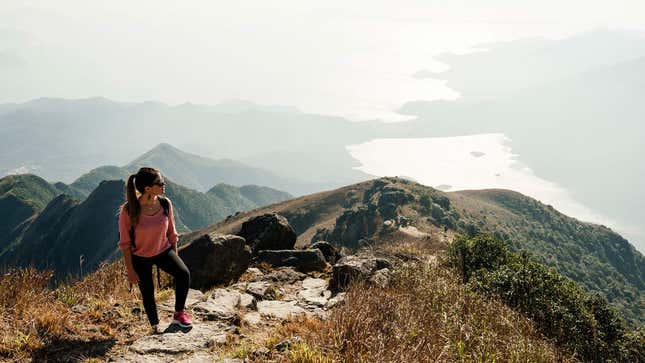 Hiking in Hong Kong
Just five minutes away from Hong Kong's concrete jungle is a real one. For that reason, the city boasts some quality hikes. For an urban trek with stunning view of the coastline and surrounding islands, head to Dragon's Back Trail, which hugs the southeastern part of the island and runs through Shek O Country Park. Leisurely walkers will do well with the MacLehose Trail, which totals 60 miles but is broken down into shorter sections of coastlines and valleys. Likewise, the Tao Fong Shan path requires less sweat and leads to the Tao Fong Shan Christian Centre, a former Buddhist retreat that now offers ceramics workshops, as well as sweeping views of the harbor city below.
Hong Kong is a city of contrasts: old and new, established and emerging, art and commerce. Experiencing the full range of all the city has to offer is one memorable experience important to a life well travelled. Discover how Cathay Pacific enables a Life Well Travelled and explore passengers' Life Well Travelled experiences here.
This article was produced on behalf of Cathay Pacific by the Quartz marketing team and not by the Quartz editorial staff.