In 2013, Cheerios aired a commercial featuring an interracial couple and their biracial child.
When it was posted online, the video garnered lots of praise—as well as a disappointing number of racist responses who claimed such representations were unrealistic.
In fact, the commercial represents a very real shift occurring across the US. Between 2000 and 2010, marriages between individuals of different races in the country increased by 28%.
Michael David Murphy and Alyson West are one of these couples.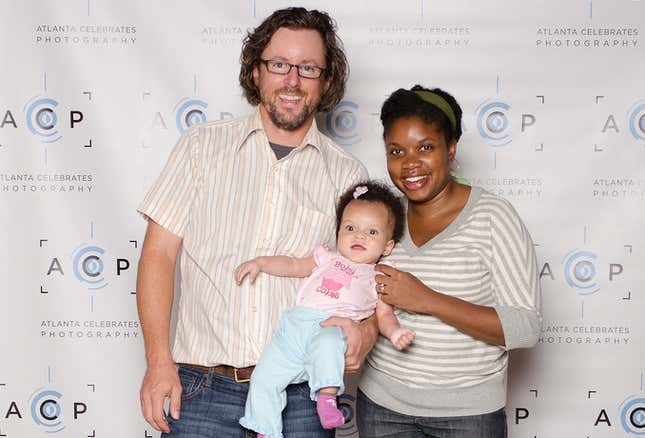 After watching the Cheerios commercial, they began doing their own online research on the prevalence of interracial families. Upon learning that 15% of new marriages in the US occur between people of different races, they were inspired to create a blog for other interracial couples and families
The site,which showcases portraits of diverse interracial families across the nation, quickly went viral. They received 3,000 submissions in the first month it was online.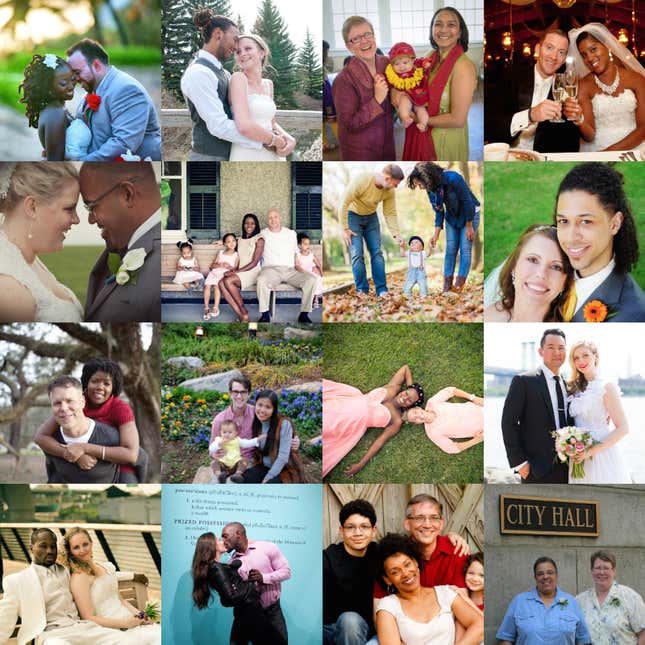 "We like to think about being an ongoing resource for the interracial family in Missoula, Montana, or Heber Springs, Arkansas," Murphy, who lives with his wife, daughter and new-born son in Atlanta, Georgia, told Quartz in an email.
Interracial marriages are most common in southwestern states, according to 2010 census data. 
"The South feels like the petri dish from which a vaccine for hate and intolerance might emerge, and for that, we're proud to have started the project here," Murphy wrote.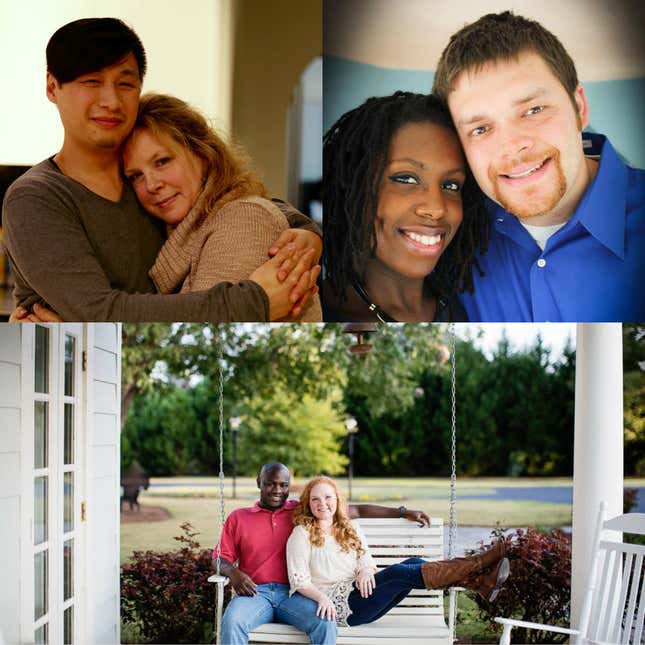 Interest in the blog has been constant over the past two years. The Murphy-Wests have a backlog of a few thousand photos, and have fended off more than 10 offers to star in an "interracial family docu-series," they say.
While there will be no reality show, the family does have a book in the works. And their ambitions don't stop there.
"We're not interested in just turning the website into a book. Our intention is to go much further, to spend time with the families and deliver the lessons they've learned, in their own words," Murphy said. "And it would make a heck of a wedding gift!"
With a market that encompasses 15% of all newlyweds and counting, the book shouldn't be a tough sell.