This article is part of an ongoing BULLETIN series exploring GE's innovation, technology, and manufacturing initiatives in India.
Every year, 20 million premature and low birth weight babies are born globally, and more than 3 million of them die within the first four weeks of life. Despite advancements in Indian healthcare, 1.3 million infants died in 2010, more than in any other country; 300,000 of those babies didn't live past their first day. None of these newborns have to die. Technology can play a huge role in saving these precious lives, preventing 75% of deaths through safe deliveries and adequate maternal and infant care.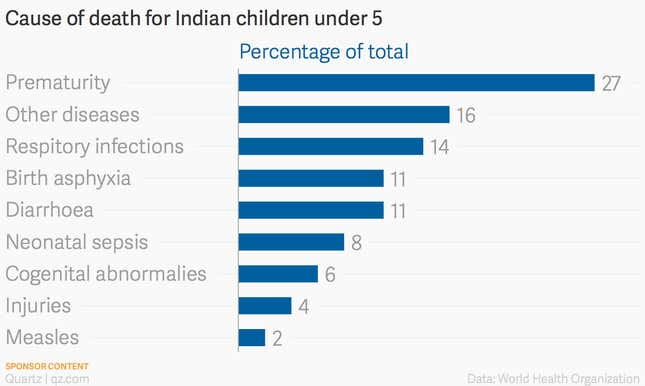 Due to its share of the global burden of child and maternal mortality–India makes up 23% and 19% of total global deaths, respectively–India helped the United Nations establish the worldwide Millennium Development Goals (MDG), which aim to address the many dimensions of extreme poverty.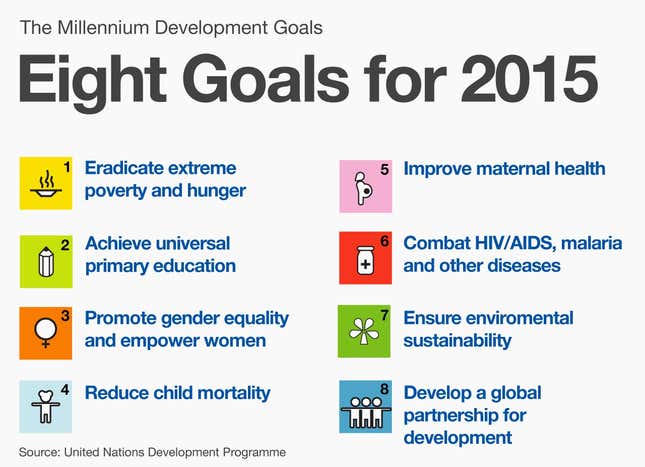 GE's Healthcare R&D division has worked to impact goals numbered four and five through a focus on innovation through the lens of co-creation, education, and affordability.
Co-created technologies to meet global goals
For two consecutive years, GE partnered with the Consortium for Affordable Medical Technologies (CAMTech) and more than 500 engineers, clinicians, entrepreneurs, and the local community to create realistic prototypes to solve crucial clinical challenges for maternal and infant health (MIH). During this two-day medical technology hackathon in 2014 and 2015, over 100 ideas and several prototypes were yielded due to the collaborative approach to "open innovation." Few of them are getting more support and are readying to address the needs of the people. Similarly, GE Healthcare has partnered with Healthcare Institute of Technology, IIT Chennai to co-create affordable and accessible solutions to address maternal and infant mortality—one of the biggest challenges of India.
Iterative approach provides cost-effective solutions
In response to the overwhelming need to lower maternal and infant death rates, GE not only offers education and training for healthcare professionals in India, but is also strengthening primary and secondary healthcare facilities throughout the country. GE is paying close attention to the different socio-economic populations in India, especially the underserved.
While GE manufactures MIH solutions that meet MIH needs in India, they also have a specific focus on reverse innovation: products are designed to meet the needs of developing nations while also being of value for developed countries.
GE's Lullaby family of products and their Obstetrics and Gynecological (OB/GYN) healthcare initiatives provide MIH solutions by coupling clinical and economic needs with ease of use:
Lullaby LED Phototherapy system (LED PT): designed to withstand power outages, voltage fluctuations, high levels of dust and pollution, and intensive equipment use common in India, the LED PT treats neo-natal jaundice.
Lullaby series Warmer: easy-to-use infant warmer depends on microprocessor technology and intelligent engineering to deliver a consistently warm bed for babies. Built-in monitors notify caregivers of critical temperature events. While the product was architected specifically with the Indian market in mind, it is now used in 72 countries worldwide.
OB/GYN Healthcare Initiatives:  GE provides industry leading ultrasound technologies, unique therapeutic solutions for the treatment of uterine fibroids, and world-class devices for perinatal and postnatal care. Obstetrical care is often the first inpatient experience for a woman and can lead to a lifelong relationship with a care provider.
Lullaby Warmer Prime: launched in 2013, this product is priced 70% lower than standard models and includes pictorial warnings for illiterate, rural healthcare workers to understand how to operate the machine, while also using less power than most warmers.
As we inch significantly closer to the MDG's end-of-2015 deadline, innovative and non-traditional solutions like the Lullaby Warmer Prime are becoming more critical for tackling maternal and neonatal mortality in India and around the world. The continued development and increased accessibility of these technologies will create a major impact on our goal to end the needless deaths of our mothers and babies.
This article was produced on behalf of GE by the Quartz marketing team and not by the Quartz editorial staff.