What do hedge funds really want in an office? Armani-inspired gold-plated toilets and in-house dining, apparently.
Real-estate investor Enstar Capital has spent £4 million ($6.2 million) transforming the inside of its new boutique office at 54 Brooks Mews in Mayfair, central London, which is home to the city's hedgies and boutique investment shops. In a bid to attract hedge funds as well as super-rich Middle Eastern royals, the building now has a rooftop terrace and timber flooring imported from a 16th-century Tuscan monastery.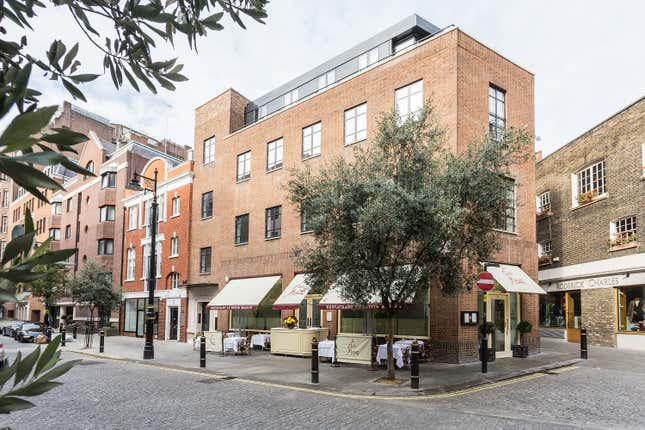 They're charging £250,000 per year for each office floor on a five-year lease, which works out to £500 per sq ft. The average is around £65 per sq ft.
It may seem odd to unveil what's being described as London's "most expensive offices" during a period of unpopular austerity, but Simon Lyons, joint chief executive of Enstar Capital, said: "People spend a third of their lives at work, so this is why we have fitted these premises out to a luxury-resi finish."
Lyons points out that residents of Mayfair—one of the wealthiest areas of a city already experiencing a property boom that is pricing out average-salaried workers—"think nothing of spending" millions on their homes but that standard of luxury has yet to be applied to office space.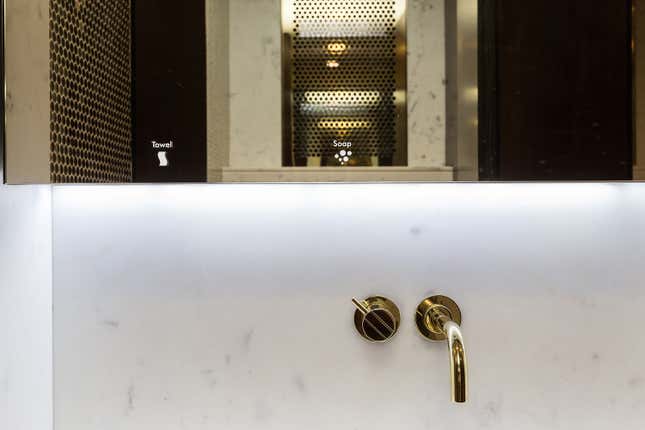 London mayor Boris Johnson called on Londoners to be less embarrassed about accumulating large sums of wealth, and it's clear Lyons and founding partner Farid Alizadeh aren't. Lyons and Alizadeh bought the building in 2009, after falling in love with the ground-floor restaurant, La Petite Maison.
They took the top floor for themselves, but are offering the other office floors, which will include on-demand champagne and three-course meals.