In the West, most stories we hear about border crossings between North and South Korea center on nail-biting feats of escape. But rarely do we hear about South Koreans (willingly) crossing the border northward.
On Monday, Oct. 19, nearly 400 South Koreans packed into buses and ambulances to cross the heavily fortified border with North Korea. They were bound to be reunited, for a heart-wrenchingly brief time, with 96 long-lost family members, all of whom had been caught on the North Korean side of the Demilitarized Zone (DMZ) when the Korean War ended in 1953.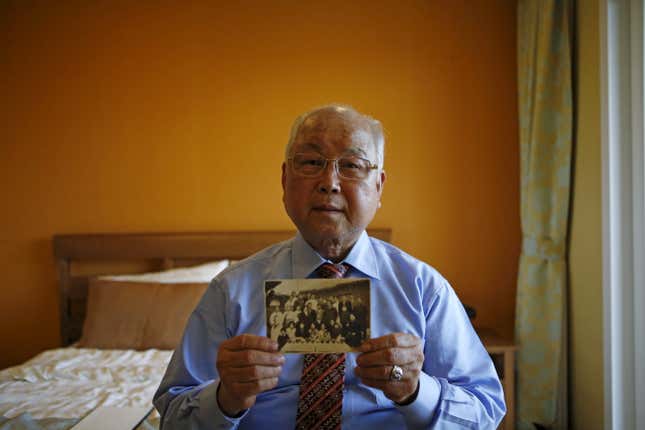 Kim Hong-Ji, a photographer for Reuters, was on hand to capture the journey. Reunions took place in a large ball room at a North Korean resort, under the watchful eye of DPRK officials. For many of the elderly, this will probably be their last opportunity to see separated spouses, parents, and cousins.