On Saturday (Oct. 24) US pop star Katy Perry debuted a Hillary 2016-themed turban, manicure, and sparkly brooch for a performance in Iowa, putting campaign buttons everywhere to shame. She also wore an American flag as a cape.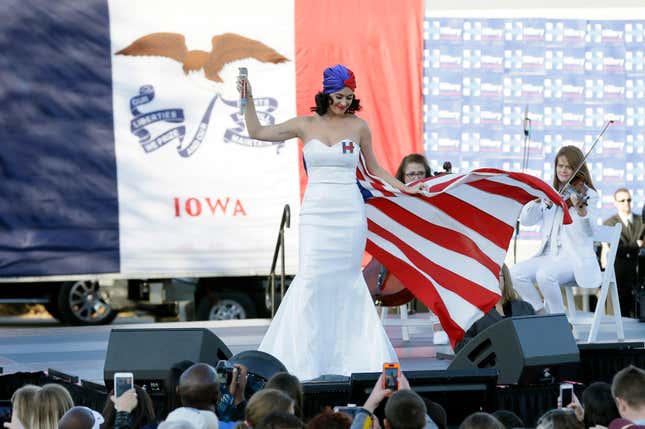 Perry sang her hit "Roar" onstage at a rally in support of Clinton's 2016 run for president, giving Clinton occasion to tell the crowd, "You just have to roar, about what you need to fight for!"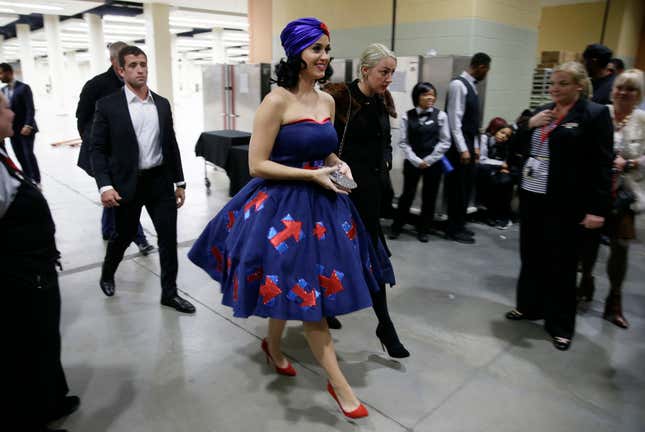 For the Jefferson Jackson dinner following the rally—a huge night for Iowa Democrats and a showcase for candidates competing in the state's early presidential primary—Perry wore a royal blue strapless dress emblazoned, belted, and bedazzled with Clinton's campaign logo, and took selfies with the presidential hopeful.
It may not surprise you to learn that Perry—who can't help but recall Wonder Woman when dressed in red, white, and blue—has done this before.
When the singer hosted the MTV Europe Music Awards in 2008, just days after US president Obama was first elected, she wore a yellow dress by designer Jean Charles de Castelbajac, emblazoned with Obama's larger-than-life face.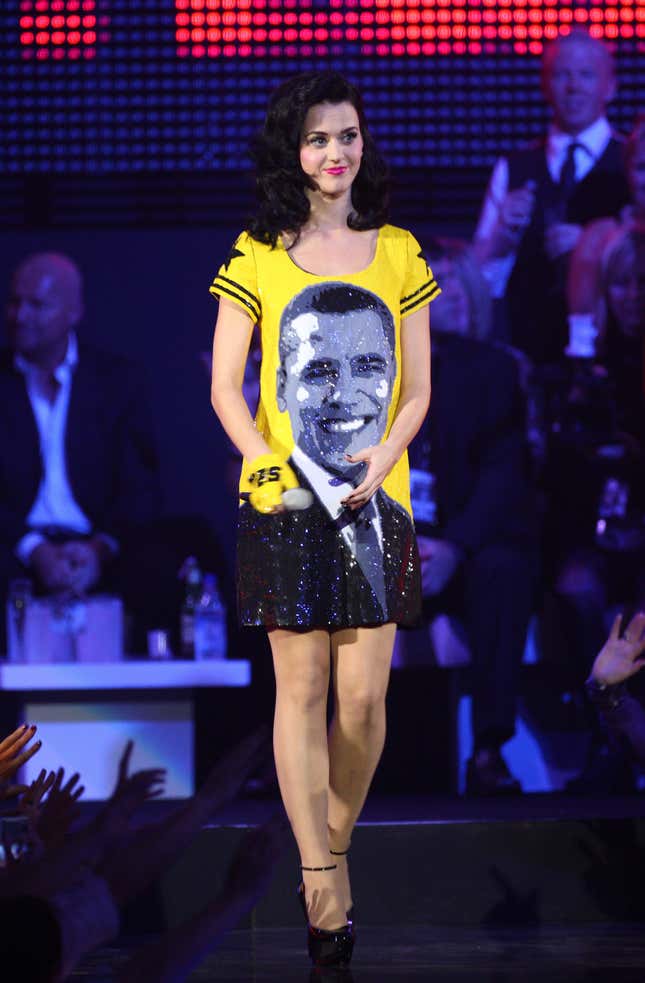 Four years later, Perry made her support official, in what appears to be latex: In 2012, as the incumbent president fought for swing states's support, Perry performed at a Nevada campaign rally wearing a Las Vegas-appropriate skintight white dress printed with a ballot checked for Obama and Biden.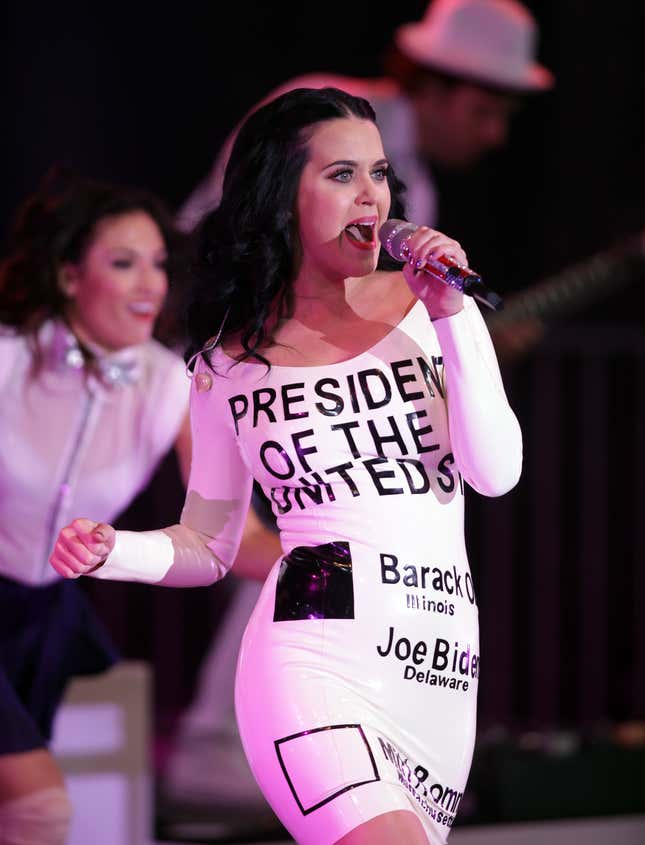 She also mixed things up in Vegas with a presidential skirt suit.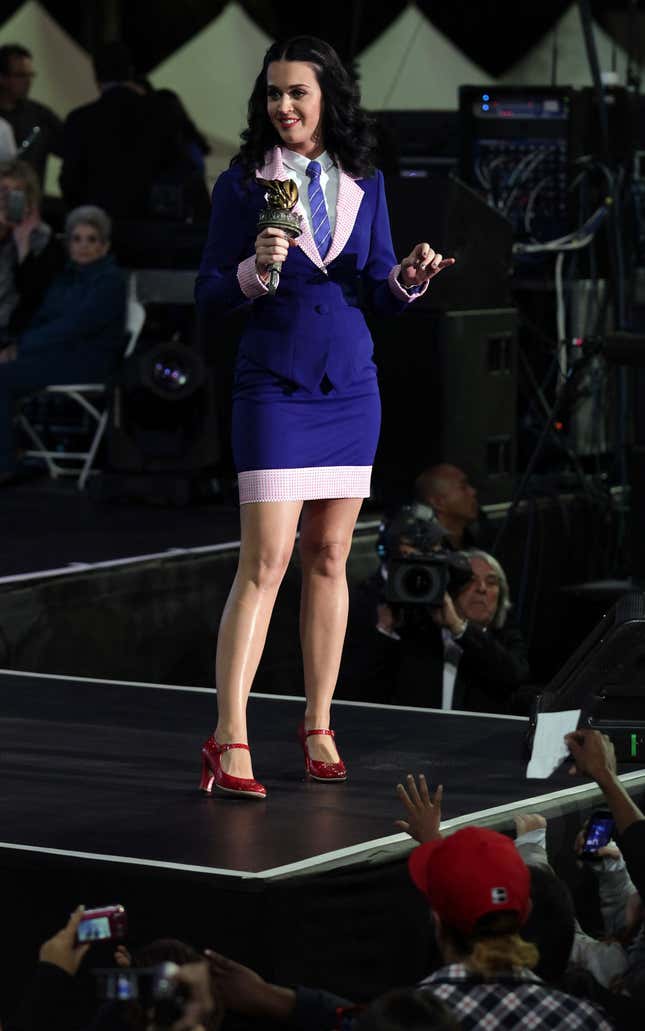 Perry then took her support to Milwaukee with another tight blue dress, printed and rhinestoned with Obama's "Forward" slogan.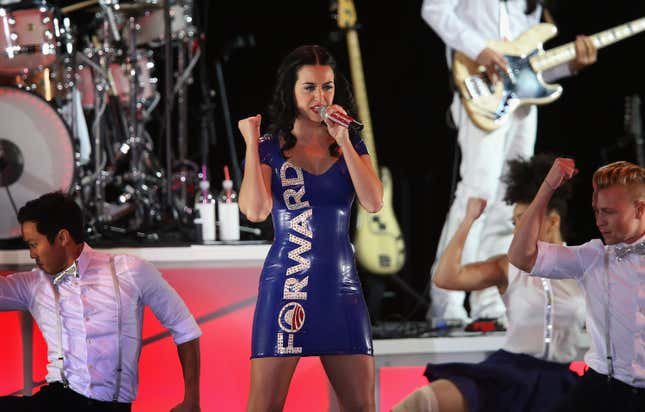 But Perry's sartorial patriotism doesn't stop when campaign season ends. In 2013, she wore what can only be described as a cowgirl pinup-meets-revolutionary costume for a children's concert celebrating military families in Washington, DC, just prior to Obama's second inauguration.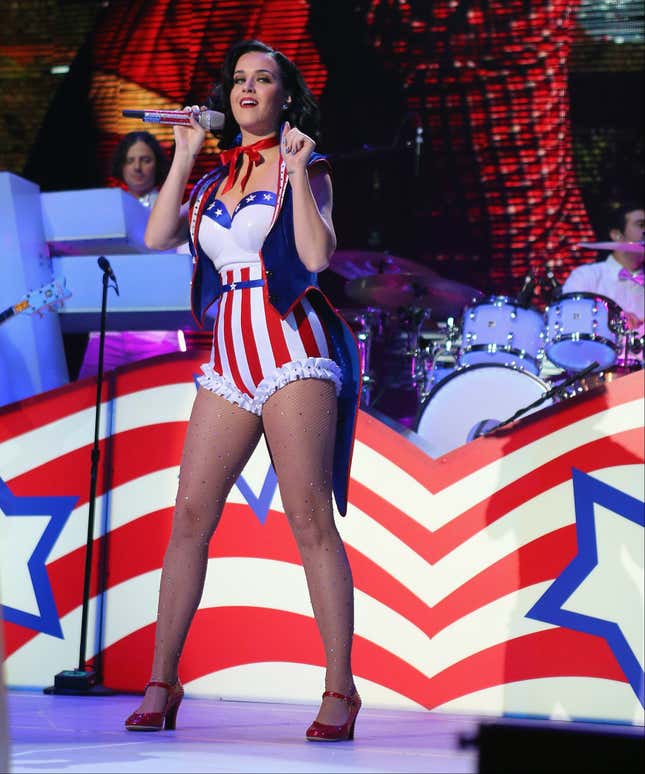 And in 2014, she brought a relatively subtle brand of shine to the White House in 2014, in a long-sleeved bright navy gown to sing at a concert celebrating the Special Olympics.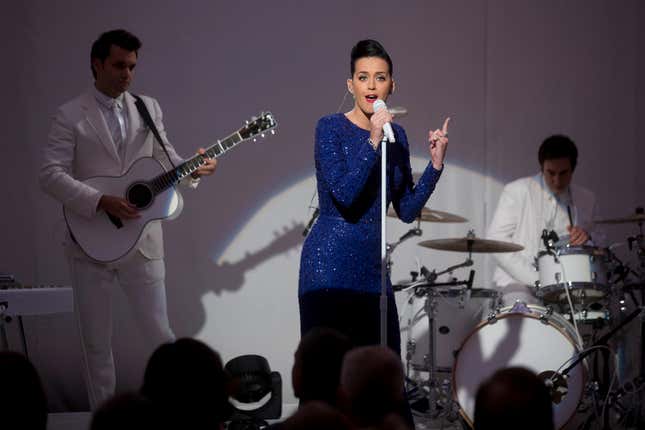 If the pop star's reign of sparkles during the Obama administration are any indication, Saturday was just the beginning of Perry's sequin offensive on Hillary's road to 2016.