After more than a century, the allure of the Titanic is still palpable. And collectors are willing to shell out tens of thousands of dollars for even a small piece of the infamous ship, which was once thought to be unsinkable.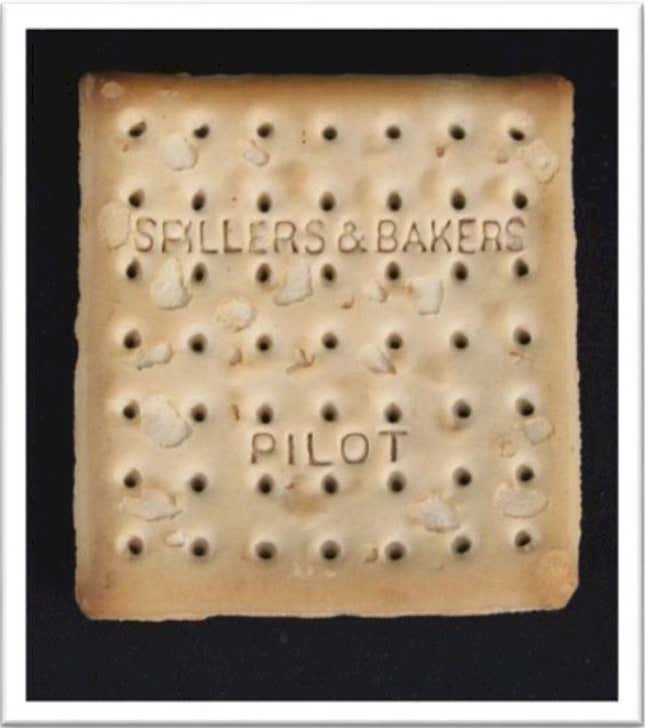 A cracker that escaped the sinking of the Titanic in 1912 was recently sold at auction for £15,000 ($23,000), making it the most valuable biscuit in the world, according to the auctioneer. The auction house initially estimated that it would sell for £8,000 to £10,000.
The snack, a Spillers & Bakers Pilot cracker, was from a survival kit aboard one of the lifeboats that carried passengers away from the sinking ship. It was picked up by James Fenwick, a passenger on the Carpathia, a boat that rescued hundreds of the Titanic's survivors.
Fenwick kept the cracker in an Kodak film envelope all these years with a note that said, "Pilot biscuit from Titanic lifeboat April 1912."
The cracker was sold to a German collector at the Henry Aldridge & Son auction held Oct. 24 in Devizes, Wiltshire, England.
To the best of the auction house's knowledge, it is the only biscuit to have survived the Titanic's sinking, a listing said.
Other items from the luxury liner that sank into the Atlantic were also auctioned off. Among them was a cup given to the captain of the Carpathia. It was purchased by a UK collector for £129,000, making it the third most valuable item linked to the Titanic that ever sold, auctioneer Andrew Aldridge told the BBC.