The blood reds and sunset yellows found in some of the greatest paintings ever made are, of course, down to the deft touch of the masters. And a highly toxic chemical called cadmium.
Cadmium pigments have been used in paints since the 1840s, not too long before a series of young artists—Paul Cézanne, Claude Monet, Pierre-Auguste Renoir, Vincent Van Gogh, and more—revolutionized art. The vividness of the red spectrum in their work is partly down to the chemical.
"Any good paintings that have lasted a hundred years, which is from the Impressionist period onwards, if they have a good yellow, orange, or red, they were made with cadmium pigments," according to Welsh artist Julia Brooker. "It has the purity, the light fastness, and it keeps its brilliance the way other colors just don't."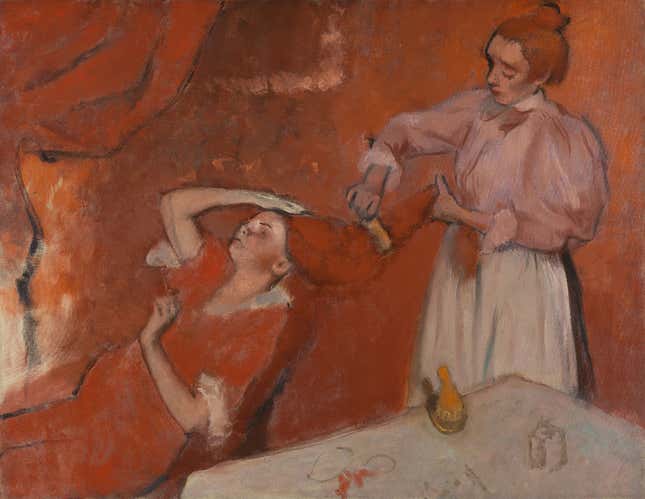 But in 2014, Sweden—perhaps bitter that it has no artists of its own in the pantheon of great masters—called for a ban on cadmium and its compounds in artists' paints (pdf). The country warned that as artists wash their paintbrushes, cadmium enters the sewage sludge, which is then used as fertilizer, and eventually enters the food chain. (Sweden is not alone in this; the US tried to ban the stuff in 1990.)
Artists were up in arms over the loss of cadmium in acrylic, oil, and watercolor paints. One called it "sunshine in a tube."
Well, they can all rest easy. In February, the European Chemicals Agency said there was no cause for a ban—it noted that Sweden itself said that only a tiny amount of cadmium in European agriculture stems from artists' paints, so a ban would reduce consumption of the chemical by 0.006% of the total. And last week, the EU finally put the kibosh on a cadmium ban.
"Not only is the change of heart over cadmium a joyous occasion," one paintmaker told the Art Newspaper, "the fact that the artist fraternity is recognized as a community in its own right is an exciting development and one that should help us protect our mutual interests in the future."