A dinosaur with a wry expression, a four-legged tiger, and a goofy pear-shaped cyclops. These are among the cast of characters of Sagoskatt, a new line of IKEA hand puppets and plush toys based on drawings of young children.
As part of its long-running charitable program, the Swedish furniture manufacturer asked kids who visited their stores around the world to design the ideal toy last year. From thousands of entries, ten selected designs were transformed into plush toys—and the resemblance is spot-on.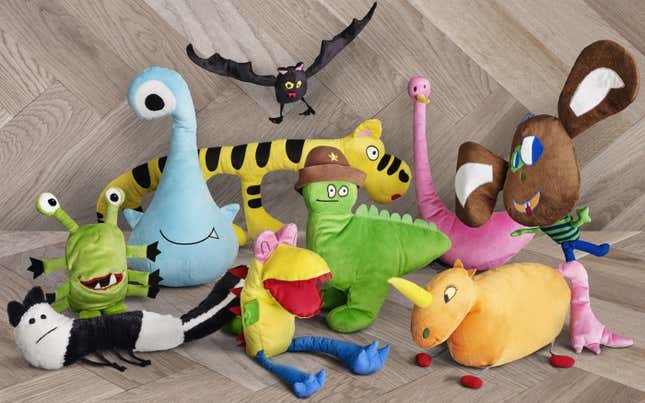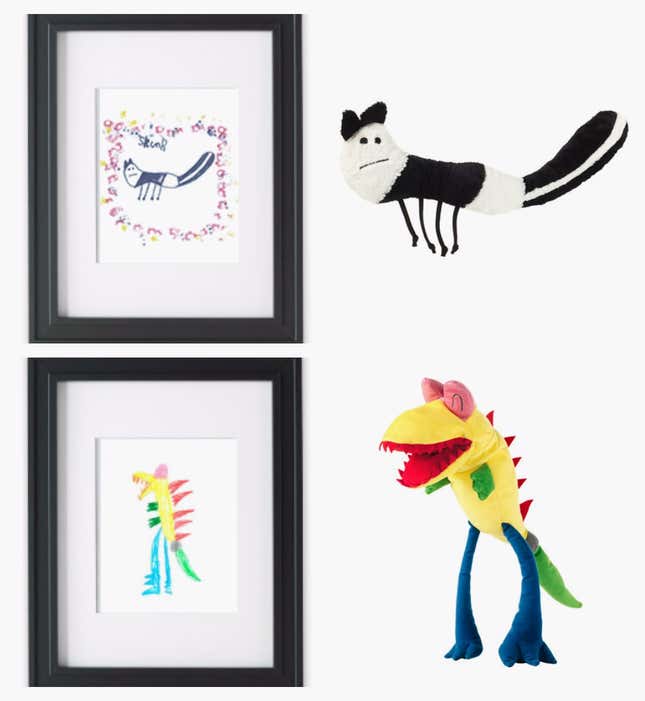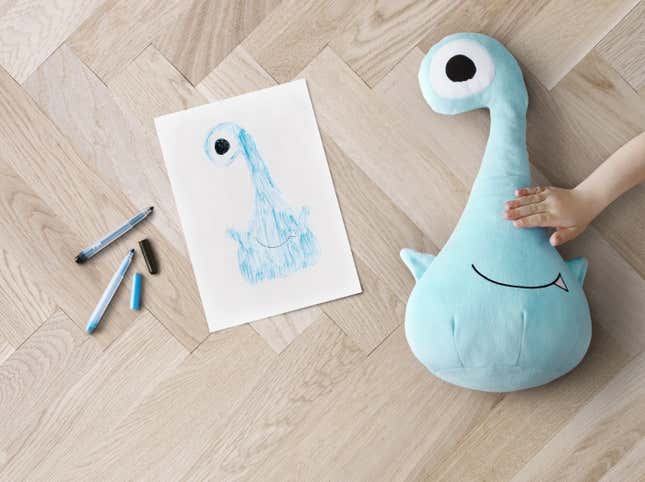 "We look at the sample and we look at the drawing to see if they're matching," explains IKEA product developer Bodil Fritjofsson in a behind-the-scenes video. Fritjofsson oversaw the production and worked with a factory in Indonesia.
She emphasizes: "If the eyes are different, or there's an extra arm, it should be on the soft toy as well."
The toys aren't just for fun. Until December 26, the IKEA Foundation is donating €1 to UNICEF and Save the Children for every soft toy sold.