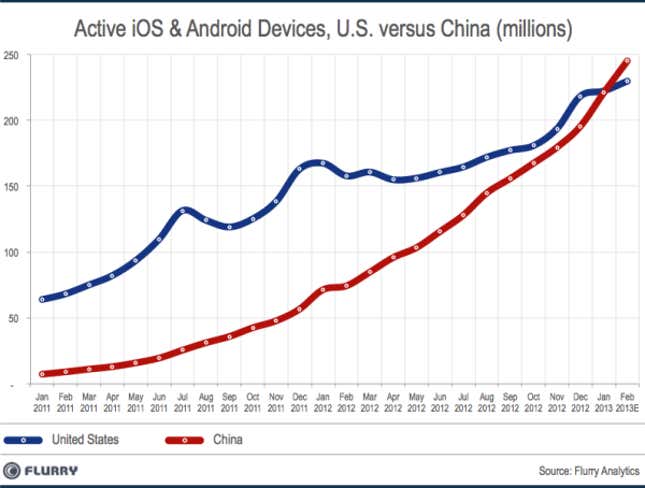 After becoming the world's leading manufacturer of goods and largest emitter of carbon dioxide, China can add world's leading consumer of mobile devices (smartphones and tablets) to its trophy case.
"By the end of February 2013, China will have 246 million devices compared to 230 million in the U.S.," says mobile analytics company Flurry, which estimates that its survey covers more than 90% of the world's "smart devices."
In January, the US and China were within one million devices of one another. Flurry is measuring what it calls "active" devices, which means phones and tablets that are actually connecting to the internet, and not simply devices sold.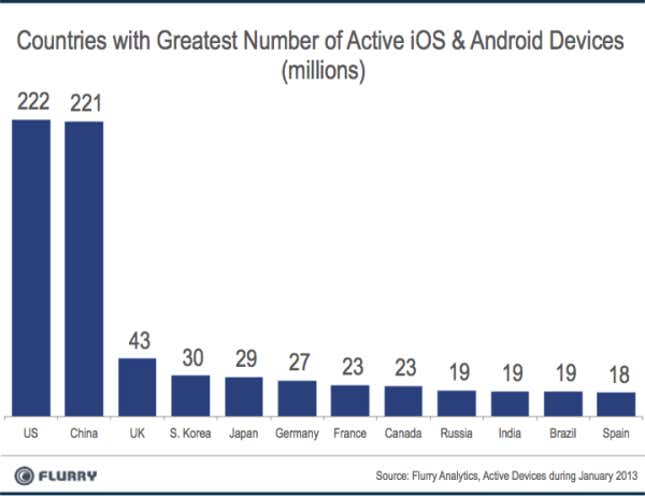 Despite the enormous size of the Chinese market, it is still the sixth-fastest growing market for tablets and smartphones, by Flurry's estimate.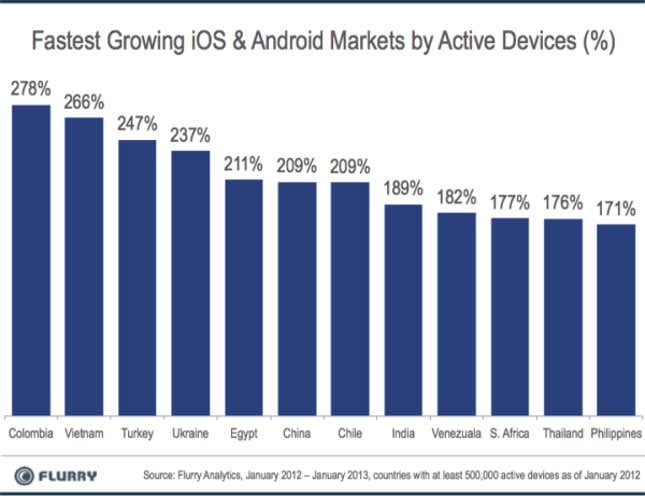 Even as this growth slows, its dizzying pace, and the relatively maturity of the US market for smartphones means that China will almost certainly remain a larger market for mobile devices than the US.