After the deadly attacks shook Paris on the evening and night of Nov. 13, president François Hollande called the state of emergency and Parisians were advised to stay indoors and safe until the state of emergency was over. Schools, museums, markets and many other public places will remain closed on Nov. 14:
After the many thousands who were out last night managed to find shelter, and as the dead and wounded were transported away from the streets, the city fell into the deepest emptiness and silence.
The only people to be seen were police and military, and a few mourners bringing tributes to the victims:
Visitors are for the most part confining themselves to their hotels: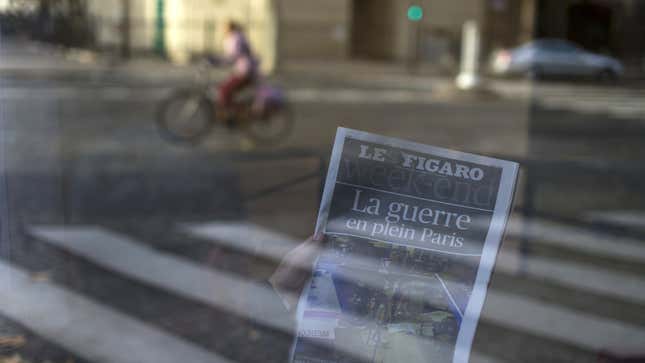 Locals can't access their neighborhoods: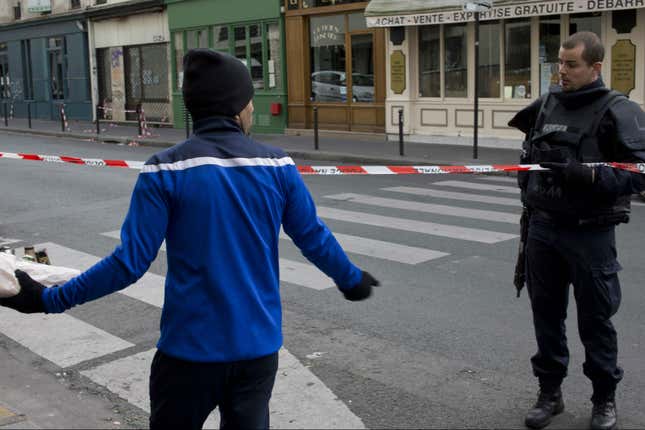 Outside the restaurant where some people were shot, there were only police and mourners: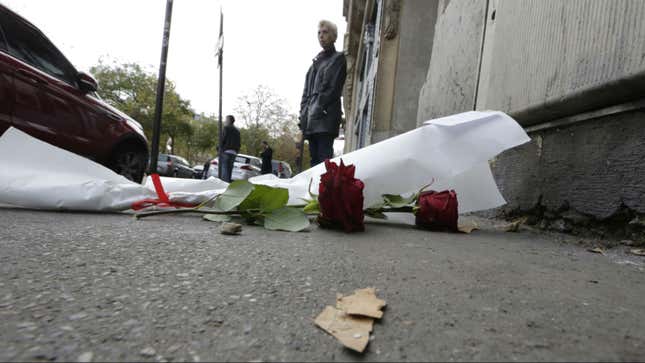 The city's most famous landmarks were deserted, and patrolled by police: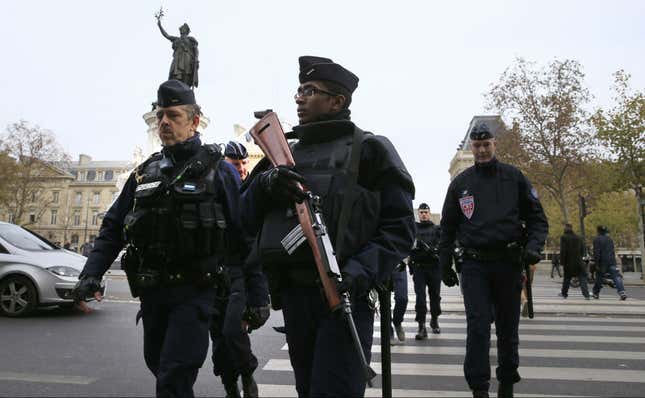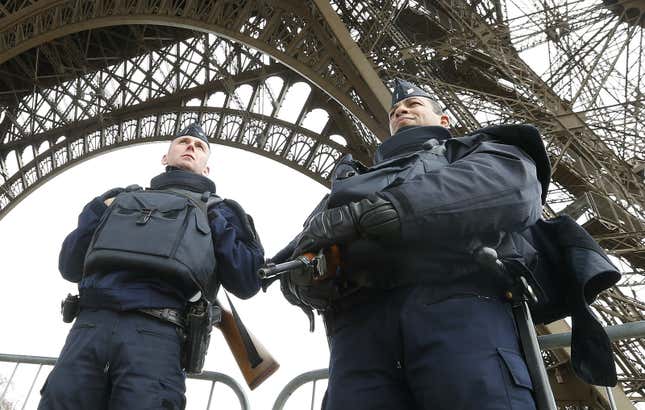 Stations were empty: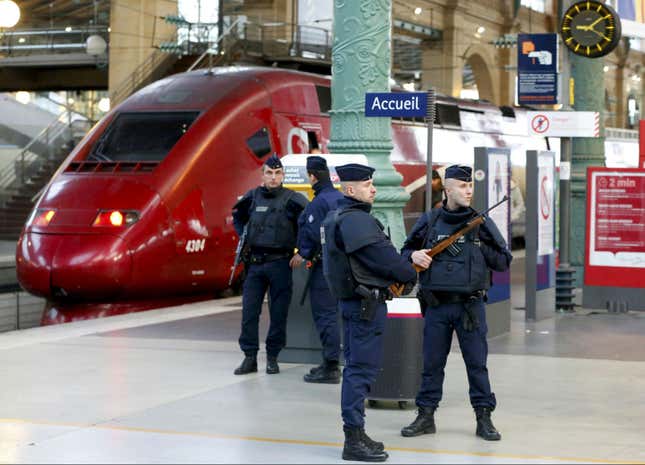 And so were trains:
For the first time in its 23-year history, Disneyland Paris was closed:
But just before silence descended on the city, there were some sounds of hope and defiance, as people exited the soccer game in Stade de France, singing La Marseillaise, France's national anthem:
.