Less than two days after the tragic attacks of Paris, citizens and tourists are starting to go out again. Under the bluest of Parisian skies, with national monuments and museums still closed, some people have spent this sad Sunday filming a city that's stubbornly trying to raise its head.
On Periscope, several have shared simple images of few people walking down the streets of Paris, by the Notre-Dame de Paris cathedral, by the Louvre, and in other central areas of the city.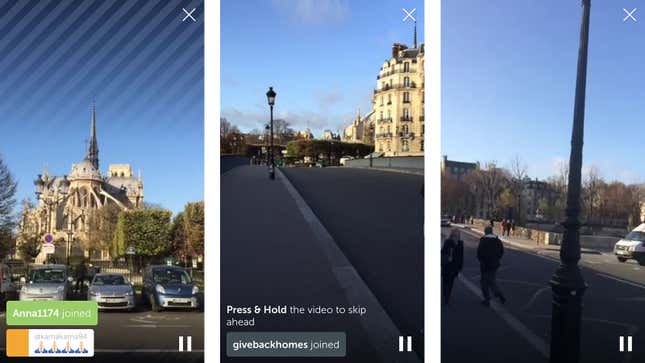 Similar scenes were documented by others, later in the day: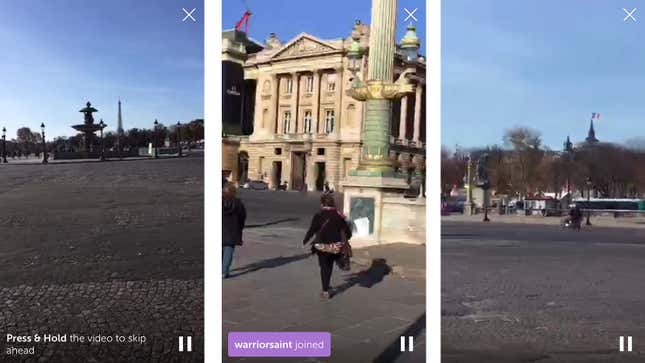 Most of the city looks rather quiet, but in some areas of the city there seemed to be a bit more activity: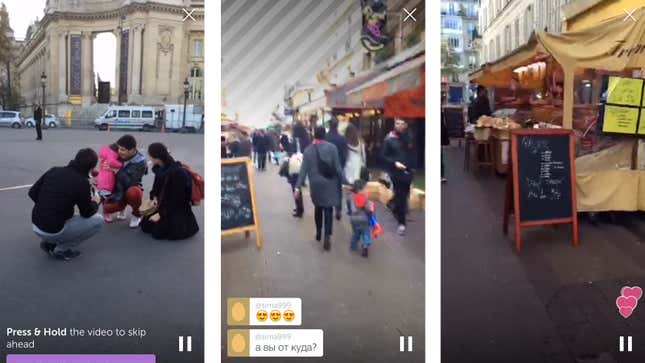 Building up to the afternoon's memorial service held at the cathedral of Notre-Dame de Paris and at Place de la République, people have shared images of memorial services and vigils held around the world via Snapchat, which compiled them through its live channel, Pray for Paris.
None of the views of Paris are beautiful to look at—a far cry from the postcard-perfect pictures that we are used to seeing of the city. These straightforward images of streets and markets would be nothing special to look at, if it weren't for the truly comforting power these photos possess. It's exactly because they aren't carefully shot and edited that they're able to reassure photographer and viewer alike that normality will reassert itself.
Perhaps those who are sharing the videos and images are moved by the same sentiment of those who are watching them: The urge to know that the City of Lights is coming back.