French security officials have honed in on Abdelhamid Abaaoud, a 27- or 28-year-old Belgian-born ISIL fighter, as the likely mastermind of the Paris attacks that killed 129 and wounded more than 300 on Friday (Nov. 13), according to French media and NPR.
Abaaoud traveled from Belgium to Syria to join the Islamic State in 2013 or 2014, and has since been linked to a number of terror attacks and plots, including an assault on a high speed train in August.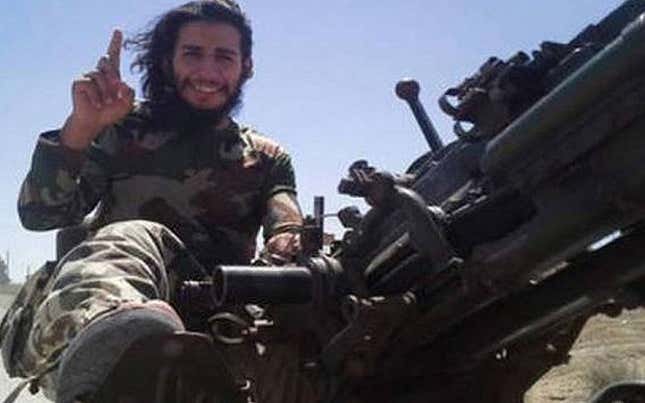 The Guardian reports that Abaaoud carried out several armed robberies with two brothers who were implicated in the Paris attacks, and that "a French jihadi arrested after returning from Syria this summer reportedly told police Abaaoud had told him to attack a concert hall."
Here's what else we know:
A few months after Abaaoud left Belgium to wage jihad in Syria, he recruited his 13-year-old brother to join him.
He is also known as Abou Omar Soussi and Abou Omar el-Belgiki, meaning "the Belgian." Video footage obtained in 2014 showed Abaaoud driving a pickup truck dragging corpses across a field in Syria.
He was identified in January as the presumed leader of a terrorist cell based in Verviers, near Belgium's border with Germany, after authorities raided a house there and thwarted an attack the cell was allegedly plotting against Belgian police. In July, Abaaoud was sentenced in absentia to 20 years in prison by a Belgian court, along with 31 other jihadist organizers, for the plot.
It's unclear if he ever returned to Europe after his initial trip to Syria. In January, police raided his home in Brussels after intercepting phone calls between him and other jihadists, but were unable to locate him. Greek police subsequently arrested four suspects in Athens, including one "bearing a strong resemblance to Abdelhamid Abaaoud," but all four were later released, euro news reported.
NPR reports that Abaaoud was ordered by Salim Benghalem, a French national, to carry out the attacks. Both men are thought to be in Syria.
An unnamed French official told the Associated Press that Abaaoud is believed to have helped plan an unsuccessful attack on a high-speed train traveling from Amsterdam to Paris in August—which was stopped by four passengers who subdued the gunman—and another against a church in the Parisian suburbs.
Abaaoud's father Omar, who emigrated to Belgium from Morocco and now owns two clothing shops, gave an interview to a Belgian newspaper after the foiled attack, and said: "I am ashamed of my son. He has ruined our lives. Why in the name of God would he want to kill innocent Belgians? Our family owes everything to this country."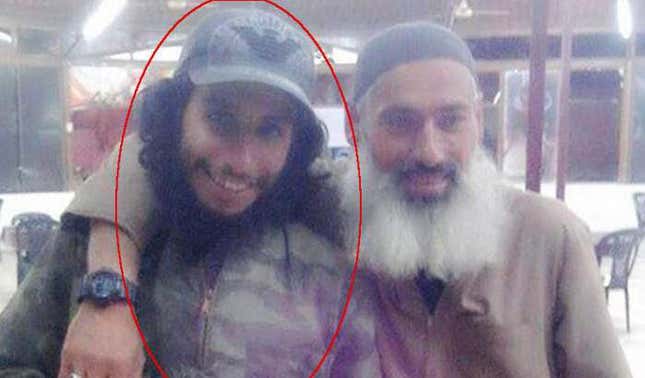 .