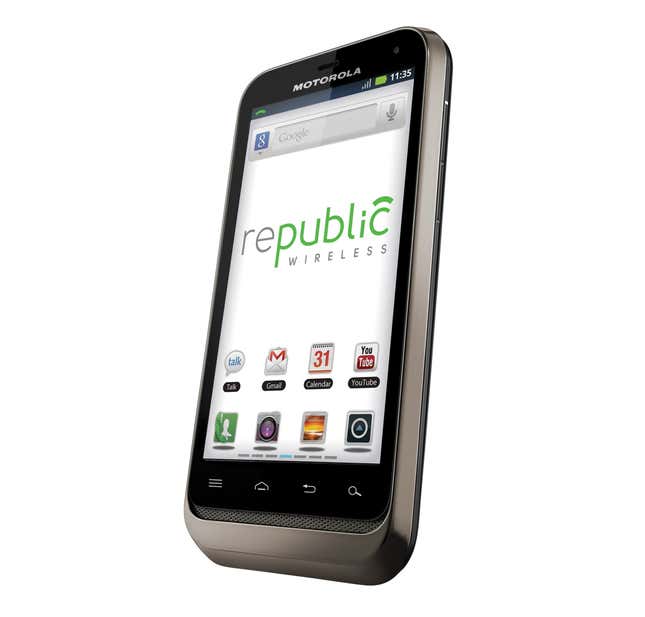 Republic Wireless—"the mobile network that runs on freedom"—will sell people in the US unlimited voice, texting and data for $20 a month, full stop. Those kind of prices might be common in, say, India (albeit at much slower speeds) but they're unheard of in the US, outside of carriers that are limited to a particular city.
The way Republic Wireless accomplishes this feat is by selling a phone that carries out all of its functions over WiFi networks, whenever they're available. Since most calls happen at home, work or other places where we are already accessing WiFi, goes the logic, that bandwidth can essentially be used for free.
Let's call it "Bring Your Own Bandwidth." Republic Wireless's first phone to take advantage of this phenomenon may not win points for functionality or call quality, but it signals a deeper phenomenon that consumers can leverage to cut their communications costs. As an all-purpose conveyance for information, our personal connections to the wired internet are increasingly the cheapest way to get things done. Why pay for cable, a cell phone, or music downloads when all three can be piped through an internet connection at a fraction of the cost?
It's not that these services will disappear. Rather, we could see a trend in which those who can afford to will find new ways to use high speed wireless data—to keep their Google Glass headset connected to the internet at all times, for example—while the rest of us put up with geographically limited and occasionally spotty service.