The clothing by New York-based label Behno looks perfectly at home on the racks of the upmarket stores that carry it. It's luxurious, polished, and cool, earning it space in Selfridge's in London and Bombay Electric in Mumbai. But what you'd never know by looking at it is that Behno's womenswear is mostly made at a factory that doubles as a social experiment, designed to improve the lives of its workers as much as to produce beautiful clothes.
Unlike most fashion brands, which contract their work out to an existing factory, Behno built its own. The entire operation, done in partnership with the large Indian non-profit Muni Seva Ashram (MSA), works on a unique model, where workers earn two-and-a-half times the minimum wage in the area. They get healthcare as well as disability insurance, which is rare for Indian garment workers, and they receive a lunch stipend.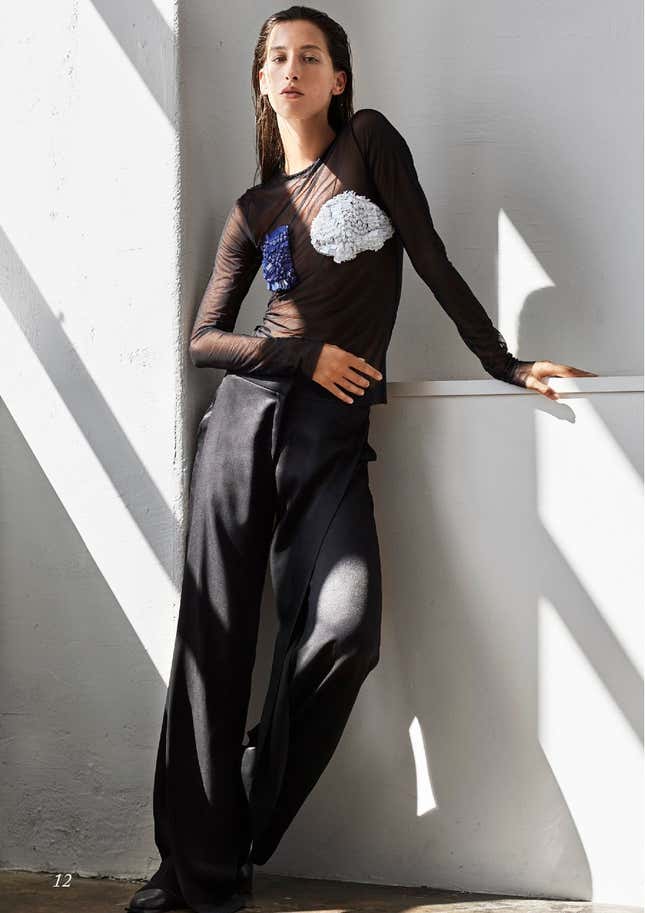 The factory is called MSA Ethos and located in Goraj, a small village in the western state of Gujarat. In addition to better basic benefits, the factory also offers transportation reimbursement, and is setting up a family-planning program. It even has a water canteen service that makes it easy for its workers to take water home to their families, who otherwise have to fetch it at often long distances.
There are other advantages, too. "We looked at all the things garment workers consider to be a benefit," says Shivam Punjya, Behno's founder. "They wanted to have a meditation room, so we have a place for them to sit and just be with themselves."
Punjya calls it "the Behno standard," and he says it makes a substantial difference in the lives of the workers.
Altogether, roughly 40 people work at MSA Ethos. About 75% of the employees are women. One mother and daughter, says Punjya, walk six kilometers to get to the factory. They don't eat breakfast, or have water in the morning. Now they can bring water home, and they have health insurance.
Punjya also plans to introduce a produce stipend, since MSA has a thousand-acre farm where it grows vegetables. Such a program could literally help put food on the table.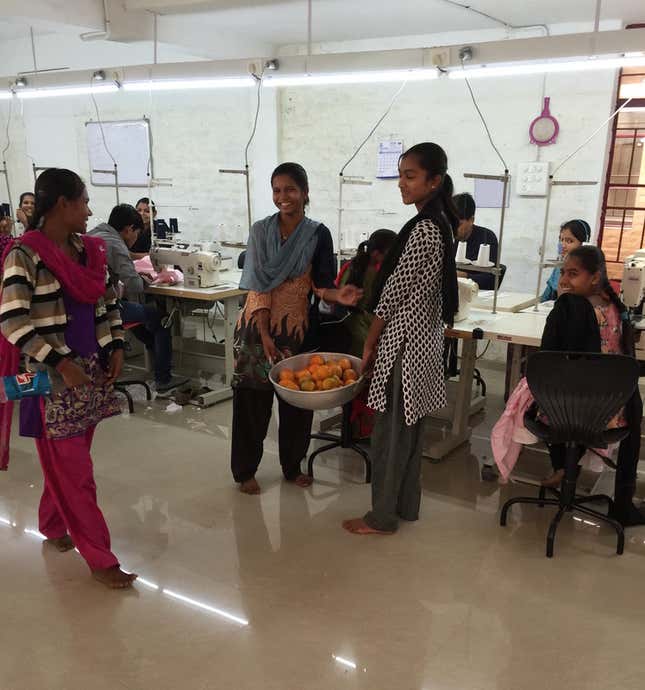 It isn't the sort of thing you might expect from a design-driven, high-end label whose upcoming spring collection plays with technical fabrics and draws inspiration from the futuristic German ballet "Das Triadische." But Punjya's background isn't actually in fashion.
While he was working on a master's degree in global health at Duke University, a research trip on reproductive health introduced him to a group of textile weavers in India. He saw an unjust disparity between what they were earning and what they were producing, and created Behno not long after, in 2012. It got going after his graduation in 2013, but then only slowly. The factory was completed in September of last year.
The look of the clothing—mixing austerity and delicacy, evident for instance in the frayed, raw edges at the neckline of an otherwise sharp, pristine dress—is primarily the work of head designer Ashley Austin. She learned under rising star Chris Benz, who was recently tapped to reinvigorate American brand Bill Blass, and her expert eye does not come cheap: A shirt can run $245, and a silk dress nearly $1,000.
Punjya says that the Behno makes sure to show the finished products, glamorously shot in the brand's lookbooks, to the women sewing the clothes. This circularity creates a sense of connection and pride in the work, and adds dignity to the job, important in a country where women can still be frowned upon for working outside the home.
All of these costs, from the social programs to the lengthy training, add up. Margins aren't as high as those of a comparable brand, but that misses part of the point. "In terms of dollars and cents, your profitability goes down," Punjya says. "But in terms of the community that you're working in, the workers that you work with, that increases."
The label is actually working with California University at Berkeley and Duke to study the social return-on-investment, and find out what the "profitability" is in that regard.
The clothes, meanwhile, offer a symbolic connection between the women making them and those wearing them. "Our essence [is] the modern-day, powerful woman who is in the workplace, which is something we're trying to implement a little bit in India," Punjya says.
With its 2015 spring collection, the brand has more than doubled its sales.