Coca-Cola's top scientist is stepping down, three months after the soda giant was slammed in the New York Times for funding obesity research that downplayed the effects of its products.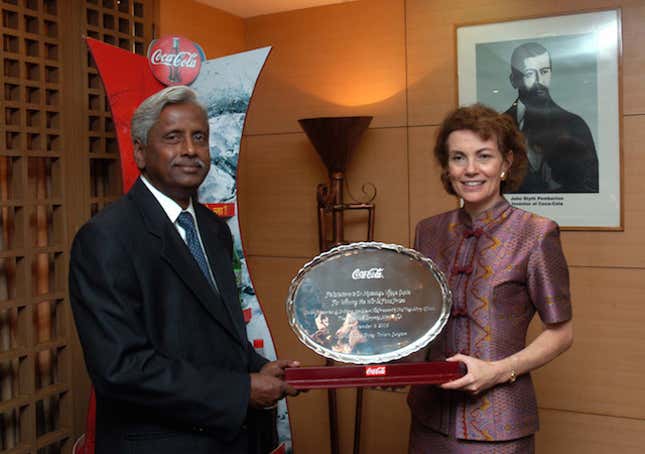 Rhona Applebaum, 61, is retiring from her post as chief science and health officer, a move that the Atlanta-based company says was planned in October. The New York Times reported her departure yesterday (Nov. 24).
Applebaum led the execution of Coca-Cola's well-being strategy, and was tasked with developing partnerships in the health and well-being space, the company told Quartz. 
She also managed Coca-Cola's initial relationship with the anti-obesity group it donated $1.5 million to last year, The Associated Press reported. The nonprofit organization, called the Global Energy Balance Network, was allegedly encouraged by Coca-Cola to focus on how exercise curbs obesity rather than cutting sugary drinks and other unhealthy foods out of diets. Emails obtained by The Associated Press also show that Coke helped choose the group's leaders, edited its mission statement and suggested articles and videos for its website.
Both Coca-Cola and the Global Energy Balance Network denied that the funding influence the research, and have pledged to be more transparent. Coca-Cola also cut ties with the group.
The company does not plan to replace Applebaum at this time, a Coca-Cola spokesperson told Quartz: "We are currently undergoing a massive review of our approach to obesity and well-being and that process is ongoing."