Today, the COP21 talks opened near Paris—the latest conference to decide the world's approach to tackling climate change. Ahead of the meeting of world leaders and negotiators, experts and lobbyists, thousands marched across the world to send a message about what climate change meant to them.
The protests took place—appropriately—in every imaginable climate. Here are some of them: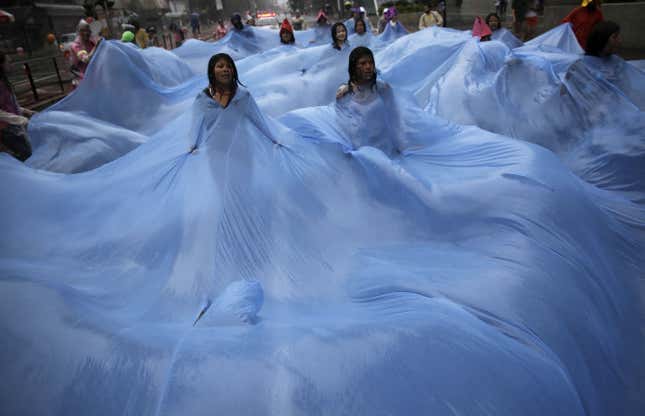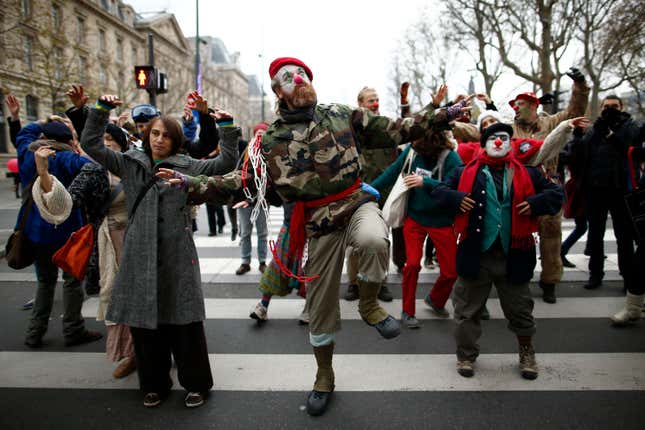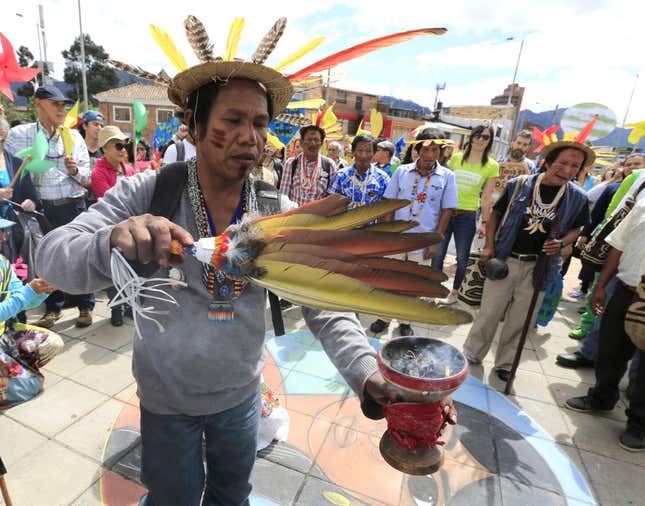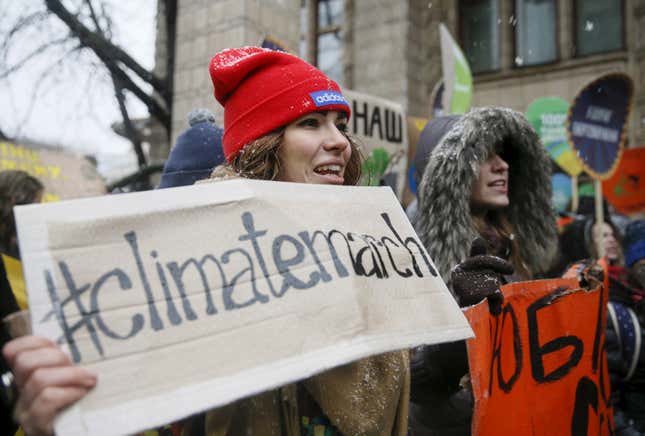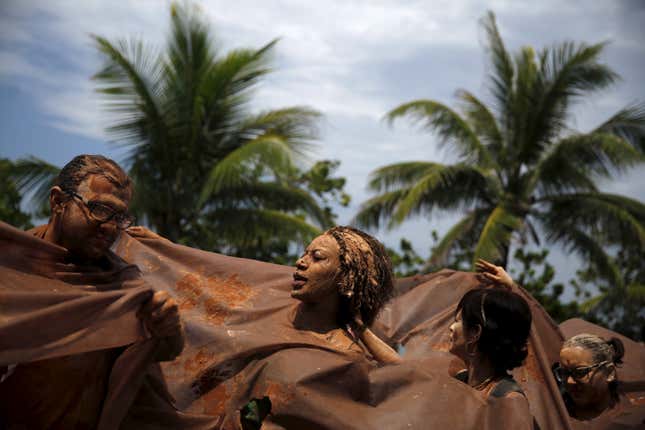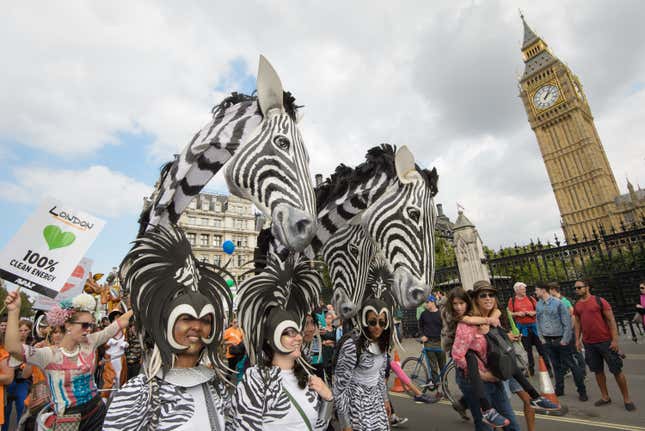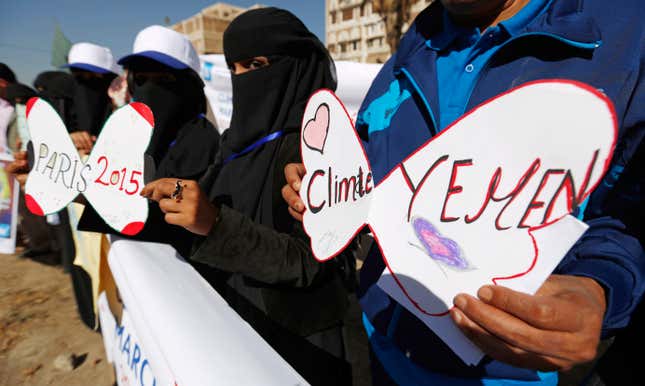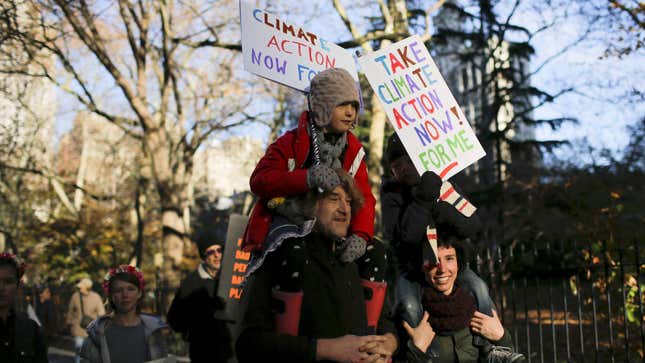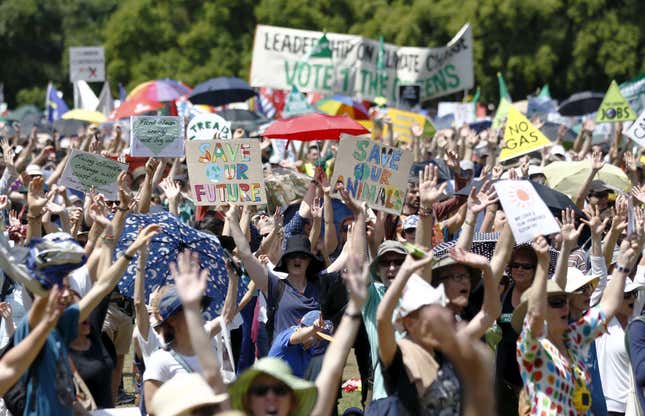 Not everywhere were protests peaceful. In Paris, where the right to large gatherings is suspended following terrorist attacks earlier in the month, protesters clashed with police.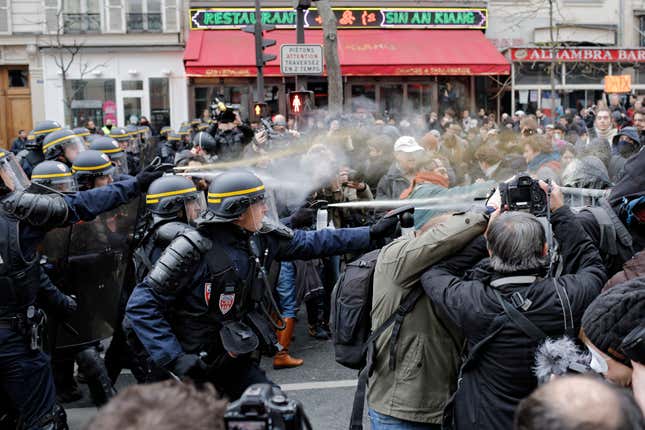 Parisians responded with a protest that involved laying out thousands of shoes where demonstrators would have stood.