Ever look into your bag and think how much it reflected your personality?
In his recent series 'Persona,' Atlanta-based photographer Jason Travis peeks into the purses, backpacks and personal belongings of strangers, to pair their portraits with revealing compositions of their most-used stuff.
The project began in 2006 as a fun study of Travis's close friends, before the 34-year-old decided to expand his scope.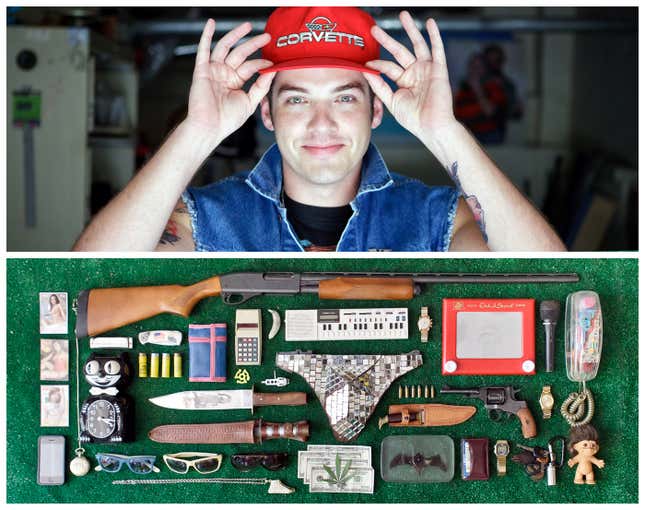 "It wasn't until later that I approached strangers," Travis tells Quartz. "These days it's basically anyone that catches my eye. It's always a way to get to know someone a little better. I want to show a wide variety of society, which means no one is off-limits."