A massive landslide rocked an industrial park in China's southern city Shenzhen on Sunday (Dec. 20), burying 33 buildings and leaving at least 85 people missing by Monday. Authorities said the collapse of a huge mound of soil and construction waste caused the disaster. The landslide might have also led to an explosion along a nearby stretch of natural gas pipeline, state news agency Xinhua reported.
Authorities evacuated nearly a thousand residents and deployed about 1,500 rescue workers to the area. No deaths have yet been reported (as of Monday afternoon local time).
The landslide occurred at around 11:40am on Sunday (local time) in the Hengtaiyu industrial park in northwestern Shenzhen's Guangming New District. It deposited more than 100,000 square meters (1.1 million square feet) of debris at the site, Xinhua reported. A sea of brown soil—with an average thickness of six meters (20 feet)—has covered an area of more than 60,000 square meters, geological experts told Xinhua.
The mound of construction waste that collapsed had become too large and its angles too steep, the ministry of land and resources said Sunday evening on its Sina Weibo account (link in Chinese, registration required). In an earlier press conference, the city government said the incident was caused by a natural landslide, according to financial magazine Caixin (link in Chinese).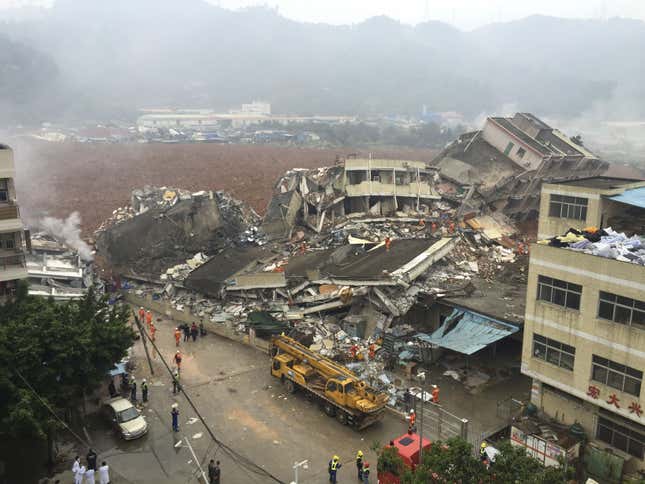 A local company called Lvwei Property Management built the dump area at the site of a stone quarry, and has managed it since 2013, according the national State Administration of Industry and Commerce, Caixin reported.
It seems the company knew that landslides were a risk, judging by its January 2015 environmental assessment report. The report, cited by Beijing News (link in Chinese), shows the site suffered from soil erosion, and that it was meant to be temporary, with a service term of 11 years. Both the entrance and exit of the dump area face the stricken industrial district, which includes housing for workers.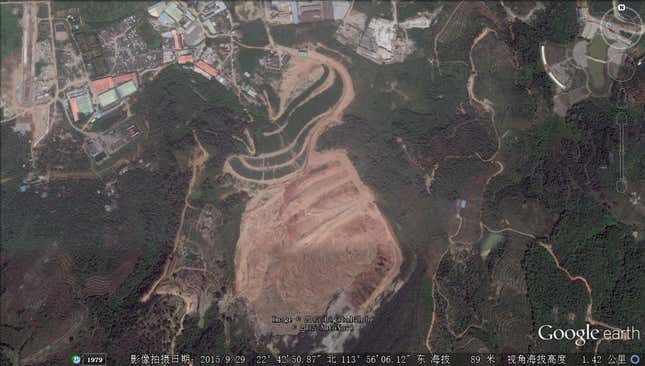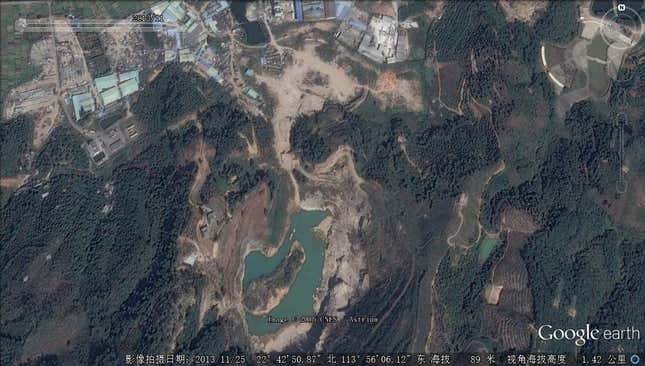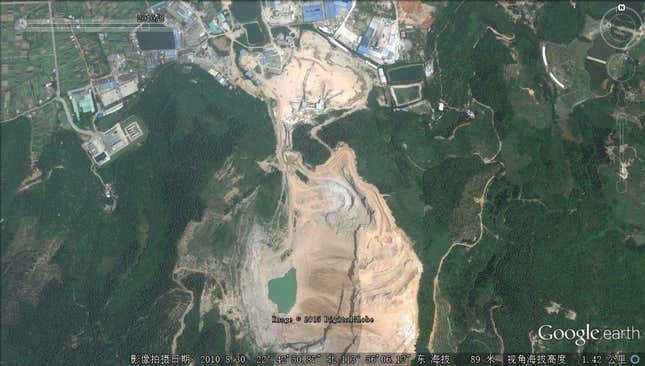 Shenzhen, a mainland manufacturing hub near Hong Kong, has been aggressively building new housing estates, subway lines, and other projects. The amount of the municipality's waste mud has increased significantly in recent years, expanding to 30 million cubic meters (1.1 billion cubic feet) last year from 9.5 million cubic meters in 2007.
The nine dumping areas currently licensed by the city—which includes the one that burst yesterday—have a combined capacity of about 50 million cubic meters, local media report (link in Chinese). Many companies have reportedly been dumping waste mud at roadsides and illegal sites.
A series of industrial accidents have raised questions about China's industrial safety standards. In August warehouses full of dangerous chemicals exploded in Tianjin, a northern port city, killing over 170 people.
Additional reporting by Echo Huang