Update 4:18pm ET
The district attorney in Montgomery County, Pennsylvania has filed sexual assault charges against comedian Bill Cosby, on allegations that he drugged and raped a former Temple University employee at his mansion in 2004.
"Today, we are able to seek justice on behalf of the victim," assistant district attorney Kevin Steele said in a press conference. "On the evening in question, Mr. Cosby urged her to take pills that he provided her and to drink wine, the effect of which rendered her unable to move."
Cosby was arraigned in a brief appearance at the courthouse in Elkins Park, where he pleaded not guilty to felony charges of first-degree aggravated indecent assault. The 12-year statute of limitations in the case was due to expire in January, 2016.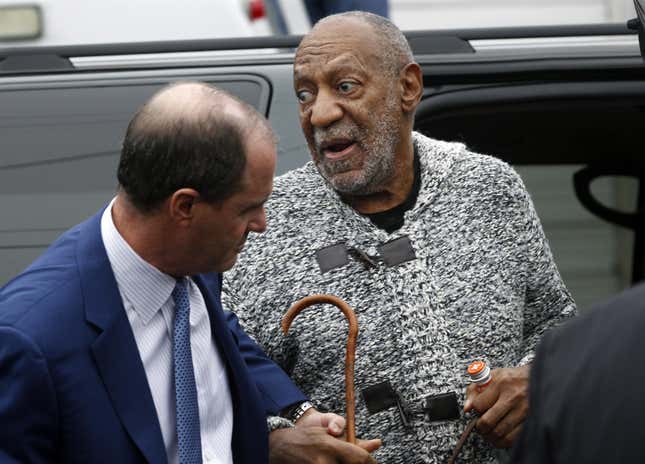 "Obviously we appreciate the expression of confidence in her," said Dolores Troiani, a lawyer representing the Temple employee, in a statement to People. "We'll have to see what happens. We hope justice will be done. We will cooperate fully."
Cosby posted $1 million bail, putting down 10% of the total as is standard under Pennsylvania law, and turned over his passport.
Dozens of women have accused Cosby of sexual assault, in cases that go back many decades. The actor, known for his role as Dr. Huxtable on the popular "Cosby Show," has denied any wrongdoing.
The Pennsylvania case was reopened earlier this year after the Associated Press uncovered a deposition—part of a civil suit by the Temple employee—in which he admitted obtaining Quaaludes to give to women he wanted to have sex with. He also said that he gave the Temple employee three half-pills of Benadryl, an over-the-counter allergy medication. The lawsuit was settled out of court.