Since the beginning of Syria's revolution in 2011, the Assad regime has detained, attacked and intimidated artists involved in the uprising. One young violinist named Alaa Arsheed was among them, but that hasn't stopped him from making music.
The 29-year-old's first album, Sham, came out in September. Released by the Italian communications center Fabrica, its eight tracks with electronic backing represent Arsheed's journey all the way from Syria to Italy.
"I believe in making peace through art, and this is what we will do," he tells Quartz. "We can show the world that we still have hope. We can turn our pain into music and art, and our voices will be louder than war and dictatorships"
Before 2011, Arsheed was a student at the High Musical Institute of Damascus. His family ran a gallery in the town of al-Suweida, which was a gathering spot for poets and activists, where Syrians came together to discuss current events, art and philosophy.
But things weren't perfect. "We had many secret police attending those meetings, so we did not speak against the government," Arsheed says. "We knew we were being watched."
One day, he says, thugs broke in and destroyed the gallery. "They were chanting for the president while breaking the paintings and destroying the place. That was their revenge; they wanted to scare us," he says. "They detained my father for a week, and we decided not to reopen the gallery for safety reasons."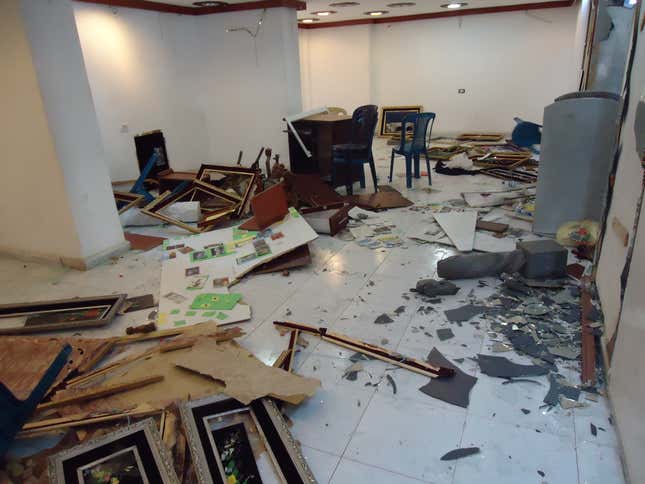 Arsheed moved to Lebanon. A few years later, he met Italian actor Alessandro Gassmann, who was filming a documentary about Syrian artist refugees. The resulting movie, Torn, was funded by the UNHCR.
"Later on, the director tweeted about me, and Fabrica, which is a communications research centre in Treviso offering scholarships to people from around the world,  saw the tweet," says Arsheed. "They got in touch with me, offering a three-month scholarship to go to Italy and work on my first album." In May 2015, he traveled to Italy.
Arsheed aims to remind the world of Syria's innovations in culture and art. "Europeans are not seeing the other side of Syrian culture," says Arsheed. "We are not just miserable refugees, as the media is trying to portray us. I want to break this stereotype that we have been forced into."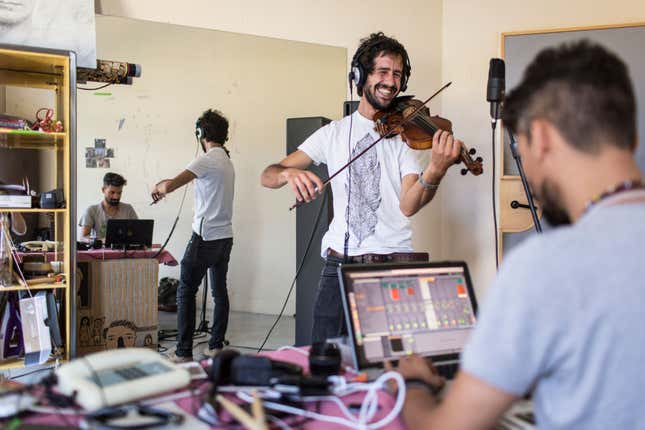 "After finishing the first album, Sham, I stayed in Italy and met Isaac Martin, who is a musician and a producer," says Arsheed. "We are planning to open a gallery which will have the same name of my old gallery in Syria, Alpha, where we are going to try to make a collective for Syrian artists."