Kelvin Yuen, a 19-year-old university student from Hong Kong, first picked up a camera seriously in 2014, and has been taking photos of the city in his free time ever since. But unlike many photographers who shoot Hong Kong's manmade attributes like skyscrapers and trams, or the city's seven million people, Yuen's focus is the natural beauty that surrounds it.
It took Yuen about one month of shooting to get what he considered the ideal nightscape picture (above) from Kowloon Peak, a mountain in the northeast, which just won a National Geographic prize.
He started focusing on scenery about half a year ago, he told Quartz, climbing a lot Hong Kong's mountains and hills to take pictures, and camping in Hong Kong's dozens of country parks. After picking up a camera, "I realized that I wanted to improve my photography skills," he said, and he mostly taught himself to shoot.
The results show another side of the city that most visitors and long-time residents rarely see.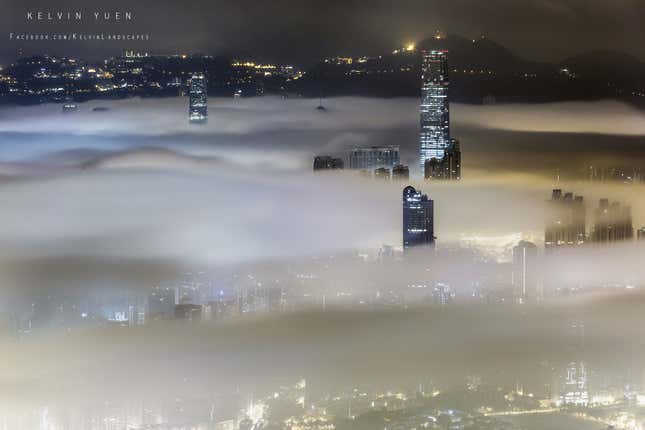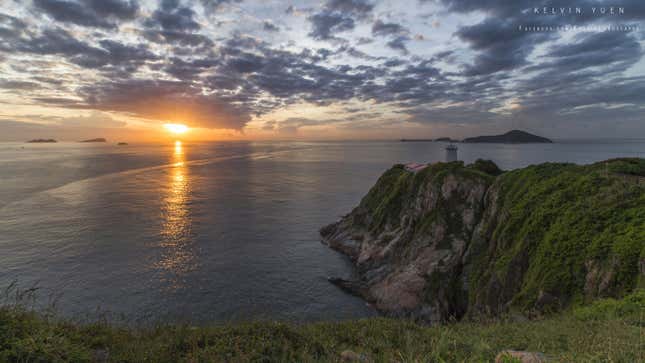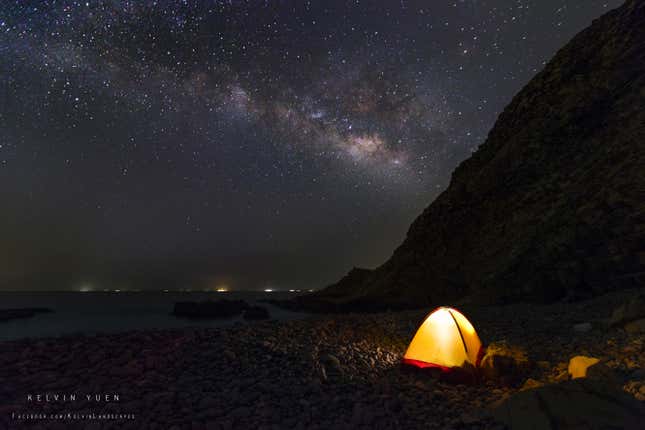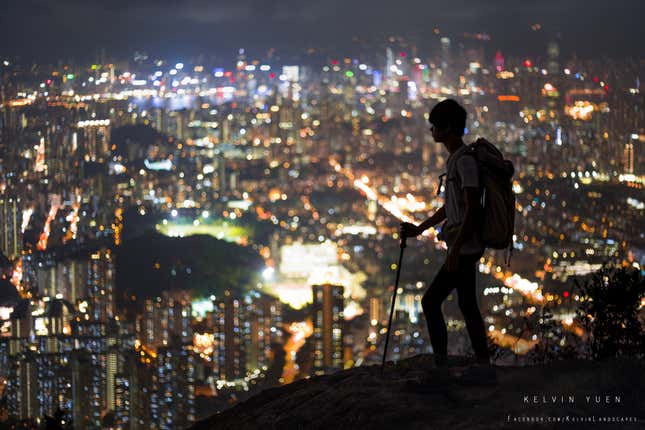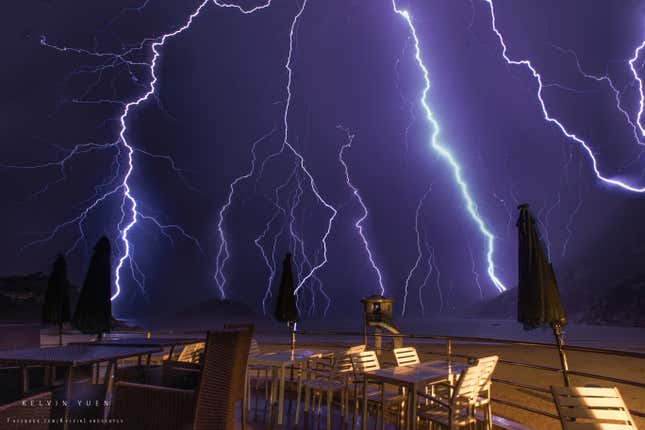 If you want to see more of Yuen's work, including his time-lapse videos of the city, visit his Facebook page.