The success of the High Line park in Manhattan hasn't gone unnoticed internationally. Since the High Line's first phase opened in 2009, tourists and locals alike have flocked to the iconic park, built atop an elevated railroad spur that had fallen out of use.
Now, Singapore is creating its own version. And while the High Line runs for 2.33 km (1.45 miles), Singapore's new park will be about 10 times longer at 24 km.
It will run along the route of the former Keretapi Tanah Melayu railway line, which was built in the British colonial period to transport tin, rubber, and other resources from the Malay Peninsula to the Singapore port. When Malaysia and Singapore separated in the mid-1960s, they agreed the railway would remain under Malaysian control. Thanks to an agreement reached in 2010, Singapore gained control of the largely neglected corridor.
The park's winning master plan was announced in November and creates a seamless space for walking, jogging, and cycling. Japanese architectural firm Nikken Sekkei designed the winning bid in collaboration with local landscape design firm Tierra Design, as well as with engineering and project management company Arup Singapore.
The city will be accepting public feedback on the plan in the months ahead, while the winning team carries out the preliminary design and feasibility study of an initial 4 km stretch.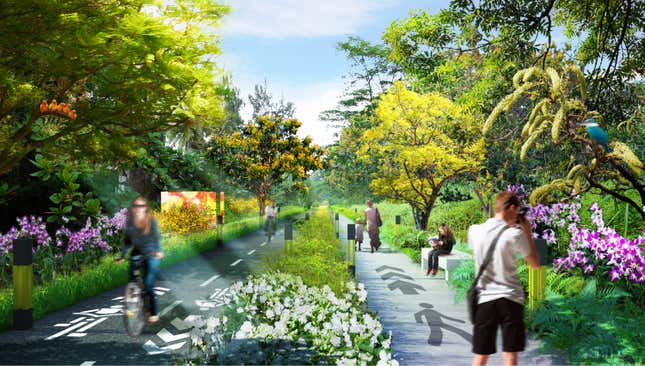 The winning proposal calls for over 120 access points, and includes 21 platforms with toilets and rest areas.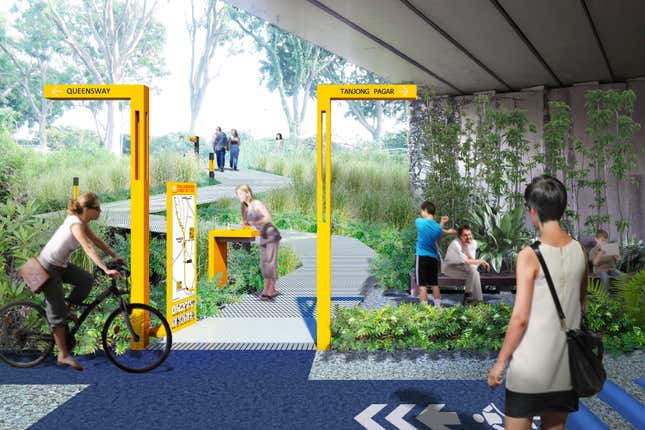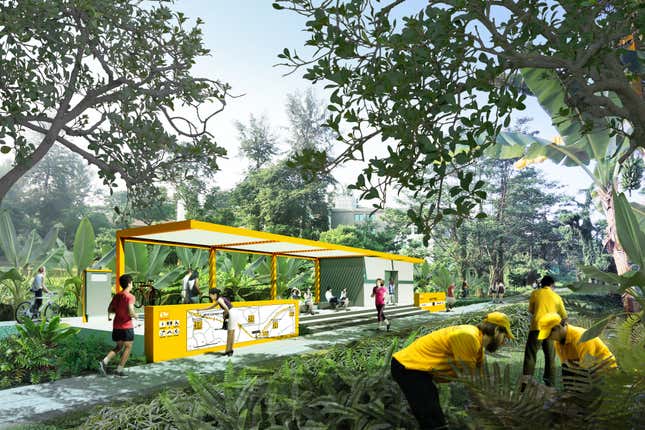 Bridges both old and new will form parts of the corridor.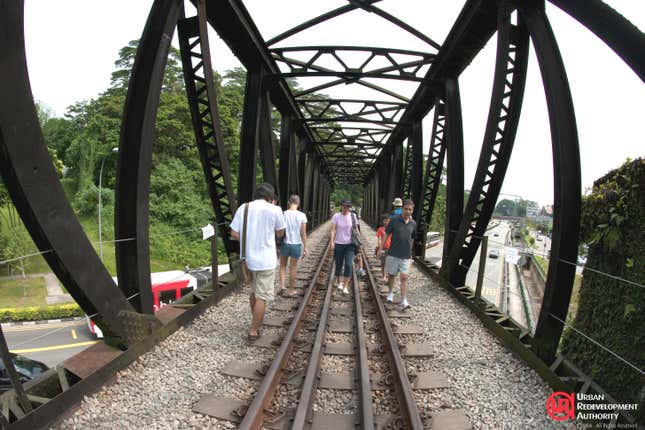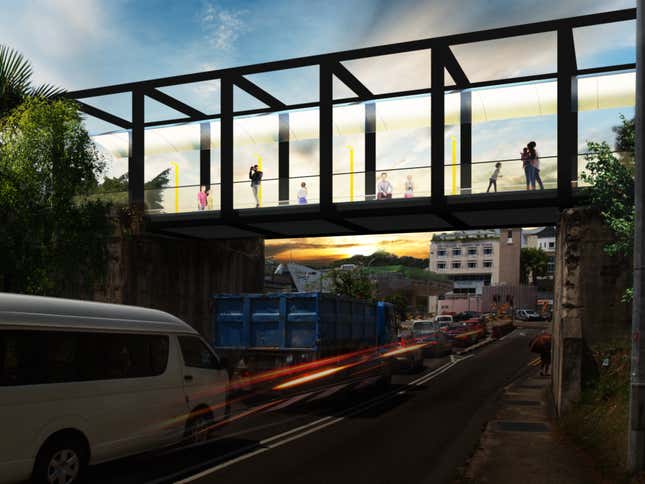 One section of the corridor passes under a viaduct and will become a "passage of light" with interactive lighting.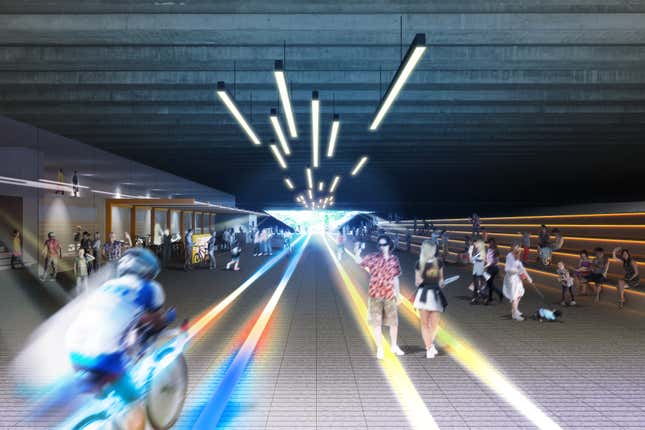 At the southern end of the corridor is the former Tanjong Pagar railway station, a heritage building that will be preserved, even when a modern subway station opens at the site around 2025.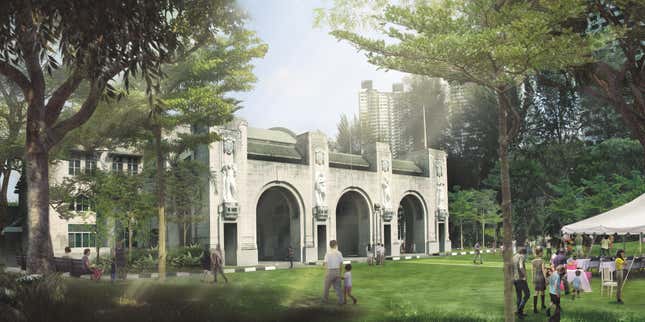 Part of the corridor will also feature panoramic views of the Bukit Timah Nature Reserve.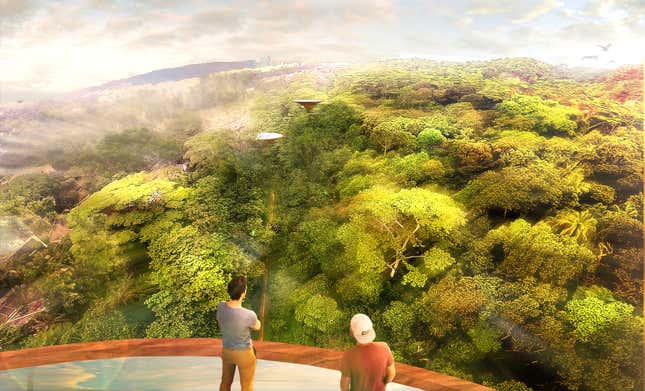 As feedback and requests from the public roll in over the next few months—shower facilities, bike rental kiosks, restaurants—some worry that a rustic if dilapidated charm that already exists in some stretches will be lost.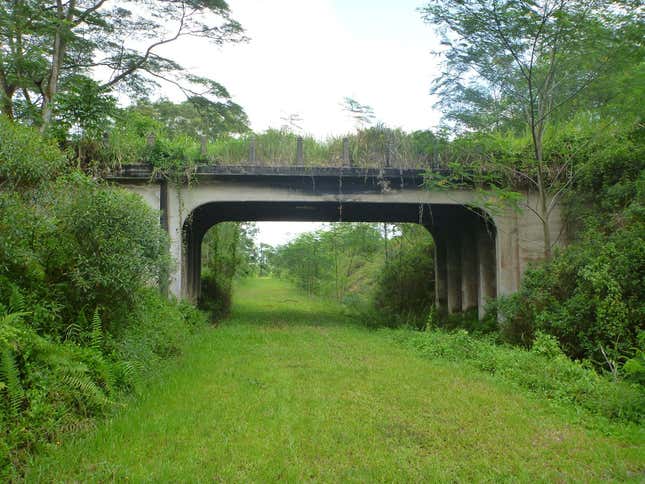 Old rail corridors have been put to similar use elsewhere. In Britain, thousands of miles of former rail lines have been turned into biking and hiking trails (mostly in the countryside). The Midtown Greenway in Minneapolis runs for nearly 8.9 km (5.5 miles) and has helped the city earn accolades as a top destination for bicycling. And in Paris the Promenade Plantée, opened in 1993, served as the original inspiration for the High Line in New York.