A US court has that a macaque monkey who snapped a selfie with a wildlife photographer's camera back does not own the copyright to the photo, despite a huge push from animal rights activists.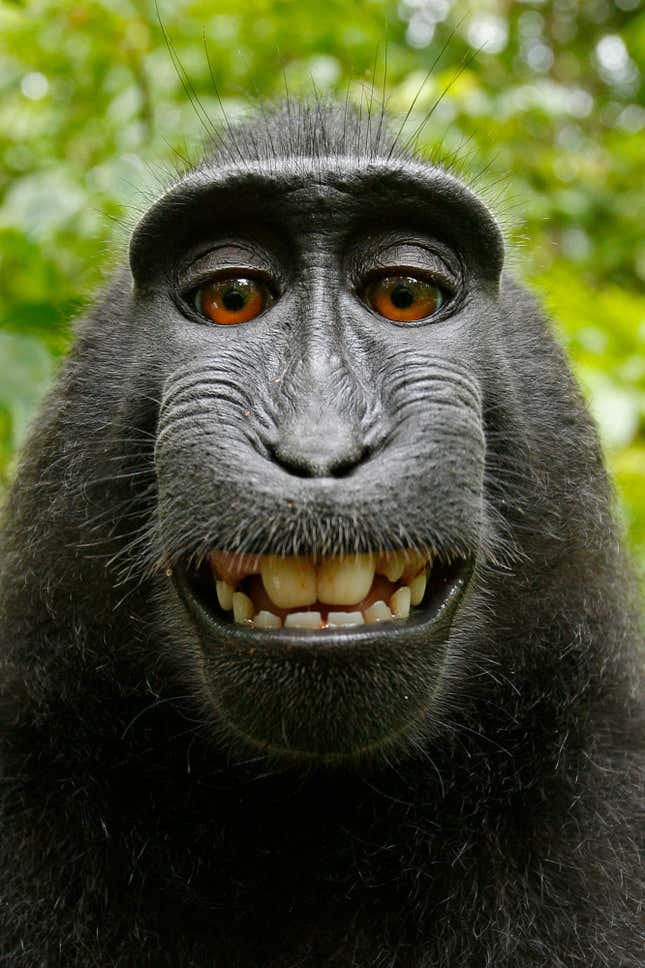 PETA sued David Slater, the British photographer whose unattended camera the six-year-old macaque monkey named Naruto used, last year for printing the selfie in a book. PETA argued that entitled Naruto to damages, because the monkey had taken the selfie with "purposeful and voluntary actions… unaided by Slater."
But Slater's lawyers claimed that the photographer had deliberately gained the monkeys' trust on his trip to Sulawesi, Indonesia, in 2011, and set up his camera so the monkeys could take their picture with just the press of a button.
This debate has now been settled. US federal judge William Orrick said that "there is no indication" the American government can extend the Copyright Act, which gives the creators of original work instant ownership over it, to animals as well as humans," according to the Associated Press.
PETA has said it will still advocate for the monkey's rights. "Despite this setback, legal history was made today," said general counsel Jeff Kerr, "because we argued to a federal court why Naruto should be the owner of the copyright rather than been seen as a piece of property himself."
Slater isn't the only one that PETA has targeted over the monkey selfie—Wikimedia, which hosted the photo, was asked to take it down. But the Wikimedia Foundation actually argued that no-one owns the copyright of the photograph because it originated from a non-human source, and so refused to remove the image.
Slater said in 2014 that Wikipedia's parent company decision to distribute the monkey selfie for free on the Internet hurt his bottom line. "This is ruining my business," he told the Washington Post. Looks like he'll just have to rely on sales from his (admittedly adorable) book.