Earlier today, Denmark's Carlsberg said it is attempting a partial takeover of China's Chongqing Brewery Company in a bid worth 2.65 billion Danish crowns ($461 million).
Carlsberg's is the latest attempt by a foreign brewery to tap into what is now the world's largest beer market by volume as sales in more traditional markets slump. (China's per capita beer consumption is about half of America's.) And while a lot of attention is paid to China's emerging affluent and middle class, it's the low-end of Chinese tipple that still matters most.
Market analysts have been saying that China's beer industry is about to come of age; Nomura has forecast that industry profits would rise from $1 billion in 2012 to $9 billion in 2021. Still, for China's newly affluent, beer doesn't have the same status as high-end liquor or wine. It's mainly seen as an accompaniment to dinner (it should be light, with a low alcohol content, and go well with spicy food).
It's no surprise then that 85% of the domestic beer market (pdf, p. 3) is comprised of low-end domestic beer brands, according to a 2012 report by the consulting company Accenture. In Beijing, a 330-milliliter bottle of Tsingtao sells for about 2 yuan (about $0.32), compared to a bottle of Budweiser that would cost about three times as much.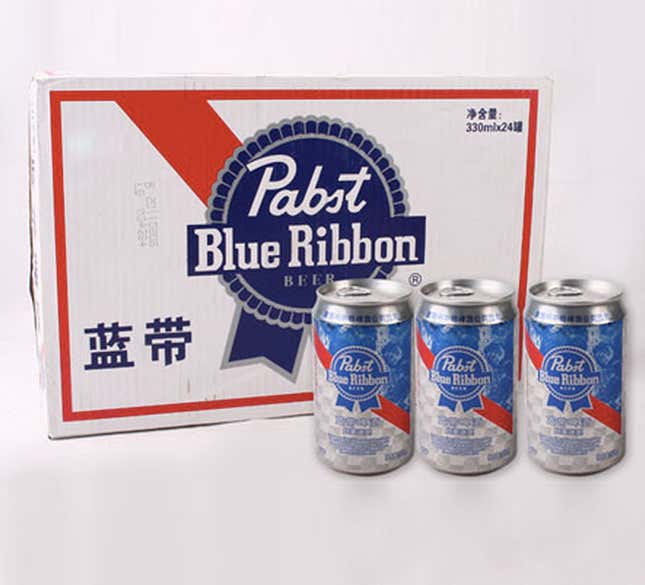 Moreover, a foreign brewer like Carlsberg faces a highly fragmented beer market in China. Top beer firms account for about half of the market, while small domestic players make up the rest. Top brands include Snow Beer, produced by China Resources Enterprise, of which Chinese drank 16.5 billion pints in 2011; Yanjing Beer, sold mainly in Beijing; and Tsingtao, based in the northeast and sold throughout the north. Local popular beers are Harbin beer in the far north, Reeb–yes, that's beer spelled backwards—in Shanghai, and China Blue Ribbon, which has a sub-licensing agreement with Pabst.
If Carlsberg's bid is successful, the company will gain up to a 60% controlling stake in the Chinese brewery best known for its Shancheng beer; the company's products are distributed mostly in Chongqing and its neighboring provinces. Chongqing Brewery is considered a mid-size company with a market capitalization of 7.7 billion yuan compared to Tsingtao's 50 billion yuan capitalization and China Resources Enterprise' 60 billion yuan.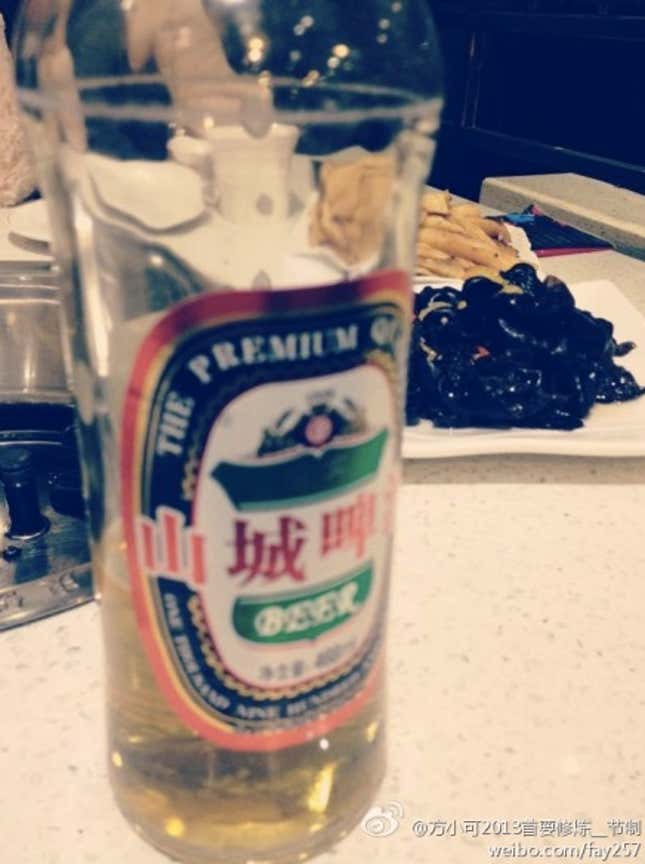 The importance of the low-end market and regional networks is likely not lost on foreign breweries like Carlsberg, Anheuser Busch InBev, or SABMiller (which has already invested in China Resources to produce Snow beer). Japan's Asahi Group, which has a stake in Tsingtao Brewery, has said it would focus on helping Chinese partners compete at the lower end while it tries to get its Asahi Super Dry Beer more recognition (the company asks local bars to serve it from kegs, which is more unusual in China).
But until China's beer industry fully consolidates and foreign brands dominate, residents and visitors to the Middle Kingdom can enjoy local, cheap, and likely watery beer.