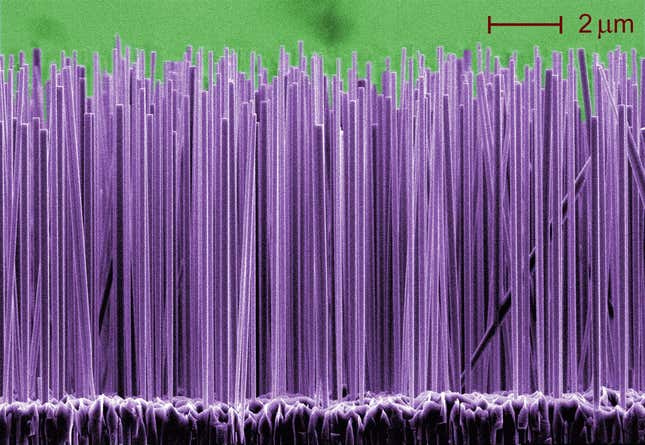 The death of Shane Todd is now officially an international affair. Singapore's police have asked the FBI to help them investigate the mysterious death of the 31-year-old American electronics engineer, whose body was found hanging in his Singapore apartment in June. His apparent suicide, as the Financial Times reported two weeks ago (paywall), was immediately questioned by his parents, who noted a number of incongruous details and alleged that foul play was involved.
The truth of Todd's death may be wrapped up in US attempts to keep sensitive "dual use" technologies—useful for things like mobile phones but also in military hardware—out of the Chinese hands. Todd was an engineer working for Singapore's Institute of Microelectronics (IME), part of a state agency, as head of a team developing advanced technologies based on gallium nitride, a semiconductor that is able to withstand higher heat and power levels than silicon. IME sent him to New York in January, 2012 for training at Veeco, which makes equipment that is used to develop gallium nitride technology.
Selling Veeco's equipment abroad requires an export license from the US Department of Commerce. However, the equipment alone is not enough. A proprietary formula—akin to the recipe for baking a cake using Veeco's oven—is the difference between generating a power-saving LED lightbulb and a next-generation military radar component.
"Hundreds of such pieces of equipment have been exported to China by Veeco and other manufacturers," said Professor Sir Colin Humphreys, head of Cambridge University's Centre for Gallium Nitride. "These growth machines are under computer control. You can instruct the machines to grow LEDs … if you then decided to grow electronics, you'd need a new recipe."
That recipe—which would have involved Todd, IME, Veeco, and possibly the Chinese electronics giant Huawei—is at the crux of the case.
The Financial Times reported that a proposal document from IME said Veeco "will not directly transfer the best known method recipes to our tool, rather we will copy the recipe first hand during our visit." In another document, found on one of Todd's hard drives by his parents after his death, the recipe is also referenced: "Can share during training but not available for technology transfer."
Export of a formula to grow cutting-edge gallium nitride on silicon would receive extreme scrutiny from the United States government—especially if the ultimate recipient was Huawei. The Chinese firm has been labeled a security risk by the House of Representatives Intelligence Committee due in part to its ties to the People's Liberation Army, and it has also been banned from participating in the Australian broadband network.
Numerous references to a project with Huawei were reportedly found on Todd's hard drive. However, Huawei has denied involvement in any gallium nitride project work with IME. An IME spokesman has said there were discussions between IME and Huawei on developing a gallium nitride amplifier, but that nothing came of the talks.
The FT reported that Todd was "increasingly stressed" after returning from Veeco, telling his parents he felt under threat and that he had been "naive" about how his work could threaten U.S. national security. Humphreys, who has reviewed some of Todd's files, said that accessing the formula would have been a much bigger deal than exporting the equipment itself.
"The formula would be harder to obtain for really high-quality growth," said Humphreys. "He might have had qualms about that."