In 1972, David Bowie introduced his glam rock alter-ego with the album The Rise and Fall of Ziggy Stardust and the Spiders From Mars, the chronicle of a bisexual alien rock god with a snow white tan.
Recorded in the US and the UK over just a few months, the album was "a boot in the collective sagging denim behind of hippie singer-songwhiners" as a compilation later described it.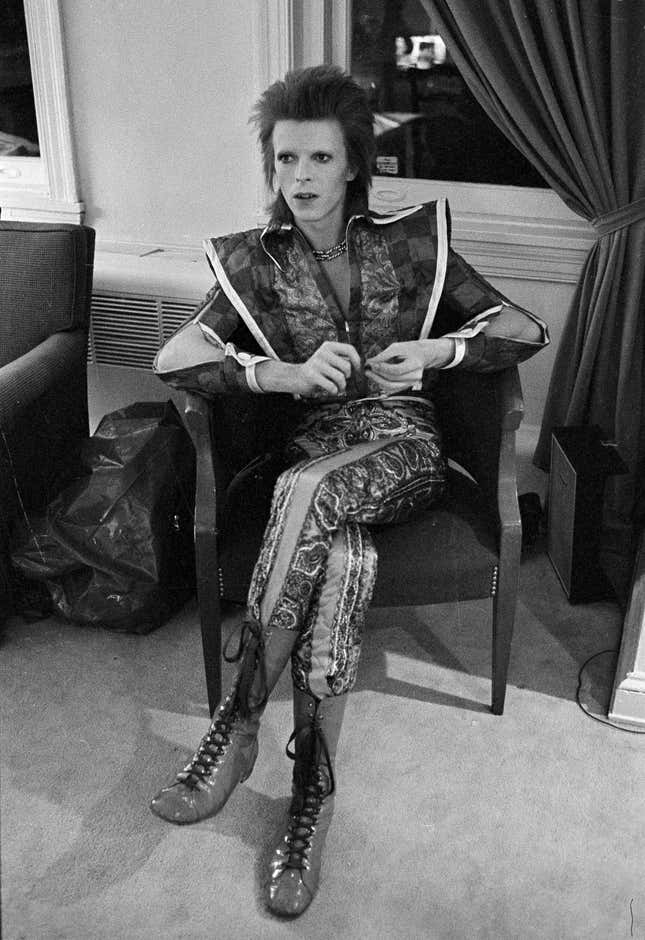 Most of Bowie's vocal recordings on Ziggy were first takes, producer Ken Scott said in an interview commemorating the album's fortieth anniversary:
I would set the level, we would roll tape and that was it. That became the performance everyone heard. Whether or not you love his voice is a personal matter, but his ability to put those performances across is beyond admonition. And that doesn't mean they're perfect. There are places where the pitch is slightly off, or the timing is slightly off. But they're human.
The album was produced at a time when recording artists were expected to release new material every six months, Scott said, a punishing schedule that "made the cream rise to the top."