How do you like your man to smell? Powerful, inscrutable, a little bit like horse?
Then your fragrance of 2016 could be "Leader Number One," an eau de toilette for men created to olfactorily evoke Russian President Vladimir Putin.
Belarusan perfumer Vladislav Rikunov told the Daily Beast that he "watched videos of Putin's interviews, his gestures, his mimics, and looks" to create a "warm, woody scent" inspired by the former KGB officer.
"We all know that he came out of the special services, where they teach people not to unveil their real emotions, but I am very observant," Rikunov explained to journalist Anna Nemtsova.
According to distributors, Putin himself approved this signature scent. The fragrance is available only in the high-end GUM department store in Moscow's Red Square, where a 100 ml glass bottle bearing Putin's profile retails for 6,500 rubles, or $87. (Not an outlandish price in the luxury fragrance market: a 50 ml bottle of Chanel No. 5 is $100.)
Should Leader Number One prove a commercial success, the Russian president's many odoriferous extra-office activities could inspire spin-off fragrances. Who wouldn't want to deeply inhale the scent of Putin on ice . . .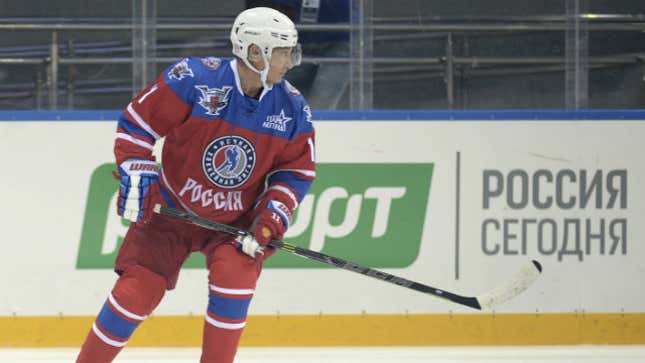 Judo Putin . . .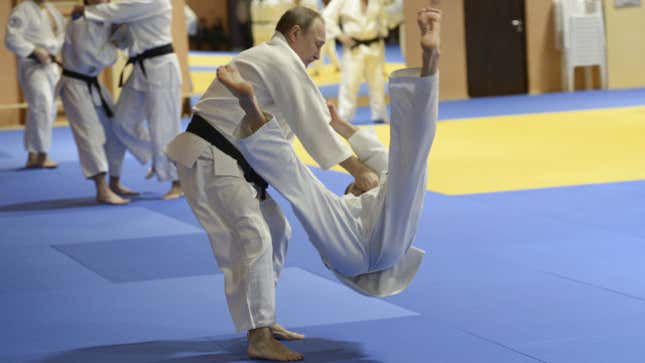 Saltwater Putin . . .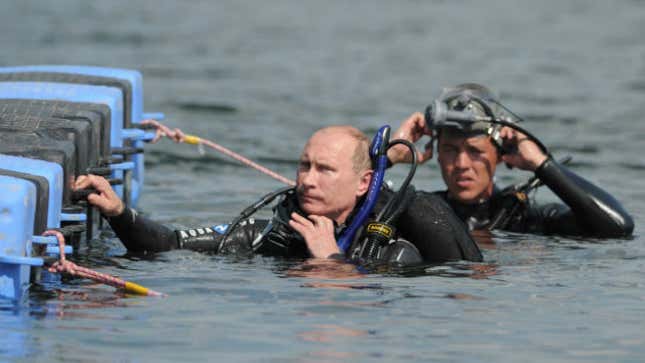 Or Putin after a ride on a shaggy horse?