Mexican artist Frida Kahlo's self-portraits are world-famous, but there's more to her story than what she chose to show. Now, rare images from the book Frida Kahlo: The Gisèle Freund Photographs capture the iconic painter unguarded, at the end of her short life.
From 1950 to 1952, photographer Gisele Freund stayed with Kahlo and her husband Diego Rivera at their home in Mexico City. Her photographs of daily life at the "Casa Azul" are striking for their tenderness and intimacy.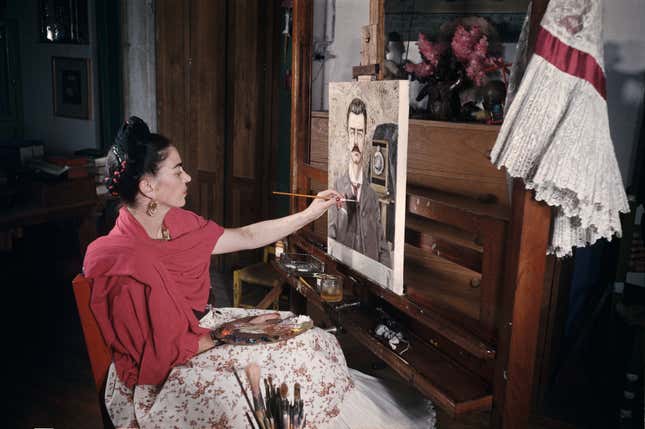 Freund shot many artists and intellectuals over the course of her career, and was famous for her ability to connect deeply with subjects and to capture them in candid, unguarded poses. Freund, who died in 2000, outlived Kahlo by almost a half-century.
The photographs below show Kahlo's peaceful, self-possessed side, far from the inner turmoil Kahlo often depicted in her most famous self-portraits. The series is a touching complement to Kahlo's own oeuvre, and offers a new perspective on her challenging creative legacy.