Since the first generation iPad in 2010, artists, designers, doodlers and dabblers have all used Apple devices as creative tools. Perhaps the best-known iPad artist today is contemporary British painter David Hockney, whose thumb and forefinger creations you may have spotted on the cover of the New Yorker.
But Apple wants more people to deploy their technology in the name of art. On Jan. 7, it launched Start Something New, a series of free art classes in retail stores around the world. One of the planned workshops will teach users iPad sketching techniques, while another demonstrates how to use the iPhone's sophisticated camera to capture artistic images—apparently, there's more to mobile than moody selfies.
At the launch event in New York City, painter Tiffany Bozic demonstrated how she transformed an iPhone photograph of a bird into a luminous painting, using the iPad and the Apple Pencil. The California-based illustrator typically works with acrylic paints to create intricate nature collages.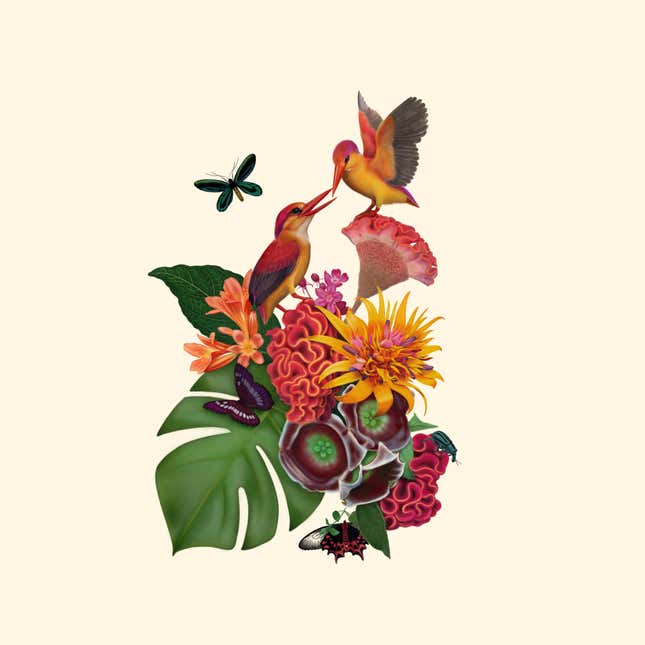 The portability of Apple's mobile devices makes them convenient canvases for all kinds of scenarios. The Digital Plein Air Society in San Francisco, California showcases some stellar examples of outdoor paintings created on tablets. (Claude Monet would feel right at home here if he was alive today.)
Digital devices are also more forgiving for unsteady hands; the UK's iPad Engage conducts painting classes for the elderly using the iPad, at times even using a stylus that looks like an actual paint brush. On the other end of the spectrum, young children are also using it to practice their artistic skills, using apps like Kids Doodle, Let's Learn How to Draw and PixieDust. And of course there are many, many therapeutic adult coloring books on handheld devices.
Most hour-long classes in local Apple stores will be conducted by its retail staff, not by master artists like Bozic. But Apple is hoping that new gallery-like store displays—featuring the work of 11 hand-picked illustrators, photographers and filmmakers—will provide ample inspiration for budding digital artists.
All the same, it will take the average Apple art student plenty of "undo" clicks before creating anything close to Bozic's masterful painting.