Have you ever wondered what caffeine looks like?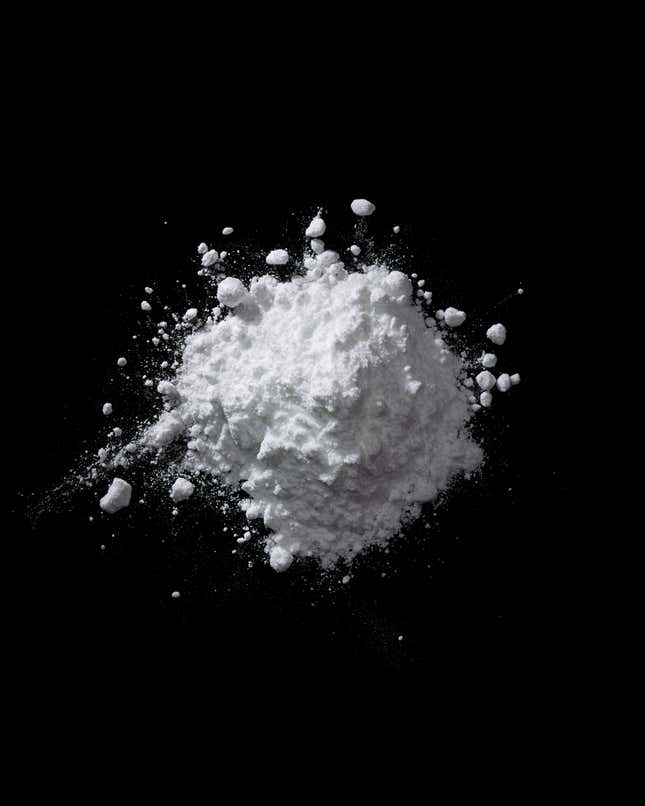 What about corn syrup, or other basic, yet seemingly mysterious, additives contained in our food like shellac, mono- and diglycerides, or soy lecithin?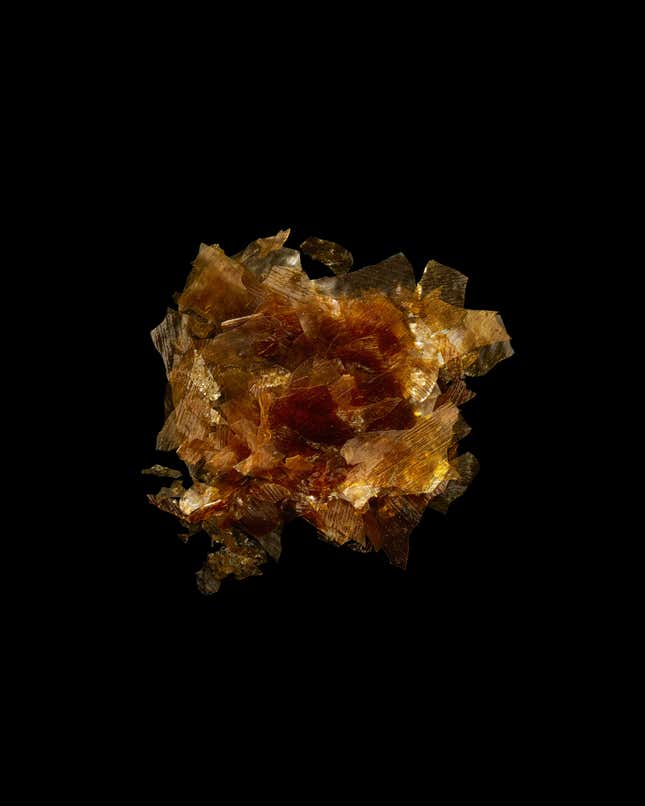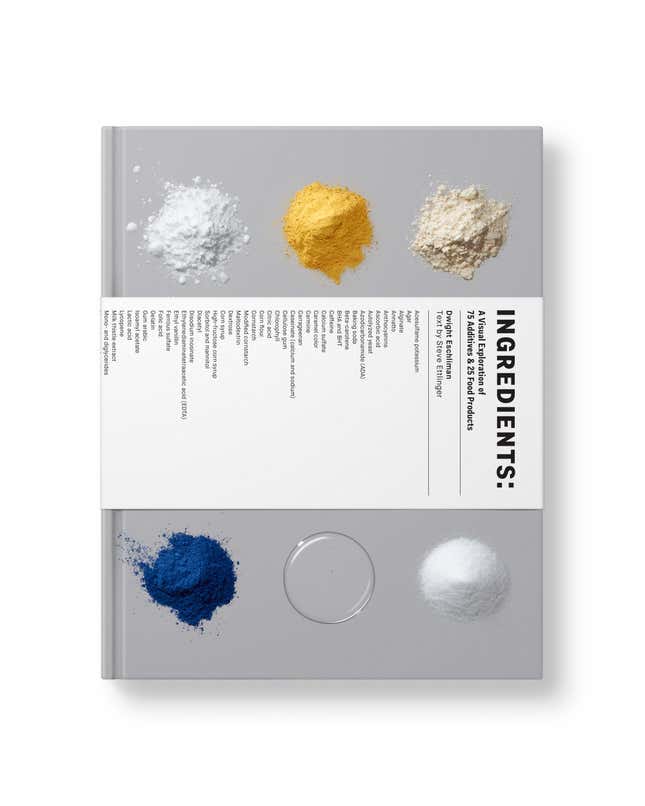 A new book lifts the lid on what goes into the processed foods we like so much.
Using minimalistic images of food additives and ingredients isolated from their final product, Ingredients: A Visual Exploration of 75 Additives & 25 Food Products, provides a beautifully visual representation of the alchemy behind contemporary food production. 
The book was produced by photographer Dwight Eschliman and writer Steve Ettlinger and recently published by Regan Arts.
The images surprise in two ways: first, by isolating ingredients that we are accustomed to seeing purely as words on a label, the photos imbue them with the space, and therefore worth, of an individual portrait. Then, by breaking down the foods we consume into their basic elements, the images highlight the complex composition of the common processed foods we consume every day.
Ettlinger says it was not his or Eschliman's goal to make a statement about the world of processed food (after all, the authors note, pretty much all food is processed in one way or the other), but rather to provide a guide for people who find food labels baffling.
"This is a visual exploration with a popular-science angle, not a polemic," Ettlinger writes.
What's in a packaged tortilla chip?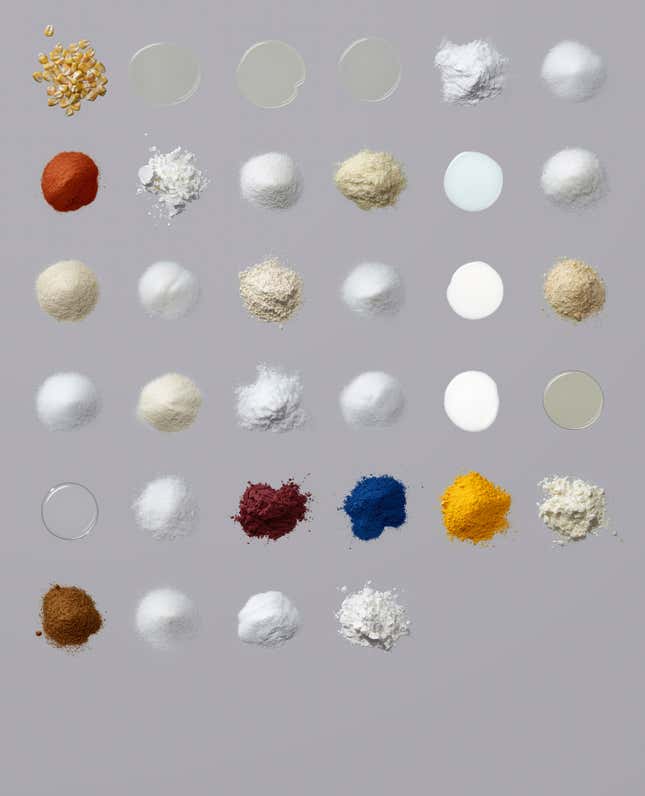 How many ingredients go into canned soup?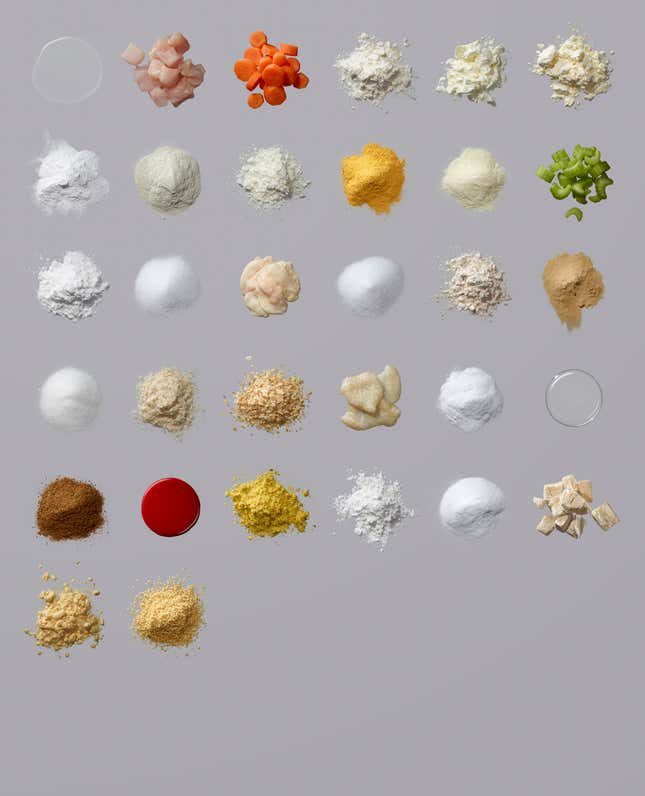 How complex is industrially-produced multigrain bread?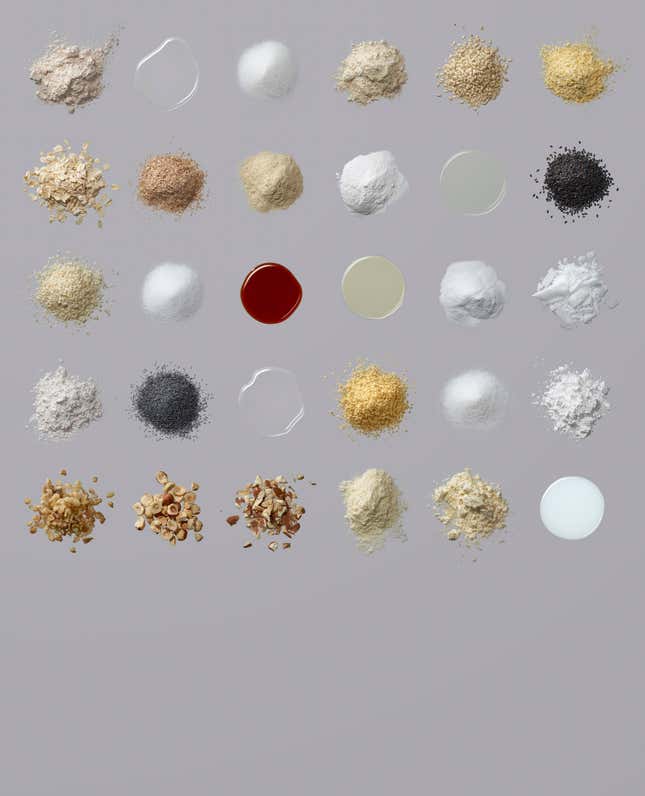 What color is high-fructose corn syrup, the omnipresent ingredient potentially responsible for increasing diabetes, obesity and other serious illnesses? It's nearly transparent—of course it is.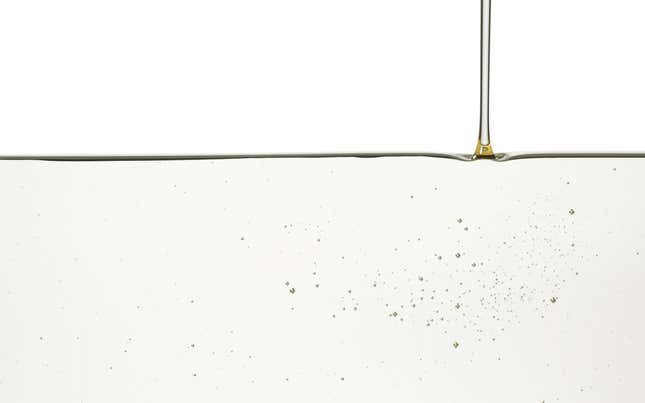 Consumers are becoming increasingly invested in understanding what is in their food, something fast food chains like Panera, Taco Bell and Subway are trying to accommodate, with moves away from artificial ingredients and unnecessary additives.
Ingredients shows why we should care: by illustrating the sheer amount of different substances present in our daily diet, and reminding us how much of what we eat is engineered to stay fresh longer, or look more appetizing, all for our convenience.
The 100 minimalistic images in the volume, paired with detailed descriptions of the substances pictured, break down the mystery behind processed food, providing a helpful—if somewhat scary—guide to what we really are consuming.