Virgin Galactic, the commercial "spaceline" currently in development to bring tourists into space, is all about thinking big. And it's not going to settle for some ordinary flight suit for passengers paying up to $250,000 a ticket.
Reinventing the suit falls to Y-3, the sportswear-inflected fashion collaboration between Adidas and Yohji Yamamoto, the two companies announced yesterday (Jan. 14). At Virgin Galactic's Spaceport America terminal in New Mexico, they revealed prototypes of a fashion-forward flight suit and boots.
They look exactly as you would expect from the team at Y-3.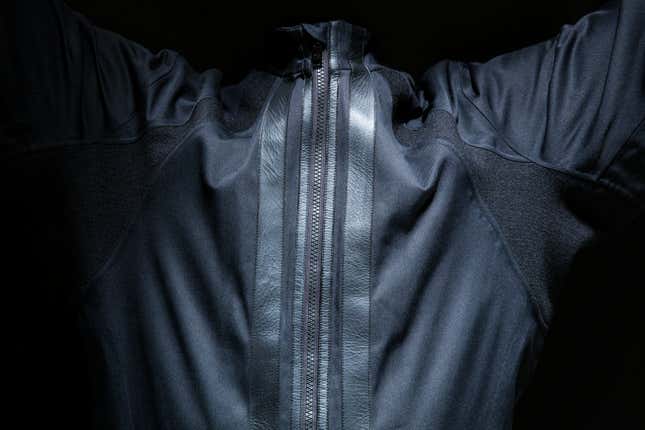 Y-3 makes activewear with a heavy dose of futurism that's meant more for the street than the gym. See its popular sneaker, the Qasa, for example. The all-black flight suits fit the look, though they're created for function. They're made from Nomex Meta Aramid, a tough synthetic similar to Kevlar that's resistant to heat and flame, and they're designed for the pilot to be comfortable in seated position while allowing for movement.
The flight boots, meanwhile, are made of leather and Nomex materials, and they look like something you could easily spot in one of Y-3's runway shows.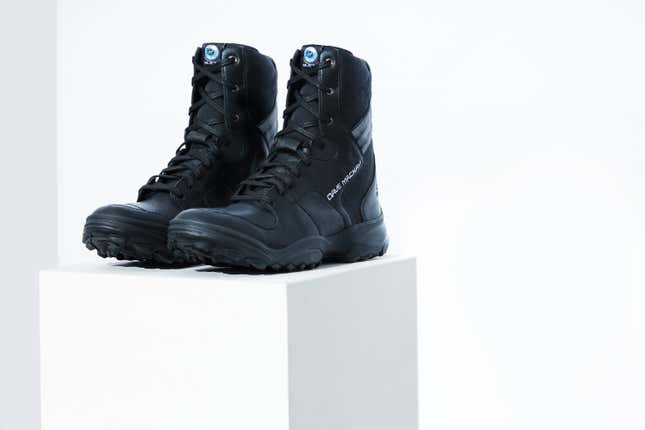 "At Y-3 we are fascinated by innovation and are continually looking to evolve, to progress and to challenge the ordinary, and this collaboration has enabled us to do so in a truly unique way," Lawrence Midwood, Y-3's senior design director, said in the press release.
He added:
"Space travel is one of the most exciting developments of our generation and working so closely with Adam [Wells, head of design at Virgin Galactic] and the team at Virgin Galactic has been thoroughly exciting, challenging and rewarding."
Midwood also revealed in an interview that Adidas' innovations in sportswear will be used to improve "all aspects of the Virgin Galactic experience," though he didn't offer any specific details. The footwear and flight suits, meanwhile, are currently being tested by Virgin Galactic and refined, as the company dreamed up by Richard Branson works to overcome obstacles that have kept it grounded thus far.
Y-3 and Virgin Galactic say they're also making a bespoke, limited-edition jacket for the passengers of Virgin Galactic's first space flights, though they didn't have any images of a sample to offer just yet. (Quartz will update this post if they are able to provide one.)
The collaboration is fitting for Y-3, which began with a track suit. Yamamoto, a renowned Japanese designer, kept seeing kids wearing Adidas' triple-striped track suits on the streets in Japan. He approached Adidas to get some sneakers that were meant to be a reference to the style for a runway show, and the conversation led to talk of a collaboration.
In 2002, Y-3 debuted, arguably making it the first prominent athleisure brand, more than a decade before the trend earned enough notice to win it a spot in the dictionary last year.
Now it looks like it could be the first fashion brand in space, too.