On Jan. 2, staff at the luxury Adare Manor Hotel in Ireland's County Limerick were clearing away breakfast when they discovered a lost guest in the dining room.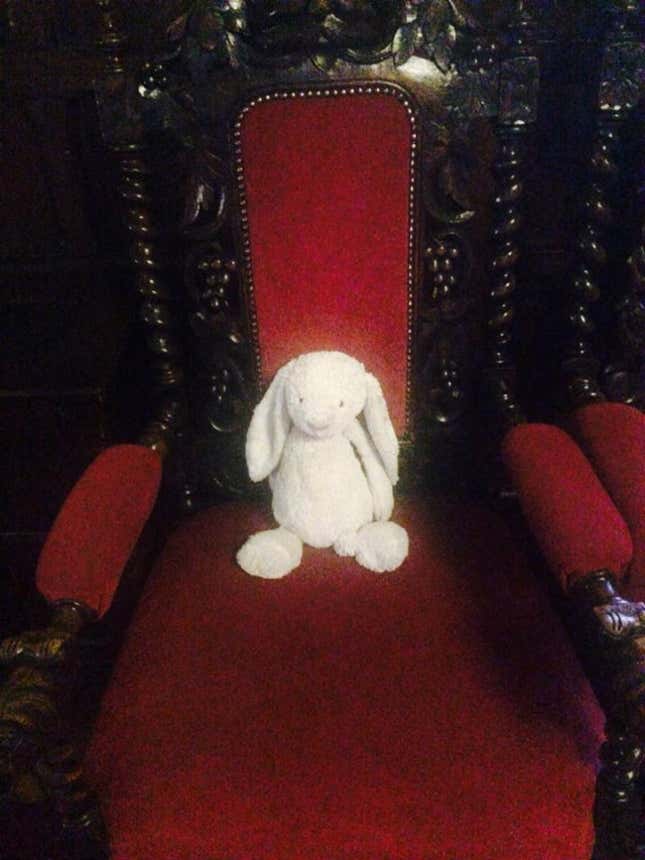 "I lost my owner at breakfast in Adare Manor," the hotel posted on its website next to a photo of a forlorn-looking stuffed bunny.
Staff began to search for the human who left the toy behind. In the meantime, they decided to have a little fun.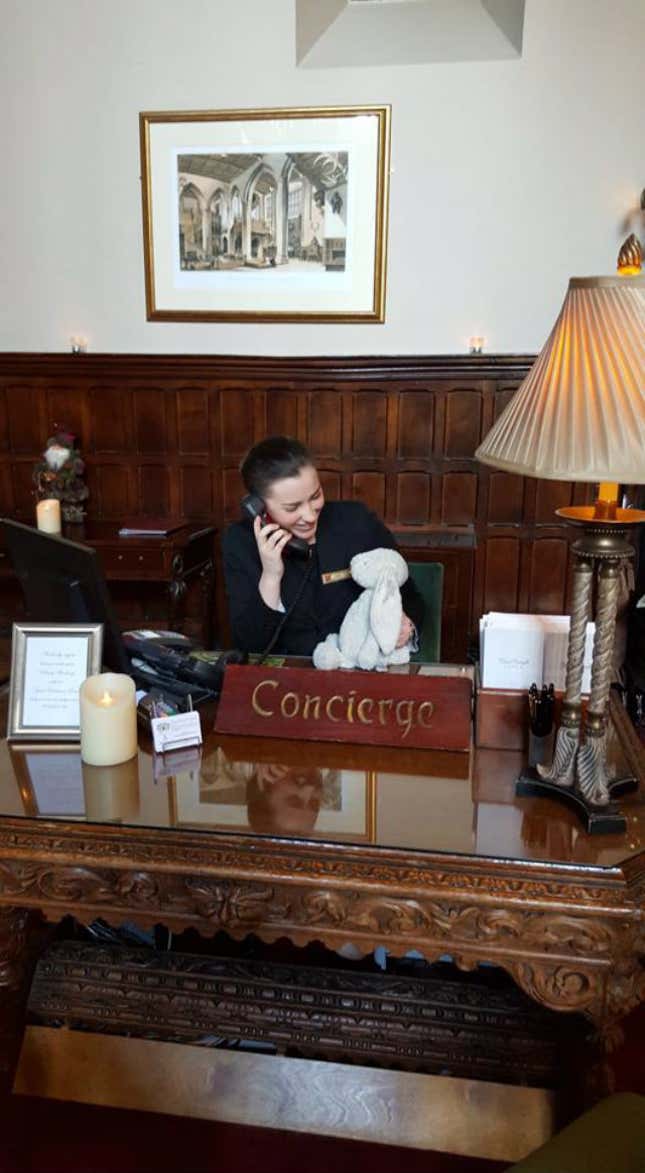 The hotel began to document the bunny's stay at the neo-Gothic manor on its Facebook page. As the toy's stay grew more luxurious, a few thousand people began to follow along.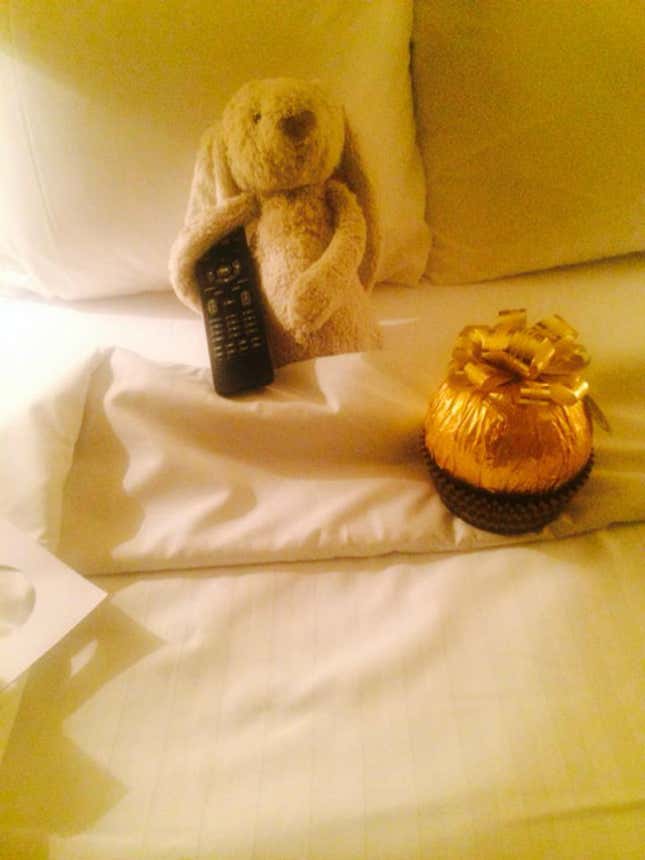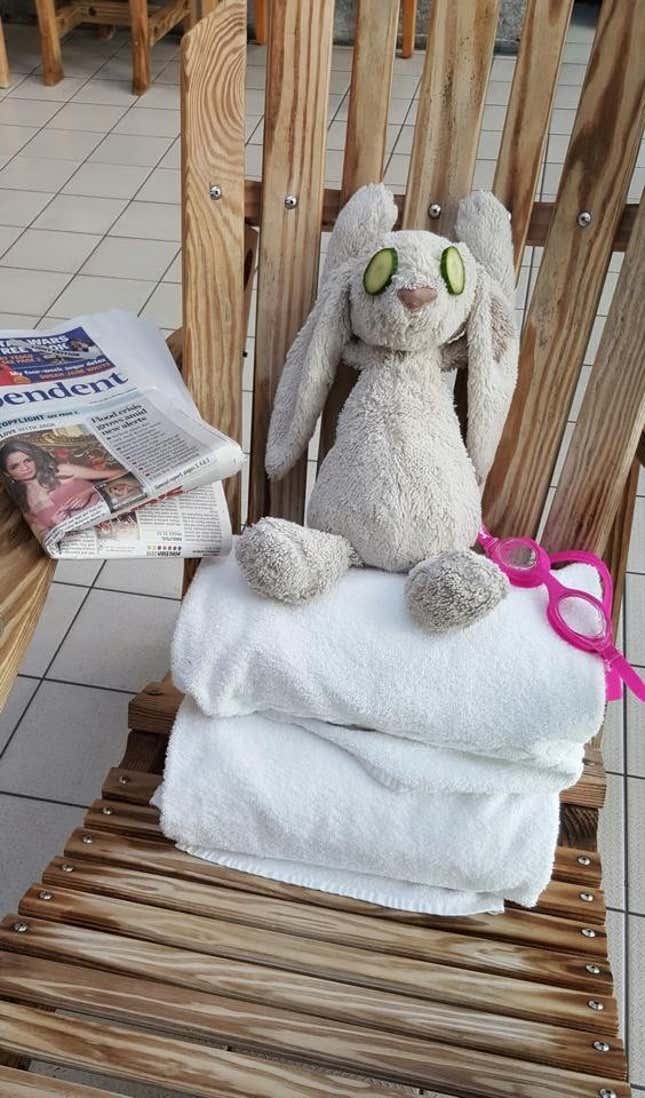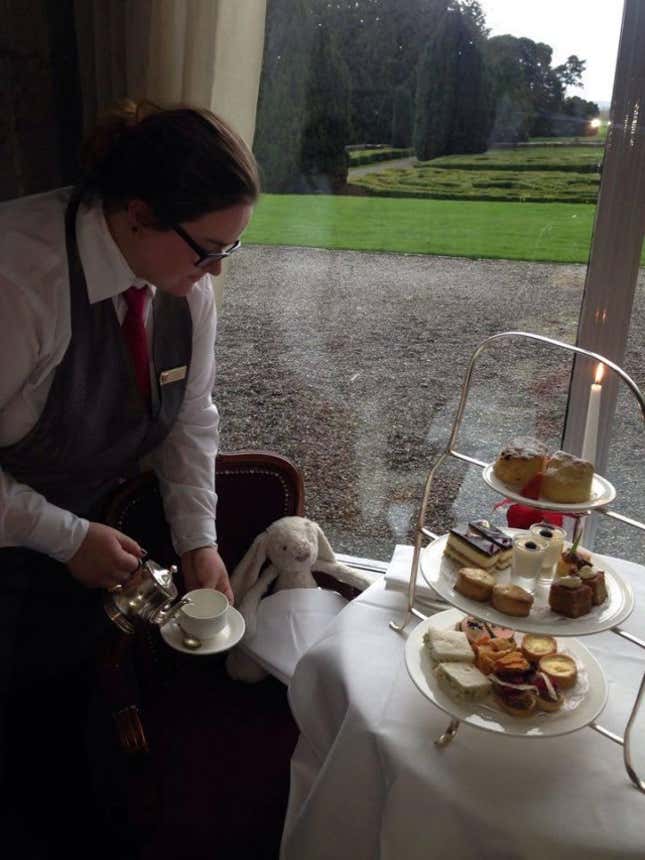 The bunny's owner, a little girl from County Tipperary, was located within a day of the postings. Her family promised to return to the hotel to pick him up the next day.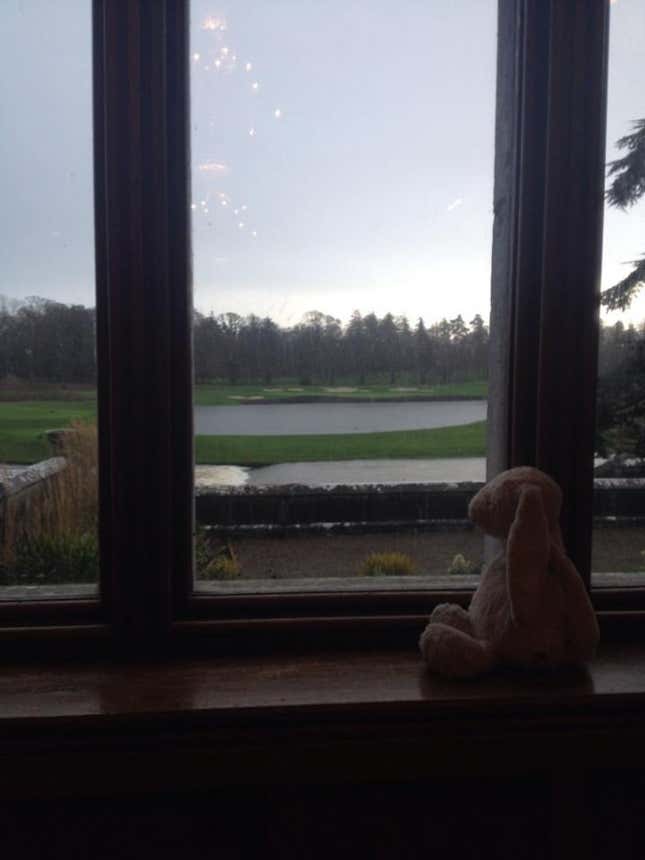 "Home to Nenagh across the river tomorrow, still having fun at Adare Manor," the bunny reported on Jan. 3.
Of course, by now he had grown accustomed to a life of luxury.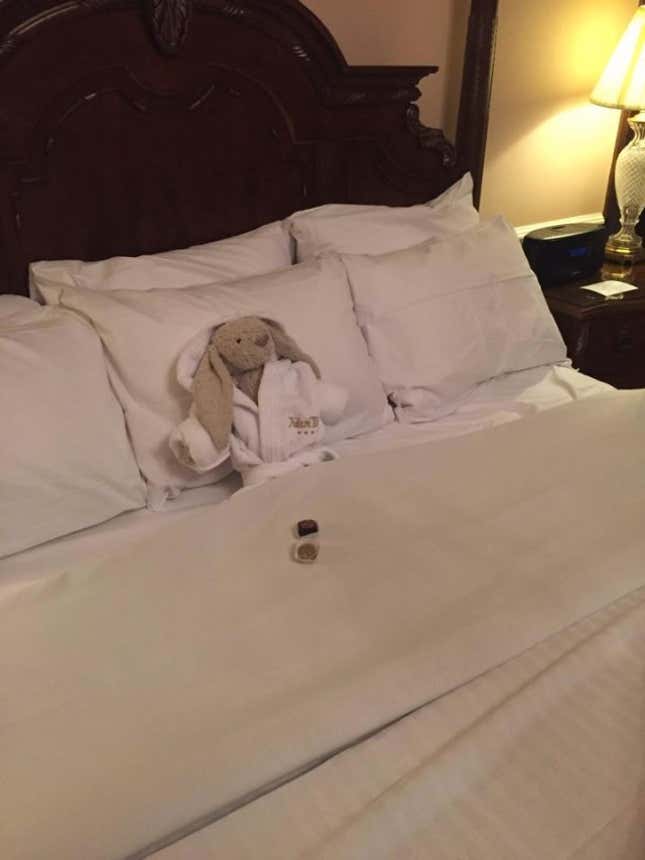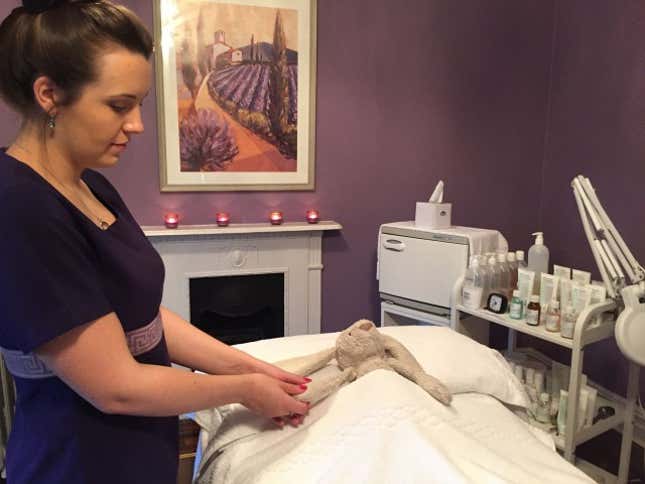 And never having to do anything for himself.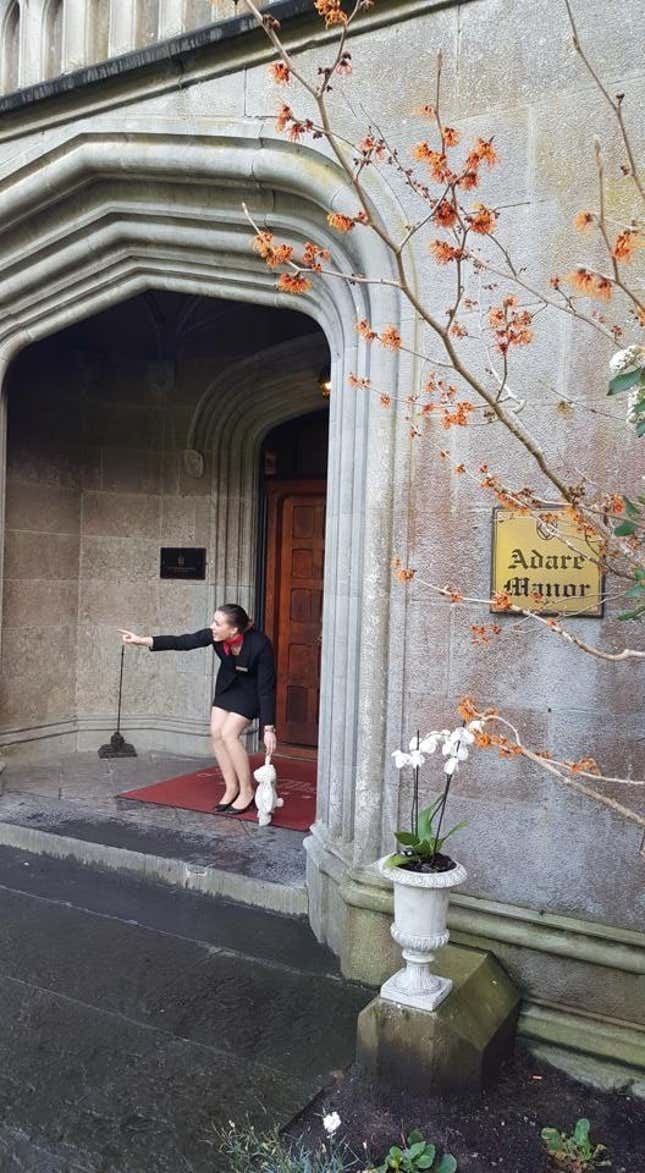 But lovely as the accommodating (and PR-savvy) hotel was, there's no place like home. The reunion was sweet.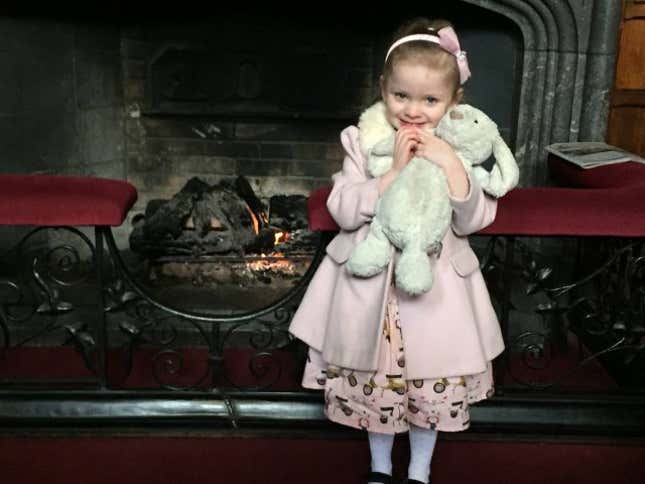 "Reunited at last … yippee!" the bunny (now identified as Jellycat) reported on Jan. 4. "I got lots of lovely hugs from my pretty owner Kate and now we're heading home for our next adventure."