Only about 12.5% of female college students report being sexually assaulted, according to a new government study.
The 450-page report, released today (Jan. 20) by the United States Department of Justice, details a survey of more than 50,000 college students in nine schools in the 2014-2015 academic year. Fifty-eight percent were female. The survey included a broad range of questions about sexual assault, and looked closely at how students report attacks—and why they often don't. Respondents who were victims of rape but did not notify their schools or law enforcement, for example, were asked why.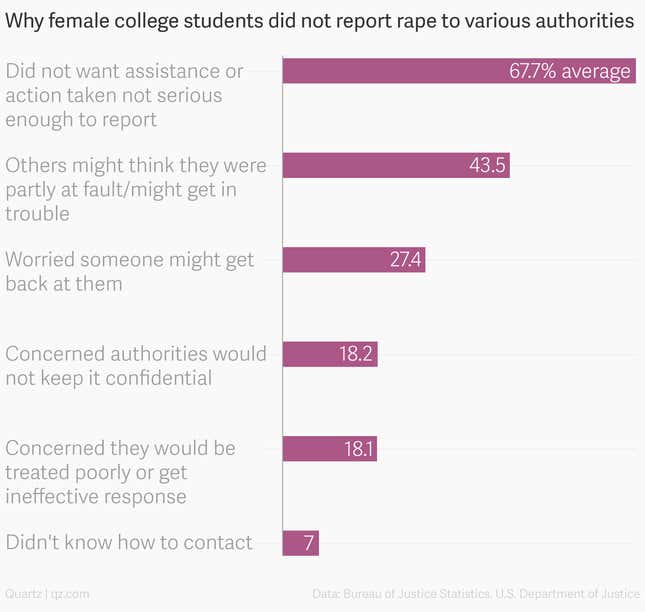 The responses highlight a belief among college students that officials do not adequately handle cases of sexual assault. Very few victims reported sexual assault incidents to school administration (7%), and about a quarter of those who did said the school was unhelpful. Law enforcement scored even worse on that metric–only half of the respondents who notified the police of sexual assaults said the police were helpful.
The report also found that respondents who identified as lesbian, gay, bisexual or transgender experienced significantly more cases of sexual assault than heterosexual students.
Another finding was that freshman students reported more sexual assault than students in their sophomore, junior or senior years, and that the rate of incidents appears to drop slightly with each year.