A new line of Star Wars-branded infant bodysuits seems to be taking the actions of the Sith lord a little too seriously. Walt Disney Parks and Resorts has issued a recall for about 10,000 of the items, saying that the snaps that hold the bodysuit together can come detached, "posing a choking hazard to young children."
The $20 onesies were sold between February and November 2015 at Walt Disney World in Florida, at Disneyland in California, and on Disney's cruise ships, the Disney Wonder, the Disney Magic, the Disney Dream, and the Disney Fantasy. The baby Darth Vader featured on the front of the suit has one of the character's famous lines emblazoned around him: "If only you knew the power of the Dark Side."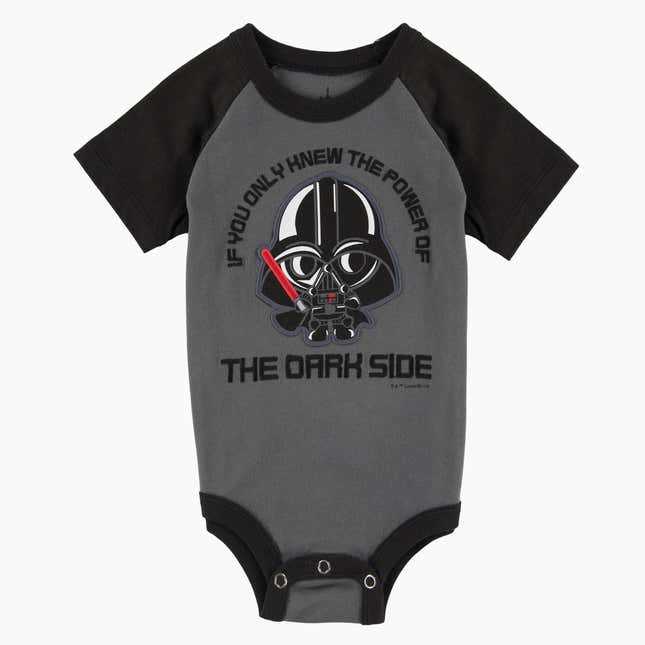 Star Wars fans will note that it's a different phrase—"I find your lack of faith disturbing"—that Vader says when using the power of the Force to choke one of his underlings from across the room. That probably would've been an odd choice of phrase for baby clothes, however.
According to the US Consumer Product Safety Commission, there have been no reported injuries with the bodysuit.
The commission also announced a recall of a version of the bodysuit with Mickey, Goofy, Donald Duck, and Pluto that celebrates the 60th anniversary of Disneyland, but that's not quite as funny.