Police officers in the US have killed 48 people since the new year began three weeks ago, according to the Guardian. A new app aims to keep those numbers personal by pinging phones with a sobering notification: the name, and nothing more, of the most recent person killed by cops.
The app, called Archives + Absences, is the product of data artist and web developer Josh Begley. It's a simple design with only two windows: an ongoing list of names and a map of where they died.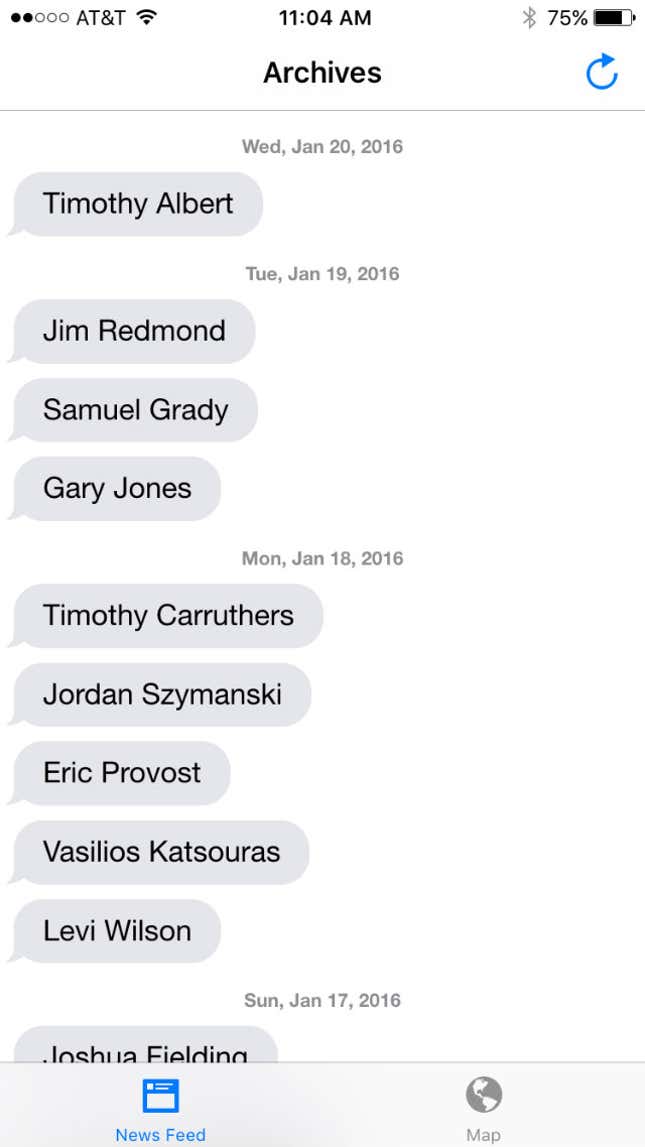 The data comes from "The Counted," the Guardian's award-winning effort to catalogue all US deaths by police. Since the federal government does not keep a comprehensive record of law enforcement killings, the Guardian built its own.
The site uses crowdsourced data and the Guardian's own reporting to track both armed and unarmed people shot, tasered, struck by police cars, or otherwise killed during an interaction with law enforcement. This year, that's been about 16 people per week.