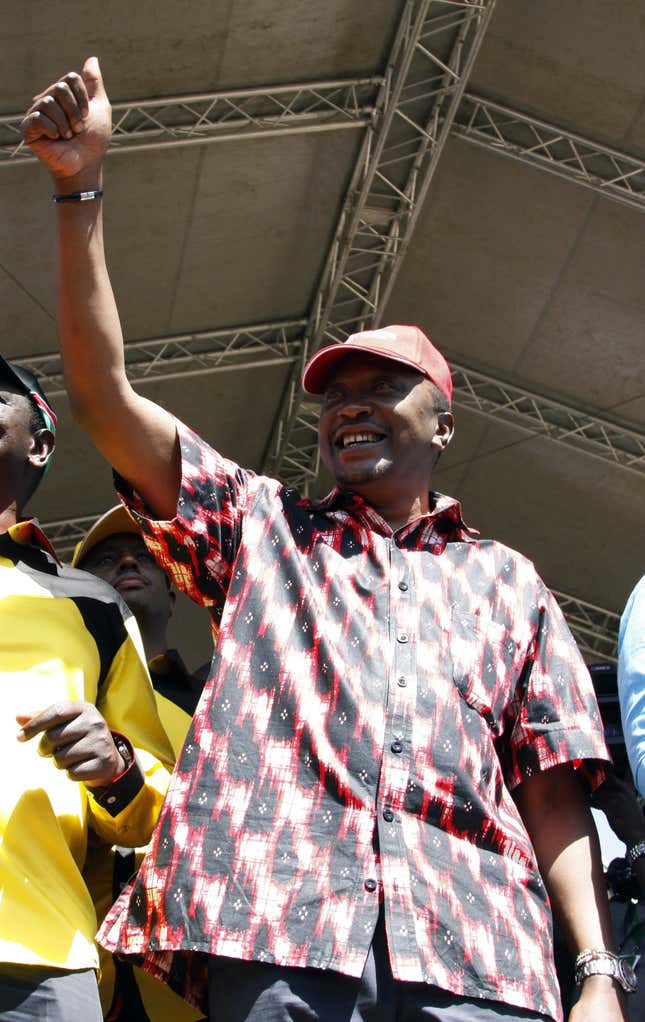 NAIROBI, KENYA—The good news is not so much that there's a winner, but that it's back to business as normal.
Uhuru Kenyatta, the son of Kenya's first president Jomo Kenyatta, was handed a victory yesterday over his greatest challenger, Raila Odinga, to emerge as the country's fourth president. Kenyatta garnered 6.17 million votes in the first round, going past the "50 % + 1" mark of the total 12.3 million votes cast, as required under a new constitution passed in August 2010. He also happens to face criminal charges in international courts in the Hague for his alleged role in the deadly violence that marked the aftermath of the last general elections in 2007.
It was fear of a reprise that virtually shut this country down the last few days. Before these elections, investors had adopted a "wait and see" approach with multinational companies such as Toyota pulling cars out of showrooms in fear of violence.
But the Kenyan economy, which fell hard after 2007 but rallied in recent years as a symbol of Africa's potential, has remained resilient— despite a delay in releasing the results of the March 4 election. The Independent Electoral and Boundaries Commission of Kenya was forced to switch to a manual vote count after the discovery of faulty electronic voting hindered an accurate count.
Still, by Friday, most businesses had resumed normal operations. For its part, the government ordered all its employees to report back to work at 8 a.m. yesterday, results or not.
A boost to confidence also came Wednesday as the currency of East Africa's biggest economy recovered from its biggest drop in more than six months. By then, investors regained confidence that the electoral process would conclude without the violence seen last time around.