Mahsa's story begins like any other teenager's story: She fell in love. The 17-year-old Iranian hoped to marry the boy, but her father opposed the marriage. One day she got into an argument with her father over the romance, got angry, and killed him with a kitchen knife. Now, Mahsa's brothers are requesting the death penalty for her.
In Iran, the death penalty can be applied to minors, and in 2014, a United Nations report estimated that at least 160 juvenile offenders were on death row in the country. Today Mahsa is one of them, held in a detention center in Zibashahr, near Tehran, with other minors awaiting capital punishment.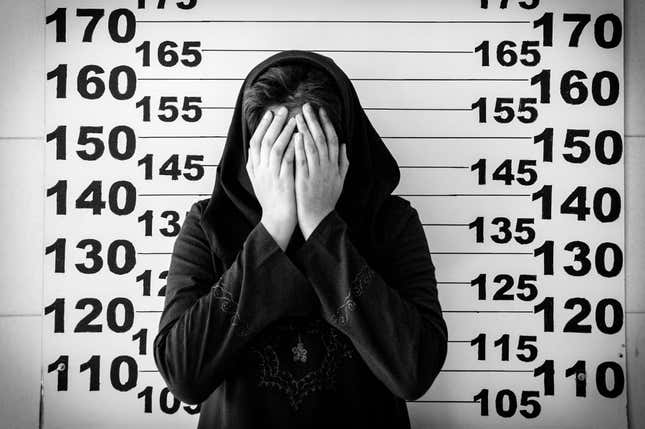 Mahsa's portrait was taken by Sadegh Souri, a 30-year-old Iranian photographer who spent four years researching women and girls in his home country. With rare access to the Zibashahr prison, Souri's photos tells the stories of several young women between the ages of 12 and 18, convicted of crimes including armed robbery and drug trafficking.
"My main goal in this project was to understand how young girls could end up in jail in the first place," the prizewinning photographer tells Quartz. "I spent time talking to them, they were nice and kind."
According to a Jan. 25 report by Amnesty International, 73 juvenile offenders were executed in Iran between 2005 and 2015.