One of the greatest global challenges for economists, social scientists, city planners, environmentalists, and governments is the burgeoning population boom in cities. Africa, Asia, Southeast Asia, and India in particular are expected to see massive urban population growth in the not too distant future: a UN report estimated that by 2050, two-thirds of the world's population will live in cities, with 90% of the growth occurring in African and Asian countries. While the shift is already bringing environmental, economic, and cultural benefits, it also poses a major threat to the infrastructure of cities—which are already strained in many places as it is—and will place excessive demand on limited natural resources. Worst-case scenarios could include grave problems like housing shortages, air pollution, and traffic congestion.
As cities around the world scramble to deal with the looming crisis, Singapore represents a fascinating and illustrative case study. Despite—though some might argue because of—the city-state's small size, lack of rural territory, and limited natural resources, it has developed and integrated some of the world's most advanced urban solutions. The motivation behind this progress can be traced back to 50 years ago, when a newly independent Singapore found itself challenged with creating a strong nation despite having virtually no natural resources. As Singapore's current minister for foreign affairs, Dr. Vivian Balakrishnan, said in a speech last year: "What you see in Singapore is an exercise of desperate imagination. It's not about innovation because it's sexy, but because it's survival."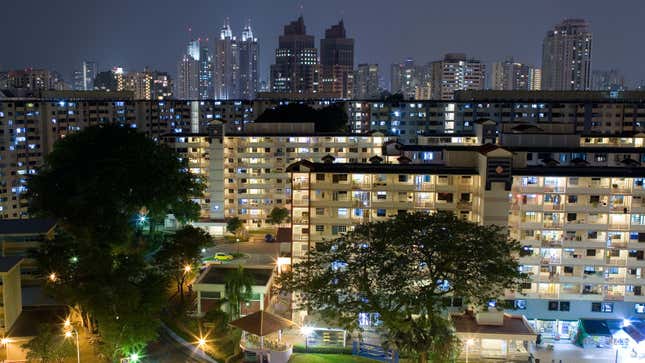 Today's Singapore is consistently ranked as one of the world's most livable cities, thanks to its sophisticated public transit network, political stability, superlative medical facilities, and super-low crime rates. With an eye on the future, it has also transformed itself into one of the world's most sustainable cities, realizing the economic necessity of going green. At present, a quarter of the buildings in Singapore have the BCA Green Mark certification; the city-state aims to have 80% of buildings reach that standard by 2030. Much of Singapore's success on the sustainability front is due to its focus on innovation—the Global Competitiveness Index ranked Singapore's economy as the ninth most innovative.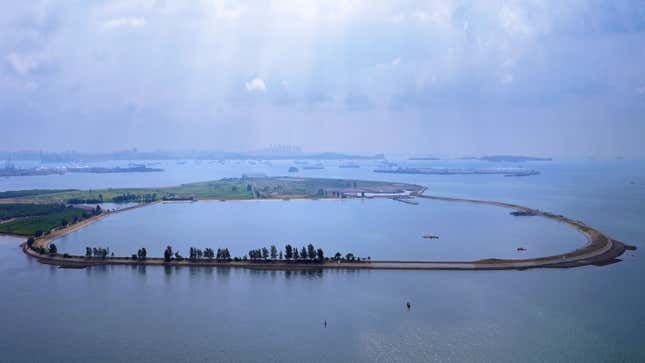 It's that kind of thinking that has led to developments like the Semakau Landfill, a one-of-a-kind ecological offshore dump where waste is processed in such a way that the island doubles as a wildlife and tourist destination. Singapore also offers forward-thinking projects like the Jurong Rock Caverns, the first commercial underground rock cavern for storing liquid hydrocarbons, as well as NEWater, a highly successful reclaimed water program that purifies waste water to make it potable.
Singapore's other advantage in urban solutions lies in its pro-business policies, which make it attractive to companies eager to field-test innovative approaches and products in areas like energy management and air quality. And those companies have an appealing market to serve: Equidistant from China and India, Singapore's strategic location offers access to 600 million consumers in the Southeast Asian region alone. Qualities like these have led major global companies such as General Electric and Siemens to tap Singapore's networks to access these markets.
The country's efforts to make a name for itself as a hub of thought leadership as well as a hotspot for interdisciplinary conferences and events related to urban solutions have paid huge dividends. Hosting events like the Singapore International Water Week, the World Cities Summit, and the CleanEnviro Summit Singapore brings the brightest minds in these various disciplines together on Singapore's home turf to collaborate on how to make the cities of the future as prepared as possible for the inevitable influx of residents. The events have produced solutions and ideas that Singapore's government has been able to implement at home while also sharing its innovations with the rest of the world.
Urban Solutions is just one field in which Singapore has established itself as a 
. Learn more about how Singapore allows visitors to experience all of Asia's potential.
This article was produced on behalf of the Singapore Exhibition and Convention Bureau by the Quartz marketing team and not by the Quartz editorial staff.