Dimitri Cherny, a self-described "progressive Democrat" running for Congress in South Carolina, has made a dramatic commitment to the presidential campaign of Vermont senator Bernie Sanders.
Taking to Twitter on Feb. 20—hours before Sanders suffered a clear defeat to former secretary of state Hillary Clinton in the Nevada caucuses—Cherny showed off his"first tattoo": a simple line rendering of Sanders' signature combination of glasses and flyaway hair.
And so the ill-advised campaign tattoo makes its return in 2016. Four years ago, when former Massachusetts governor Mitt Romney faced incumbent president Barack Obama, a 30-year-old resident of Indiana named Eric Hartsburg had the Romney campaign's "R" logo tattooed across his right temple—which he has since had removed.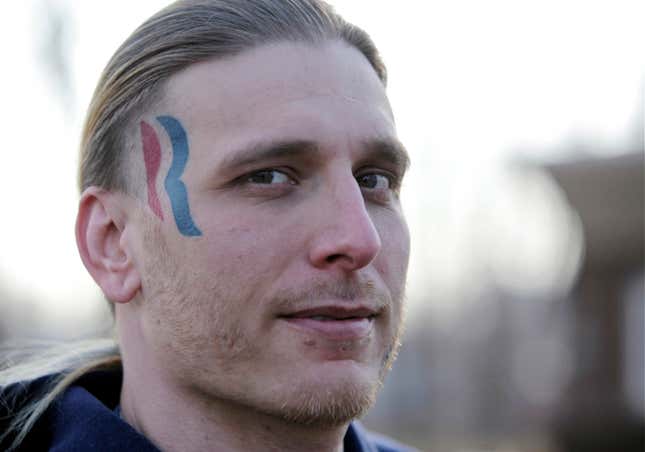 This year? Well, Sanders' prospects in South Carolina are not looking good.