The solar eclipse that just occurred was spectacular—and odds are you missed it. Unfortunately, the point of optimal viewing was usually somewhere in the Pacific Ocean, although parts of Indonesia lucked out and experienced a total solar eclipse in the early morning. Another great spot to be was Micronesia, which is where a crew from the Exploratorium (a "public learning laboratory exploring the world through science, art, and human perception") headed, traveling for 63 hours by planes and boats from San Francisco to the truly remote island of Woleai.
They brought along a few tons of equipment, including a drone, generators, and of course all manner of cameras.
In addition to creating a free live webcast of the total solar eclipse, the team posted photos to the Exploratorium's social media accounts. Here's a sampling:
Woleai wasn't the only place with a great view, of course. Indonesia's Ternate Island was a prime spot: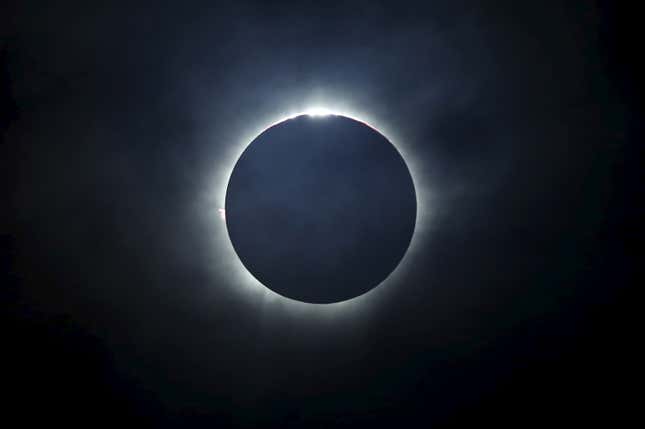 In Ternate the eclipse attracted crowds of excited onlookers: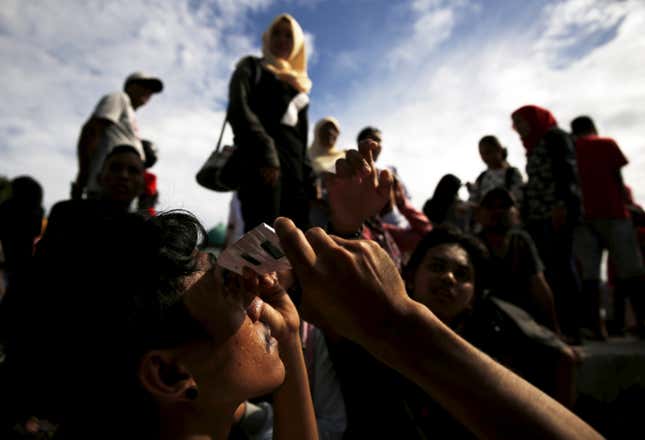 And the partial eclipse was spectacularly visible over Cambodia's Independence Monument: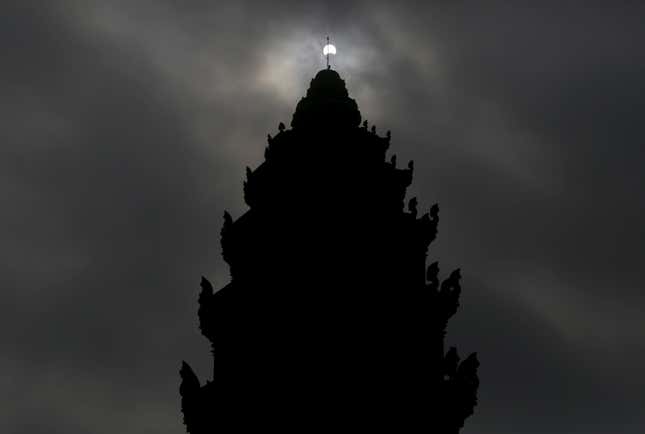 As well as from the villages of Bali.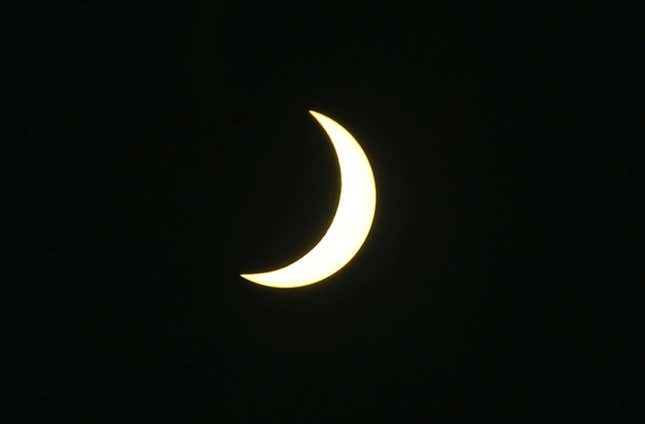 Air travelers got in on the action as well. Alaska Airlines made flight adjustments to allow those aboard ASA870 from Anchorage to Honolulu to catch the total eclipse from 37,000 feet. Some astronomers and eclipse chasers were on board for just that reason.