On March 20, US president Barack Obama landed in Cuba with his family, becoming the first US president to visit Cuba since 1928. He urged the island's residents to let hostile bygones be bygones—"I have come here to bury the last remnant of the Cold War," he told crowds at the Gran Teatro in Havana on Mar. 21.
Below, see photos of his historic trip:
March 20: Air Force One carrying the Obama family flies over Havana.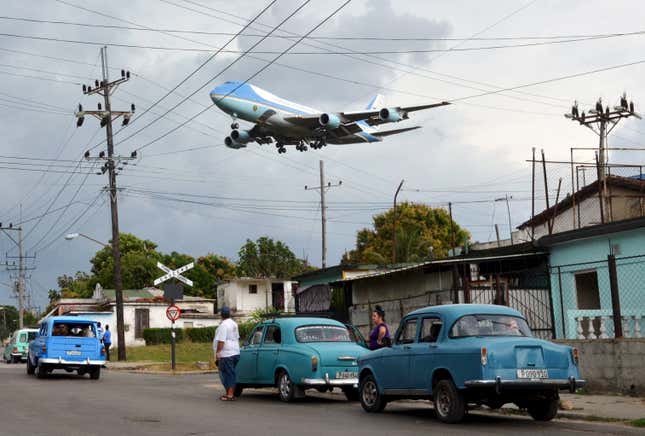 Watching for a glimpse of the US president during his visit to Cathedral Square in Old Havana.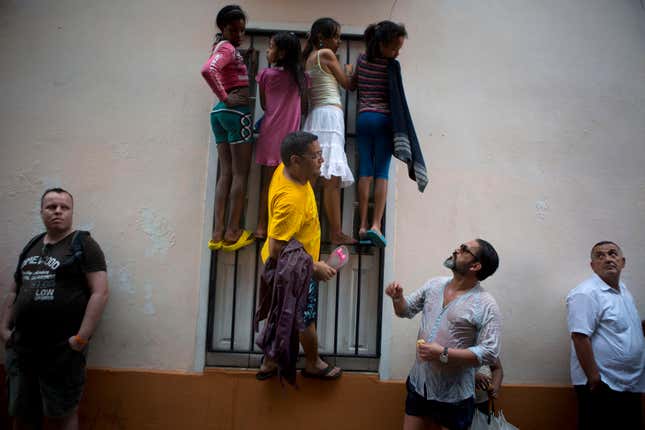 March 21: Obama meets with Cuban entrepreneurs.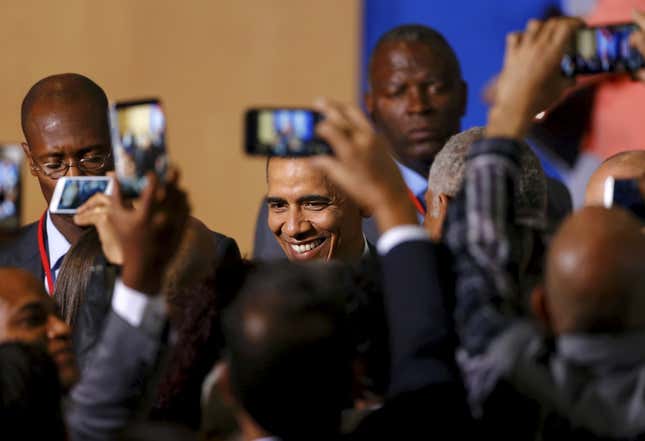 Cubans line the road to see Obama make his way to a meeting with Cuban leader Raul Castro.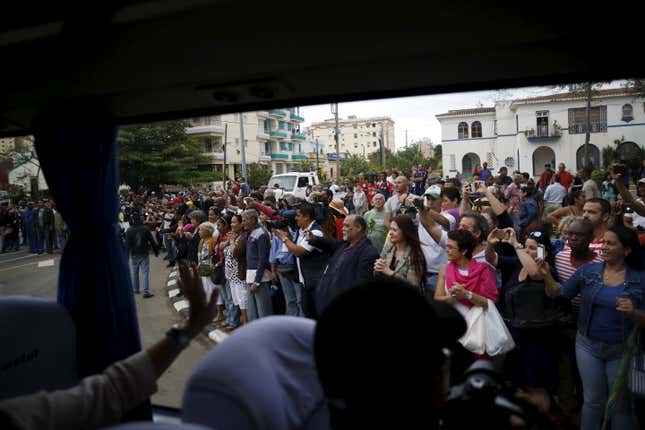 A Cuban man waiting in the rain for the presidential convoy to pass by.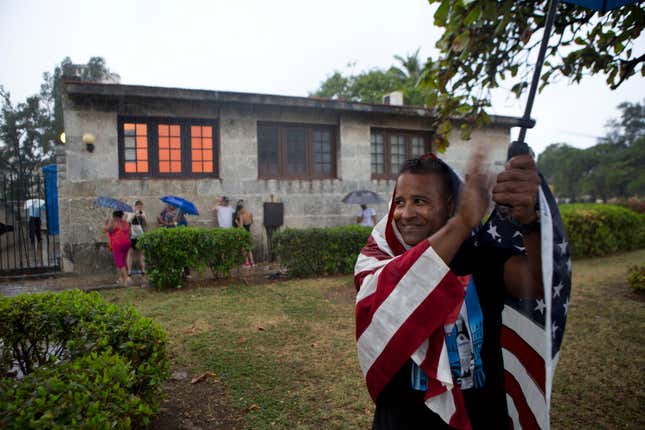 Obama arrives at the Palacio de la Revolucion in Havana.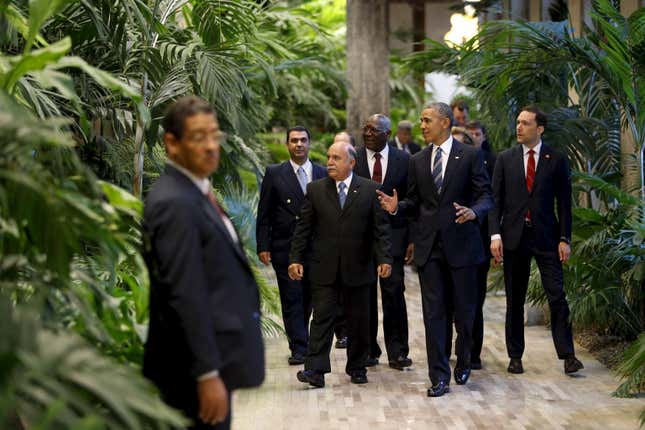 Obama and Castro at a news conference.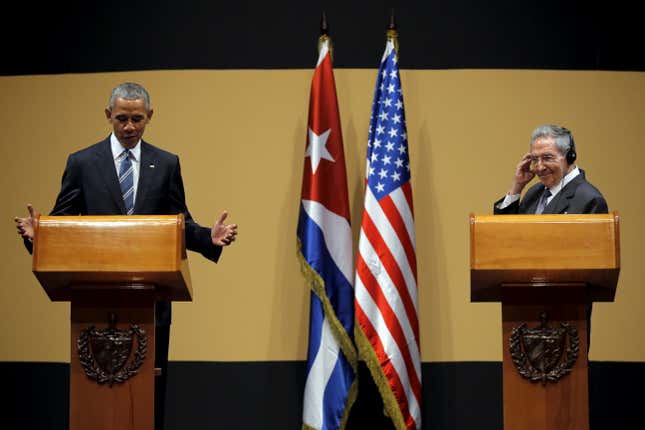 Michelle Obama with Cuban students at the Fabrica de Arte Cubano.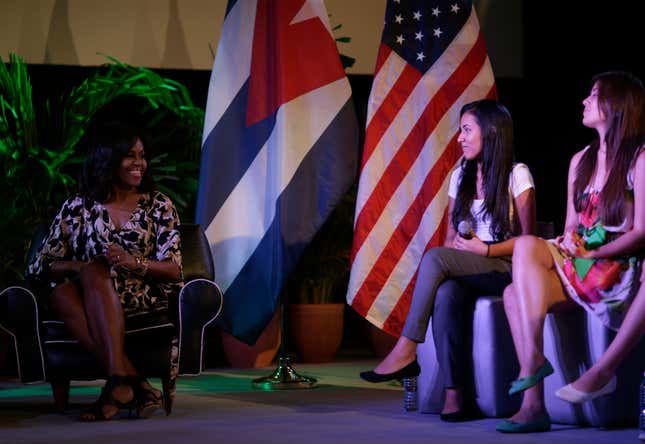 Not everyone appreciated the diplomatic gesture—also on March 21, people in Little Havana, Miami, protested Obama's visit.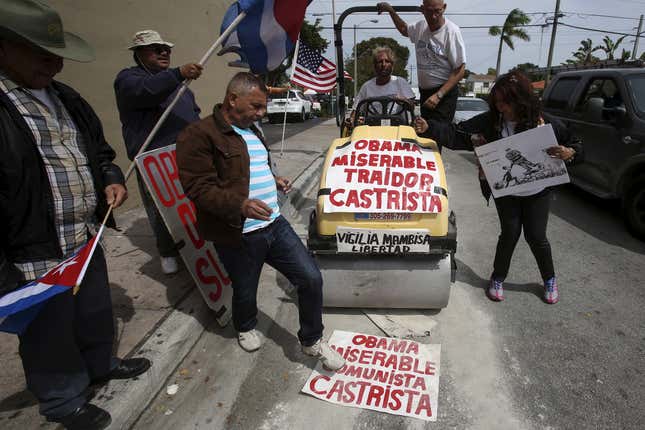 March 22: Cuban choreographer Alicia Alonso receives applause before Obama's arrival at the Gran Teatro in Havana.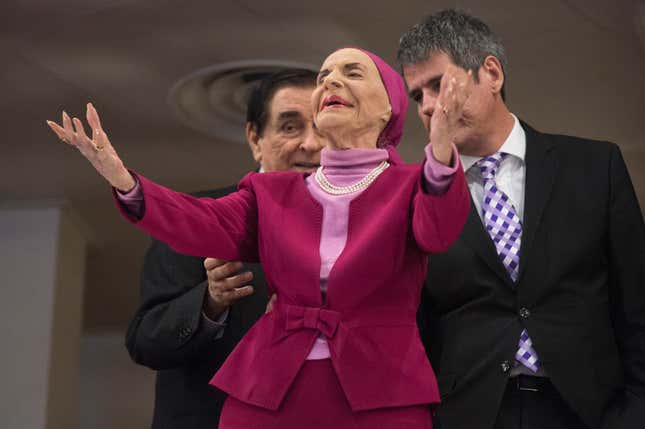 Castro and Obama attend an exhibition game between the Tampa Bay Rays and the Cuban national team.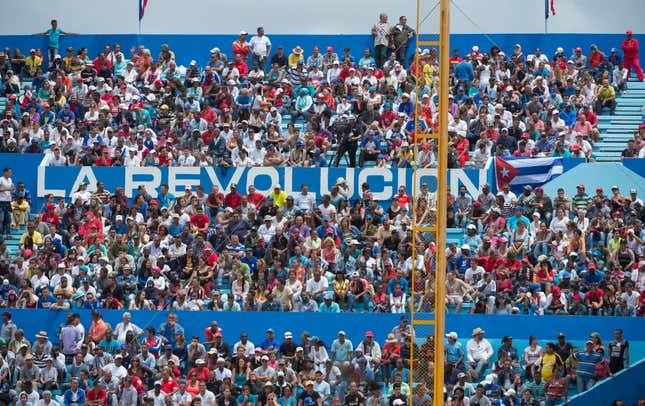 The Cuban national team and kids as the Cuban national anthem plays.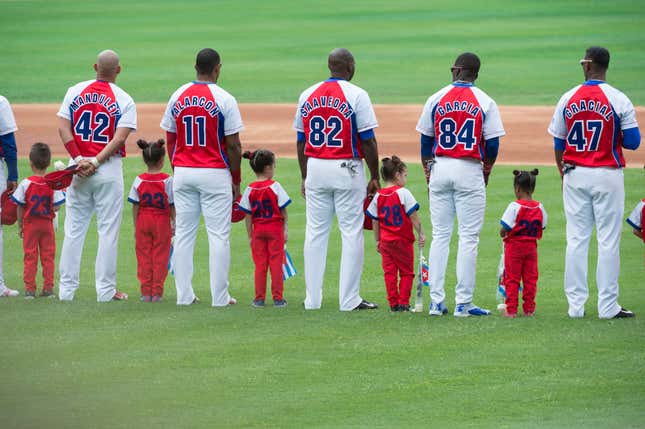 Heading home on Air Force One.