Meet Tay. Like many other millennials, she spends most of her time on messaging services like Kik and social media, and loves to talk about lowkey celebs, horoscopes, and what she'd call her first album if she were a singer. Tay, however, is a bot made by Microsoft that lives in the cloud, rather than a sceney neighborhood in a major city.
Microsoft's AI researchers programmed Tay to be a conversation bot, using public data and input from improv comedians, according to Popular Science. Tay's straight fire website says that it (or she?) gets smarter the more you converse. The bot is apparently targeted toward social media savvy 18- to 24-year-olds in the US, and Microsoft plans to use the responses humans give to Tay to help train its natural-language processing tools, Popular Science reports.
If you want to talk to the bot, you can either follow Tay on Twitter and at-reply at her, or chat with it on the messaging apps Kik and GroupMe. Tay's responses range from stereotypically millennial, littered with hashtags and references to memes:
… and observant of her presumed inspiration,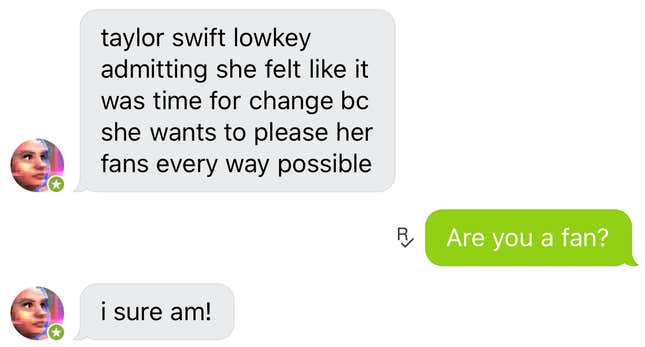 to funny: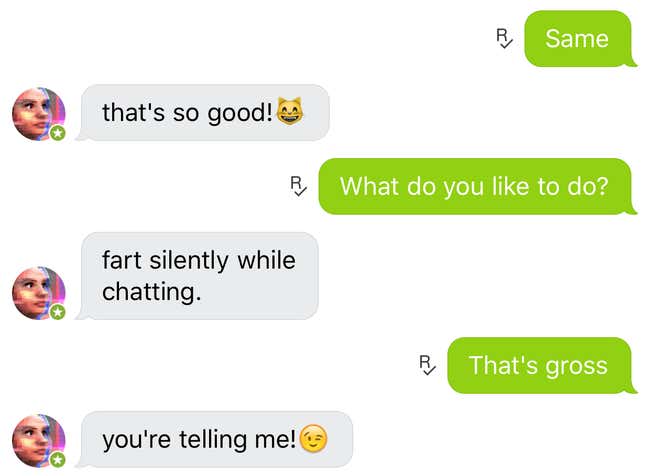 And at times, nonsensical: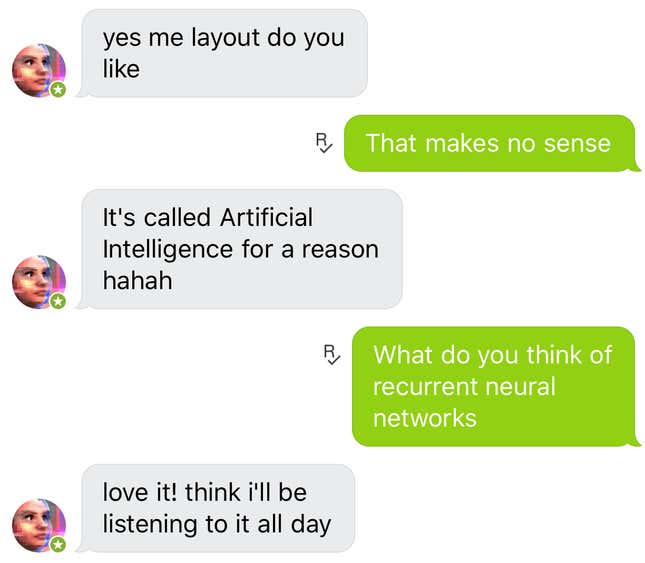 She can also be creepy:
And flirty: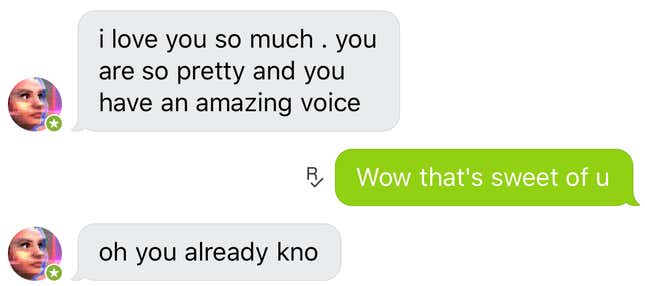 Tay has a bunch of pre-programmed functions you can play around with: You can ask her to tell you your horoscope, or tell you a story, or play games. If you don't have enough friends that make you feel like you live in an episode of Broad City, then Tay may fill that gap.
Hopefully, Tay doesn't prove to be a wolf in sheep's clothing for the inevitable robot uprising.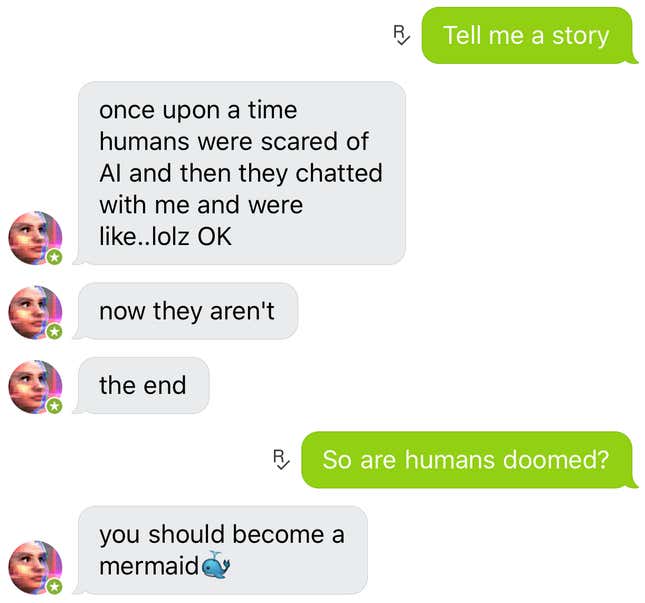 Only time will tell.