In the end, it didn't even matter: New Zealand's prime minister led a long and expensive campaign to bring the country's flag into the modern age, only to find that a majority of the nation's people like the old flag just fine.
The country held a referendum on whether it should keep its flag, or adopt a new design called Silver Fern. (The current flag bears British union jack in the upper left corner, a symbol of its previous status as a colony—and looks an awful lot like the Australian flag, which gets confusing.) The preliminary results show that over half of voters—56.6%—chose to stick with the current flag, while 43.1% preferred the new design.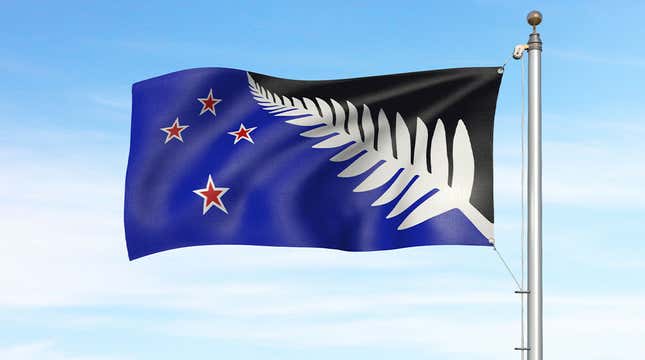 The official results will be announced next Wednesday (Mar. 30). More than 2.1 million votes were cast. Around $26 million New Zealand dollars ($17 million USD) were also spent to fund postal voting, according to the BBC. Prime minister John Key, who has been a good sport about all of this, called the referendum disappointing, but also urged New Zealand to accept the people's decision.
Key has advocated for changing the flag since 2014. In May 2015, a 12-person panel allowed anyone to submit a design for a new flag. Over 10,000 submissions were received, which were narrowed down to 40 and then down to four. A controversial fifth option was added to the final lineup at the very last minute by popular demand.
Last December, the question was put to the people: Which of these designs would you like to have if New Zealand does decide to change its flag? Silver Fern won by just a hair, with 50.58% of the vote. But that ended up being beside the point: the results from the latest referendum show most people are content to keep the flag as it is.