Sant'angelo dei lombardi, Italy
In the 1956 classic Italian movie, La Banda degli Onesti (The Band of Honest Men), a trio of rascals come up with a genius plan to get rich quick: print money, with the help of a 1953 Heidelberg Windmill printing machine.
Today, the machine is the jewel of a printing operation inside a jail in Sant'Angelo dei Lombardi, a small town of about 4,000 people in southern Italy, where it's is used to make printed material for the ministry of defense.
The publishing arm is just one of many entrepreneurial activities performed by inmates. They also work in wine making, farming, and dry cleaning and are paid, by law (link in Italian), no less than two-thirds of the basic salary nationally negotiated for people working in the field with full benefits. The prison is a rare example of a reformed institution in Italy where cells aren't overcrowded and prisoners aren't mistreated. It follows precepts decided by a 1975 law (link in Italian) that is often overlooked in a country where nearly 4,000 prisoners don't have a cell, and nearly 10,000 more live in less than four square meters, or 43 square feet (link in Italian).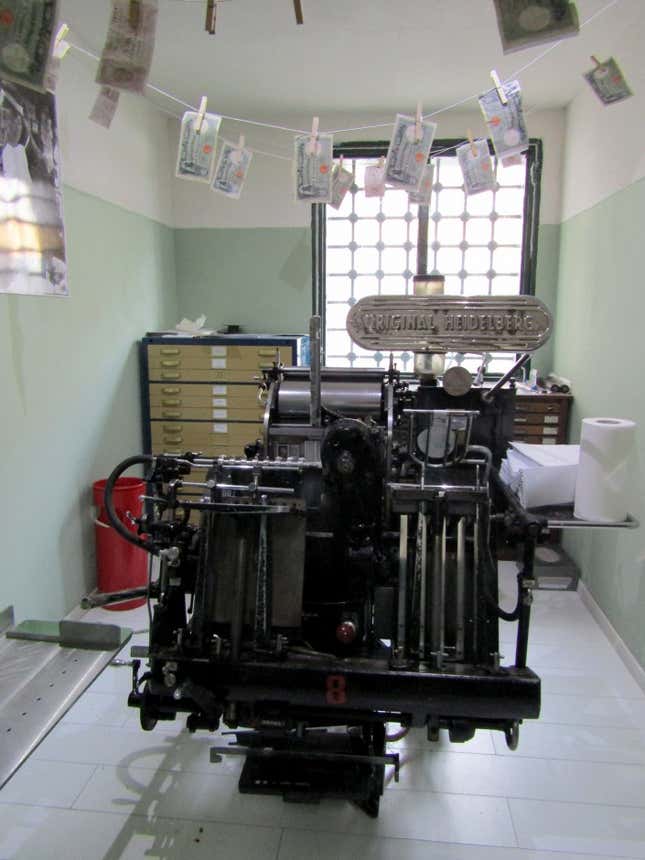 "It's a longsighted, managerial approach to the public administration," Alessandro D'Aloiso, a high official for the prison said, proud that the jail was recognized in 2011 as the best example of public administration in the country. The activities not only makes better use of inmates' time but they also save the government money. Any profits are reinvested to pay for activities for inmates or to provide food to families of poorer inmates.
"The degree of civilization in a society can be judged by entering its prisons," Enrico Farina, who leads the jail's educational program, said, quoting Fyodor Dostoevsky. And for the few lucky ones who do their time in Sant'Angelo, Italian society seems pretty civilized.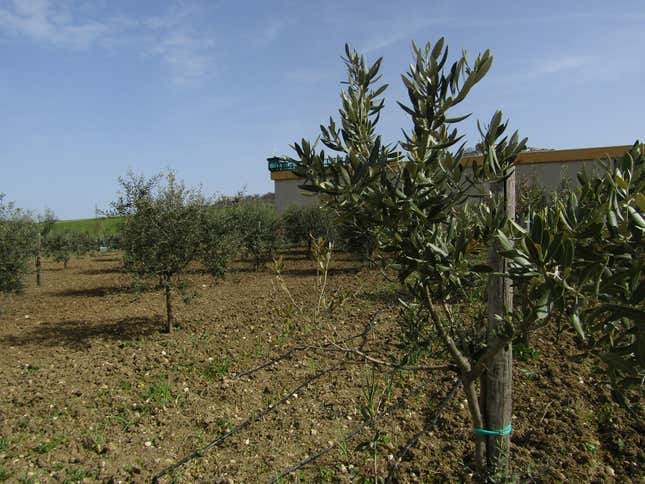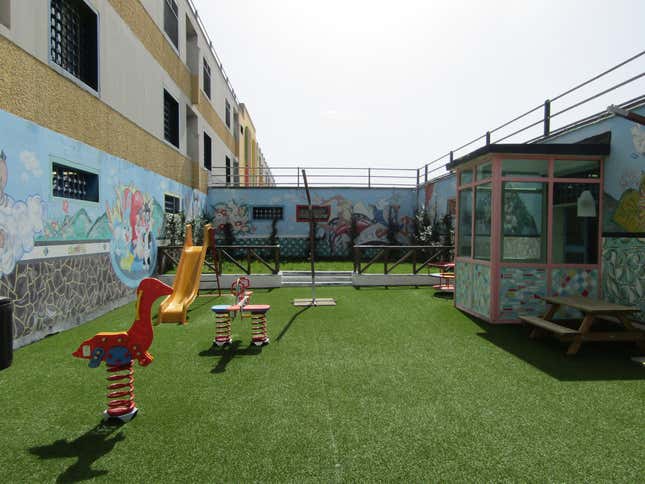 The jail holds 207 people, and as of Mar. 31 it housed 152 male prisoners, mostly from the crime-ridden areas around Naples and Caserta, of Gomorrah's fame. The convicts typically serve sentences of five years or more for anything short of requiring heightened security, which is provided for mafia.
The jail opened in 2007, replacing the original that was destroyed by an earthquake in 1980. "First, it was only us," Giuseppe Cupo, who leads inmates intake, said. "Then we brought chairs, and furniture, cots for the prisoners. And then the first convicts started arriving." Cells were basic and didn't have showers.
Under the leadership of the director, Massimiliano Forgione, the jail was transformed—including the cells, which were renovated by the inmates themselves. Today, with brightly colored walls and bars to a children's room full of toys for children who visit, there's little in the place that screams of the extreme control and surveillance. Just a few miles away from some of the most overcrowded jails in Italy, the prisoners in Sant'Angelo seem to have all the freedoms—short of, well, freedom itself.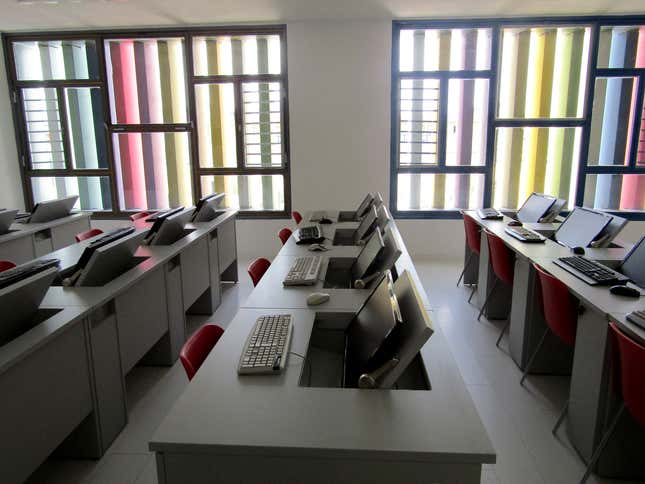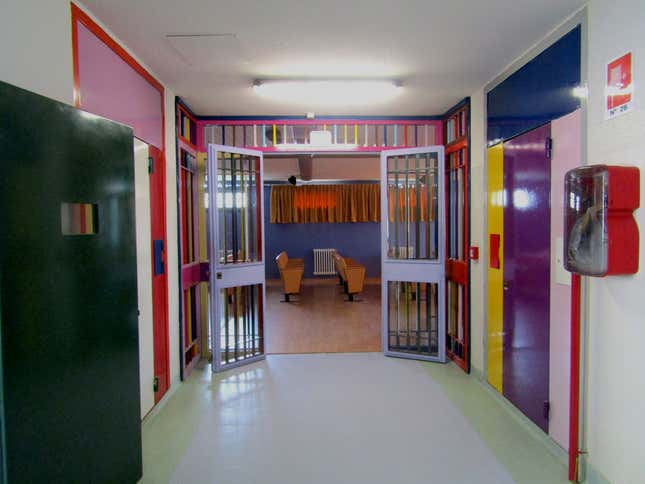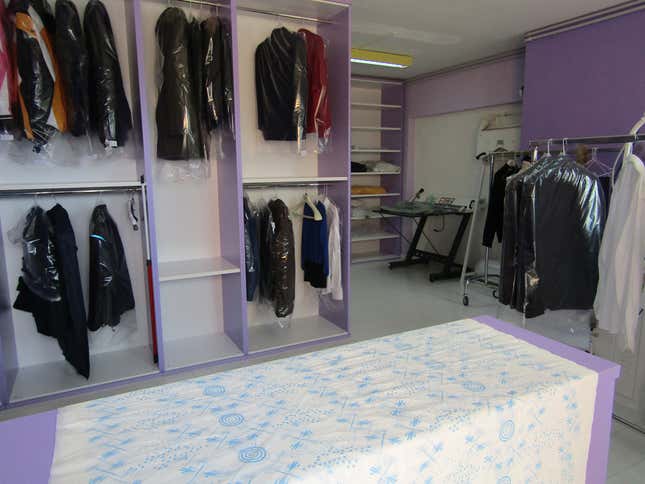 Inmates are out of their cells from 8am to 7:30 pm, with the exception of a roll call between 3pm and 4:30 pm. Most spend their days working within the large prison's perimeter (about 5 square kilometers or 1.9 square miles) working with the printing press, sewing uniforms, running the dry cleaner and car wash that serves the prison personnel, farming, or beekeeping.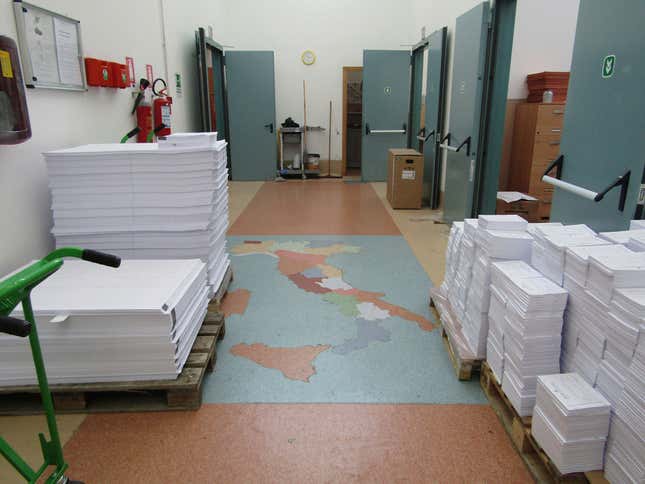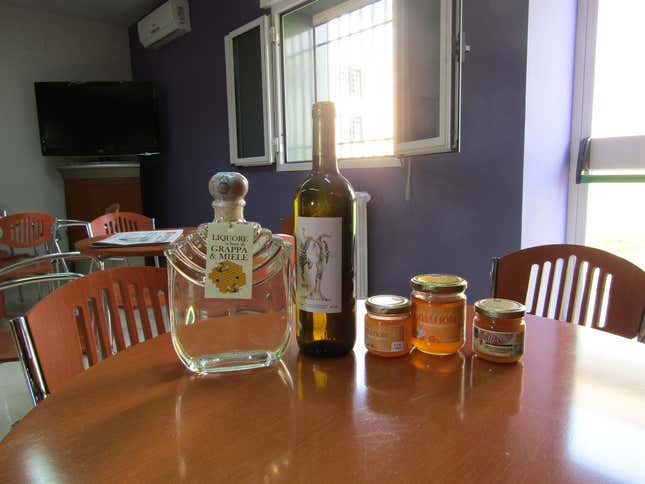 A handful (up to seven) are hired by a local cooperative, and leave the prison's perimeter to make wine. They produce Fiano, Falanghina, Coda di Volpe and Greco di Tufo, three refined wines with grapes made typical of the area, marketed with the jail brand, Fresco di Galera (Fresh out of Jail). In December 2015, a group of inmates met Pope Francis—and gave him a bottle of their wine.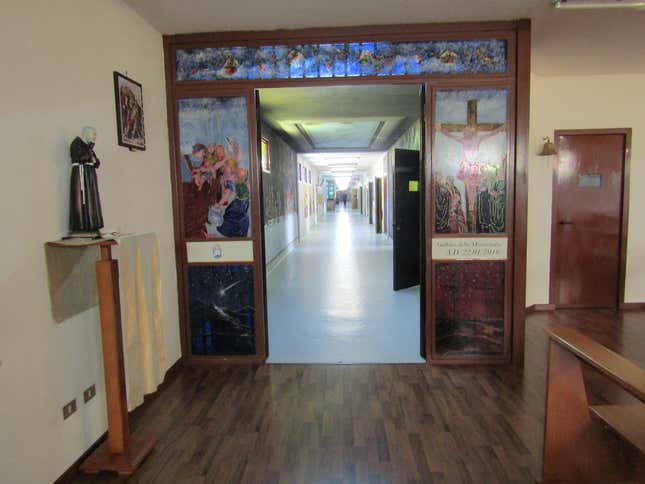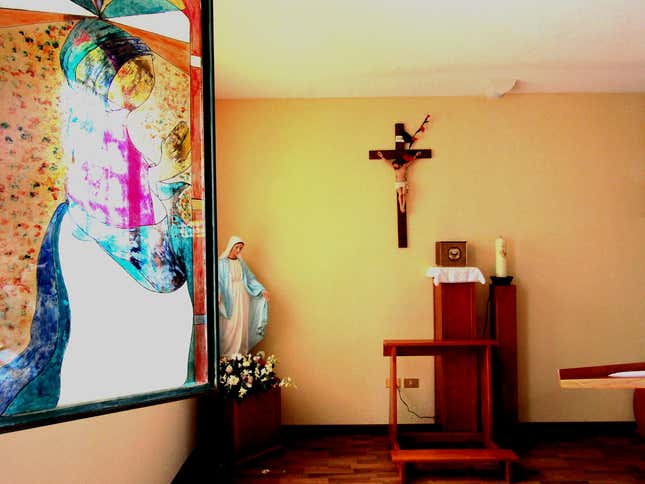 Some of the prisoners who are closer to being released and have shown particularly good behavior, even have their own separate kitchen where, D'Aloiso said, inmates can even make themselves pasta at night, if they please.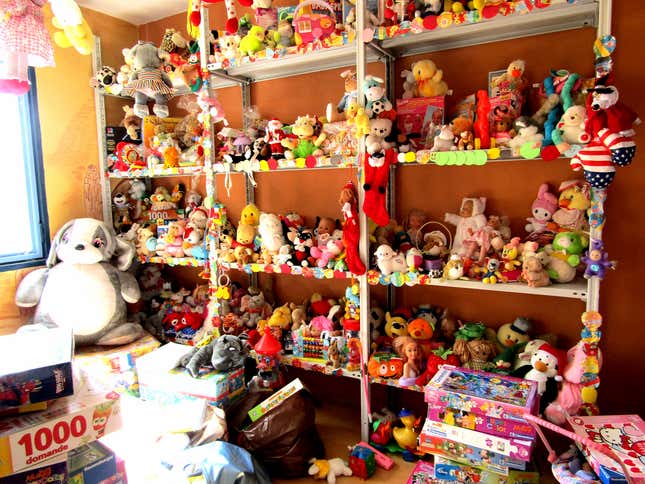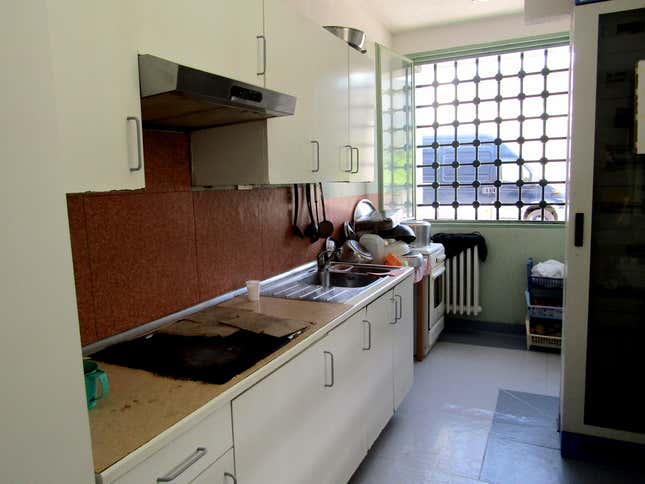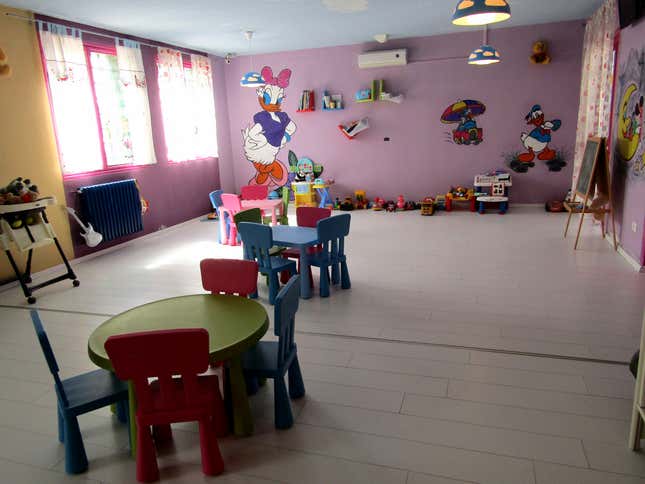 The jail authority reports that a growing number of criminals report to serve time at Sant'Angelo's jail, as opposed to other detention facilities. And the detainees who already are there know they have a good thing going. Prison management said that inmates have dropped their appeals for fear of being transferred to another facility, were the appeal unsuccessful.
"I came back to life here," said an inmate, aged 45. After spending time in various prisons in the area, he was transferred to Sant'Angelo in 2013. When he arrived, he suffered serious depression. "I wasn't well, I was medicated and for about a year I kept to myself," he remembers. Then, progressively, he opened up: he first took a course to become a personal trainer, then joined the jail's band as a guitarist, and finally transitioned to work with the printing press, where he plans on working for the next year until his time is up. An exemplar for the positive effects of a jail system that promotes rehabilitation, he is off meds, and was part of the group that met the Pope. "Trust me," he said, "it was a beautiful experience."