Could a piece of luggage end your travel anxieties? Raden, a line of stylish, app-connected travel cases launched on March 29, has been designed to allay the pain points of the entire air travel experience.
Built-in features include a weight sensor on the bag's handle to help you avoid overweight luggage fees and a battery that can charge your mobile phone up to four times.  A custom Raden app gives you tips on the quickest route to the airport, notifies you on wait times for the security checkpoint, sends an alert when your baggage is on the carousel and even tracks all the countries your bag traveled to. Raden uses Bluetooth-powered GPS crowd mesh network data to triangulate the location of bags and obtain relevant travel information.
CEO and founder Josh Udashkin is especially proud of Raden's design. "[The word] 'raden' in Japanese means highly-designed lacquered object," he explains. A lawyer, Udashkin did some observational research while living out of suitcases as the jet-setting former director of international development for the shoe company Aldo. "I couldn't figure out why every piece of luggage was awful—clam shell, cyborg, robot, Terminator-shaped—the colors were hideous, the details were terrible. It looked like parts from the luggage catalogue shoved together," he said.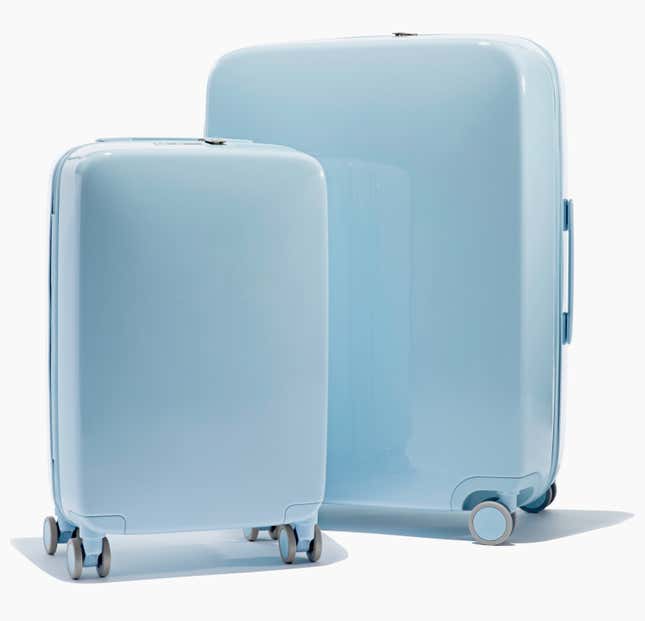 Inspired by the functionalist "less but better" aesthetic extolled by the German product designer Dieter Rams, Udashkin looked to Beats by Dre product designer Kenny Sweet to create Raden's shape and make it the lightest among similarly equipped smart luggage. For over two years, Udashkin and his design team obsessed over the design details from wheels to waterproofing to two-way zippers.
Raden's designers left its surface plain, but the app generates monograms and printable country-themed labels based on destinations, creating a modern-day version of travel stickers found on vintage suitcases. "If you choose, you can affix your entire travel history on the bag," says Udashkin.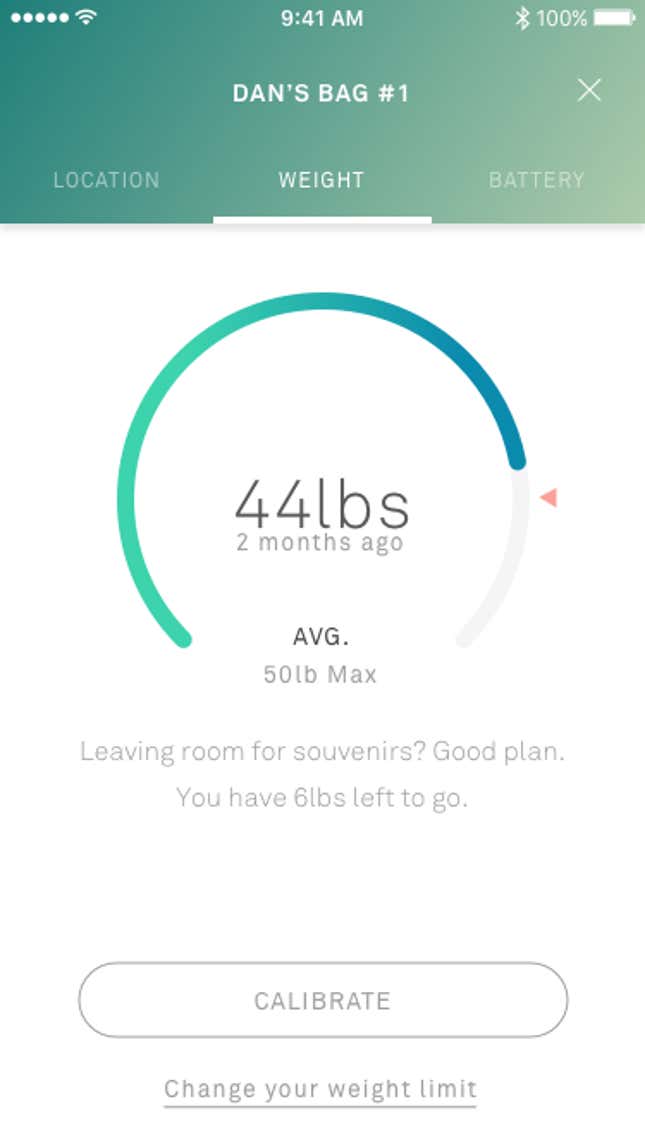 Udashkin lauched Raden in seven colors in matte and gloss finishes for the 22-inch carry-on and 28-inch check-in size. Priced at $295 to $395 (or $595 for a set), they're comparable to Bluesmart, the only other app-connected smart luggage in the market, which retails at $399. For now, Raden is sold exclusively through its website.
After your travels are over, Raden's two sizes can be efficiently stored together like nesting matryoshka dolls. "We have to look at our things all the time," says Udashkin who lives in a New York-sized studio apartment. "I think it's a beautiful enough to stand as a piece of furniture."