Soon your packages may arrive cushioned in seaweed. With the design world's luminaries gathered at the Milan Design Week, Lexus announced yesterday (April 11) that "AGAR PLASTICITY," a project that explores using marine algae in packaging, won the grand prize at its annual design competition. Now on its fourth year, the Lexus Design Award is an international design competition that supports emerging designers working on ideas that improve the planet.
Japanese designers Kosuke Araki, Noriaki Maetani and Akira Muraoka known collectively as "AMAM" bested a field of over 1,200 entries from 73 countries by creating an earth-friendly alternative to plastic that uses agar, a jelly-like substance derived from algae.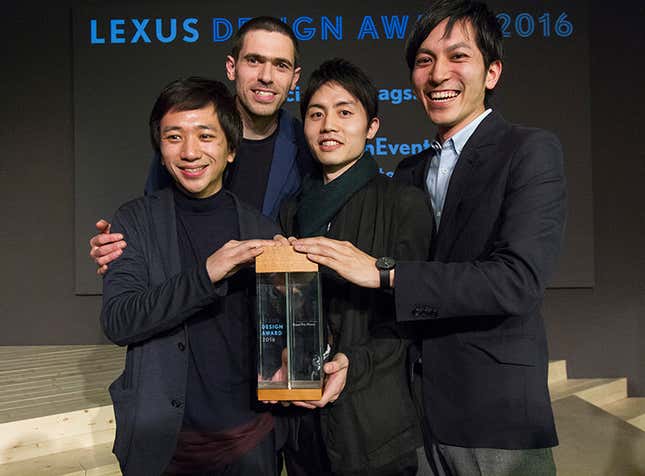 With endorsement from the competition's well-connected judges, including MoMA's senior curator Paola Antonelli, architect Toyo Ito and design writer Alice Rawsthorn, AMAM hopes to find a partner who can bring their invention to the market. The team tells Quartz that their first experiment was a success, successfully shipping a fragile bottle from Japan to Italy cushioned with the agar material.
"This is a bold and ambitious experiment which aims to address one of the biggest pollution problems of our time," remarked Rawsthorn in the press statement.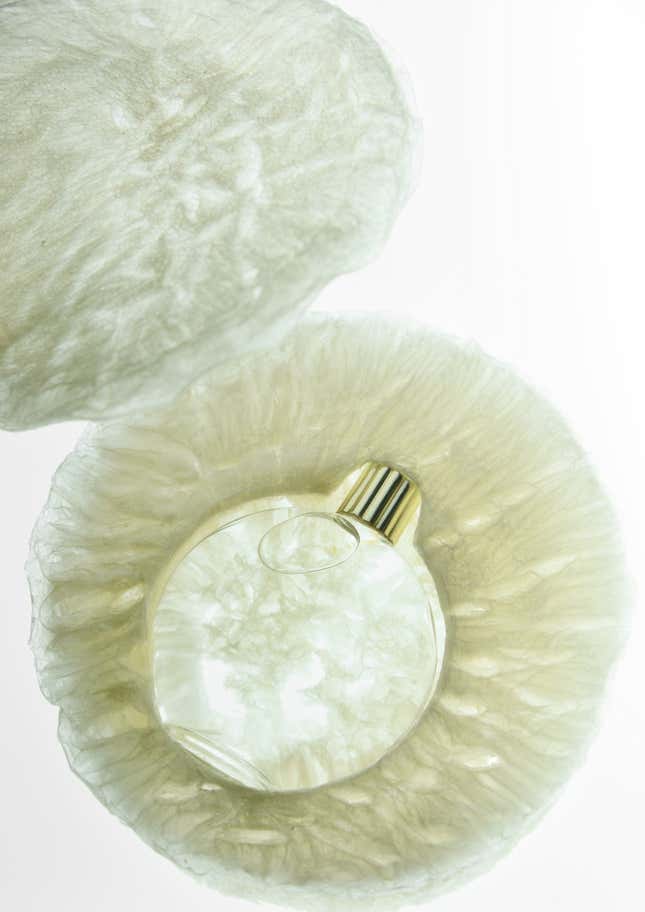 In addition to ¥2.5 million ($23,000) that Lexus gave each of the competition's four finalists, the young designers were paired with professional mentors to guide the three-month prototype development stage. AMAM's mentor British product designer Max Lamb said he had a feeling they would win. "Smart ideas are far more important than smart technology," he said.
Agar is commonly used as a thickener in Asian desserts such as kadal paasi in India, gulaman in the Philippines or yōkan in Japan. According to legend, a Japanese innkeeper discovered agar by accident in the 17th century, after he observed that the seaweed soup he threw out out coagulated overnight.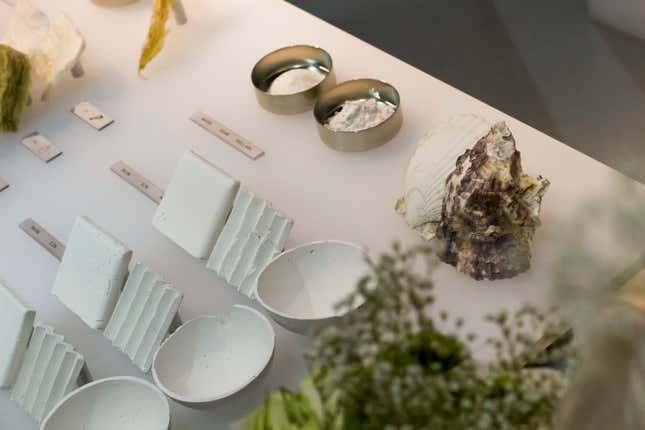 Agar has also been used in microbiology labs to culture microorganisms. Earlier this year, an Icelandic product designer created a prototype for agar water bottles that begin decomposing as soon as the water inside is consumed.